Back to articles
The Sober Drinks: 11 Local Drinks You Must Try in India
Here's a list of 11 non-alcoholic local drinks in India that everyone needs to try.

08 April 2022 · 8 min read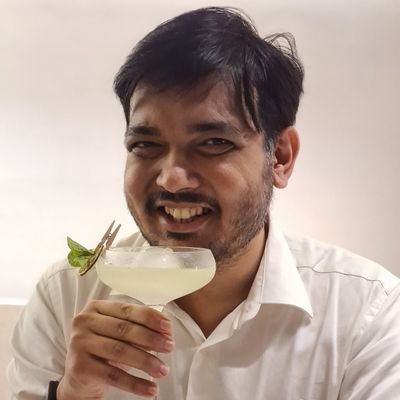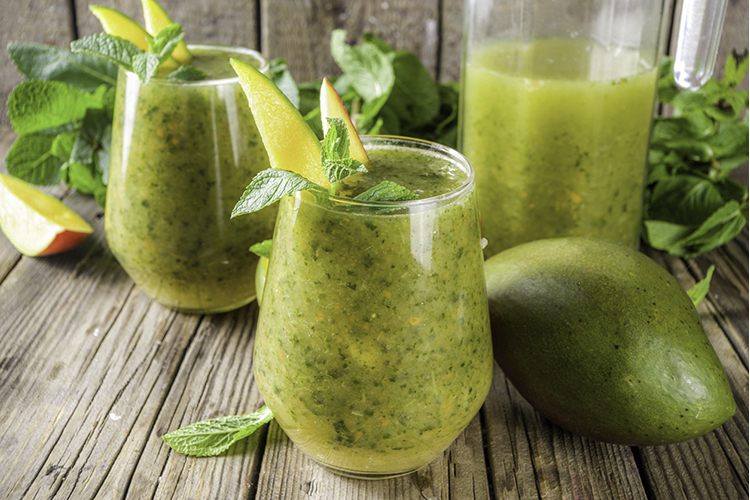 The vastness of India cannot be covered in one lifetime but there is one way you can come close; by simply trying as many local delicacies and drinks as you can. Indeed, there is no better way to sample India than through its food and drinks. We've made a list of 11 non-alcoholic local drinks that everyone in India and everyone who visits India needs to try, to not just treat themselves but also to appreciate the variety and quality of the country's beverages.
1. Aam Panna
Made with green mango pulp, sugar, spices, and mint leaves, Aam Panna is a natural coolant that is popular during the scorching Indian summers, especially in North and West India. Given its natural ingredients, it is gluten-free and vegan and can be enjoyed by all, regardless of their dietary restrictions.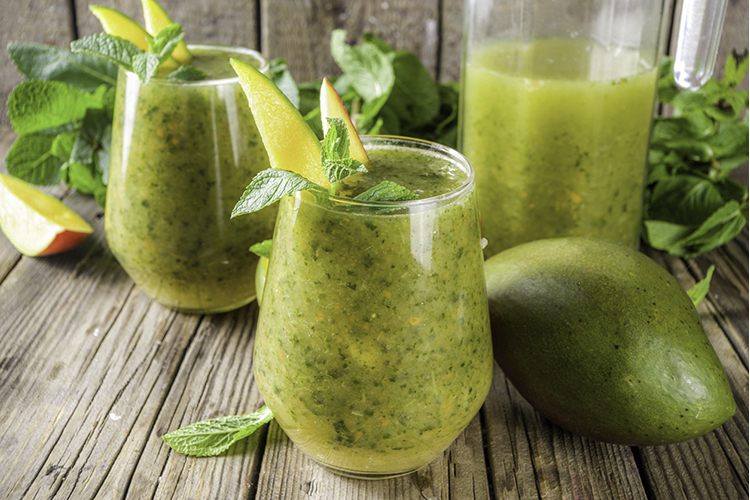 2. South Indian Filter Coffee
There's coffee and then there's filter coffee from South India. With sweetened milk added to it, this deliciously potent filter coffee will give you a caffeine kick unlike any other. Locals in South India swear by this beverage and prefer it over the national drink – chai. It also helps that the history and majority of the coffee plantations find their roots in and around Chikmagalur in South India, making good quality coffee easily accessible for coffee lovers in the region. Filter coffee is usually served in steel cups that are placed on top of containers known as dabarah, and this is a common sight in the morning across South India.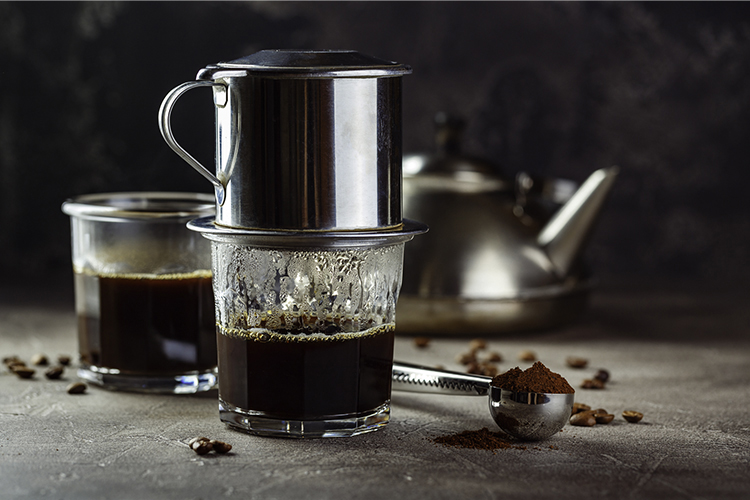 3. Banta Soda
An entire generation in India has grown up to the pop and whoosh sound of Banta Soda bottles being opened by roadside vendors. As the Banta seller pushes the marble top holding the seal into the bottle, the carbonated lemon-flavoured water is poured into a glass tumbler complimented with crushed ice, fresh lemon and masala.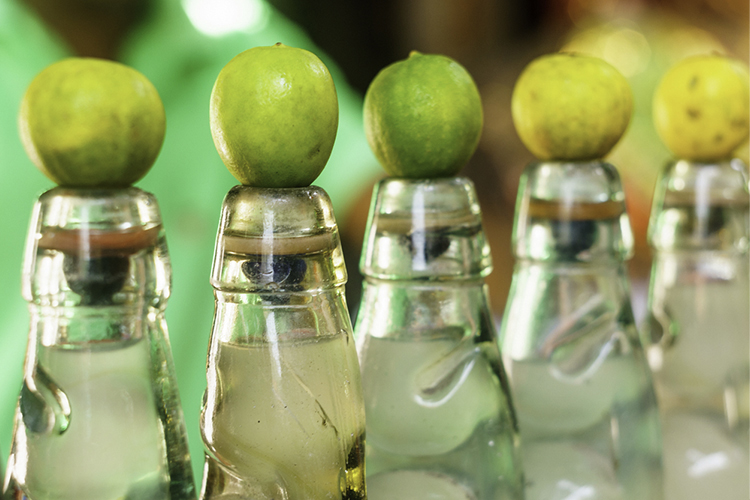 4. Solkadhi
Sure the Italians made digestifs popular but we've had our own version in the form of Solkadhi for ages. It is a pleasing pink concoction made with kokum (a plant from the mangosteen family) and is popular in the states of Goa and Maharashtra, especially in the Konkan region. Solkadhi is made with coconut milk, salt, chilli-garlic paste and some green chillies that are mixed with kokum. The result is a tart, almost mouth-puckering drink that you will remember long after you've taken the last sip.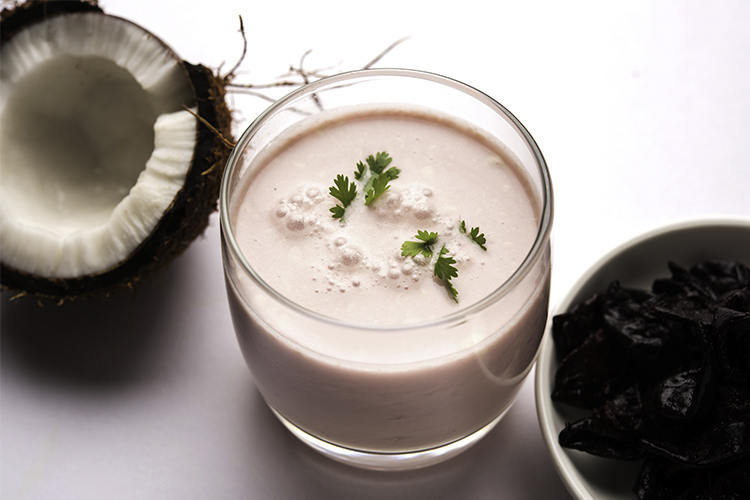 5. Jal Jeera
If Solkadhi is primarily a digestif, then Jal Jeera is the aperitif of local Indian drinks as it is intended to awaken the taste buds with its spicy notes. This beverage is made with cumin (jeera) and a spice mix that consists of black pepper, black salt, fruit powder, citrus zest, mint, pepper etc. (known as Jal Jeera Powder) that is mixed with water (jal). It is known to help with heartburn, address Vitamin C deficiency and treat gastrointestinal problems.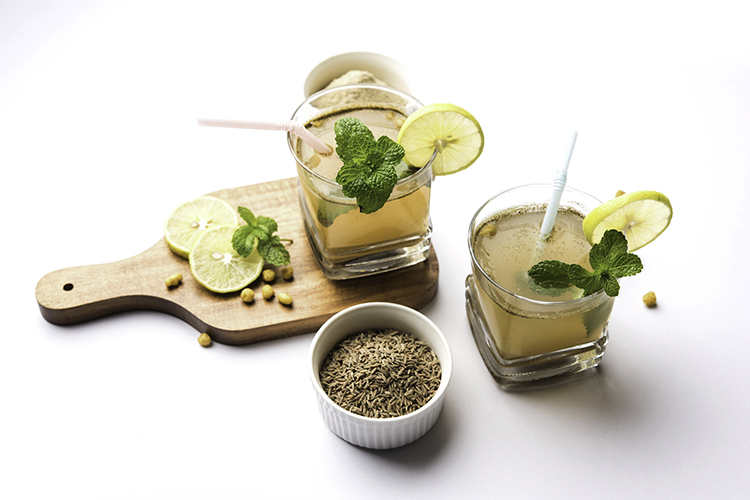 6. Kokum Sharbat (Indian umami)
If Solkadhi sounds like too much to handle, there's always Kokum Sharbat. With none of the spicy or coconut-y overtones, the sharbat is made only with kokum extract, sugar syrup and spices like cardamom and cumin based on individual preferences.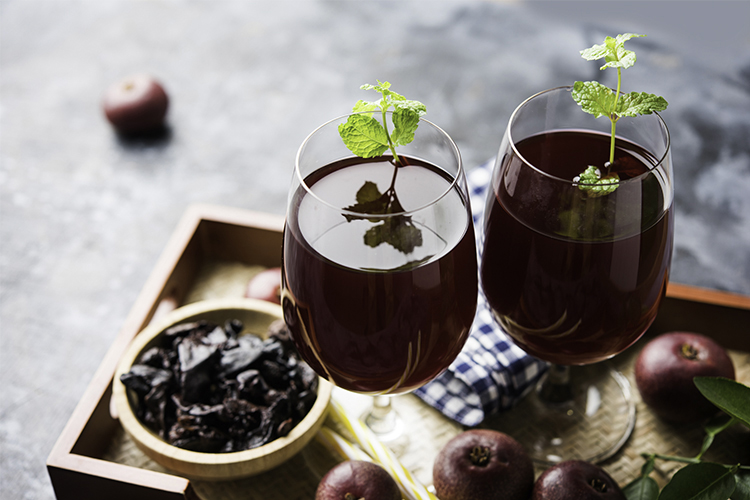 7. Ganne Ka Ras
Ganne Ka Ras or Sugarcane juice is one of the most widely available local drinks in the country. Almost every state will have street vendors who will extract fresh sugarcane juice out of a sturdy metal contraption right in front of you. Despite the availability of bottled sugarcane juice has been around for a while, many prefer fresh Ganne Ka Ras. It is usually garnished with is usually sprinkled with masala or a dash of lime and/ or ginger juice to enhance its taste and health benefits.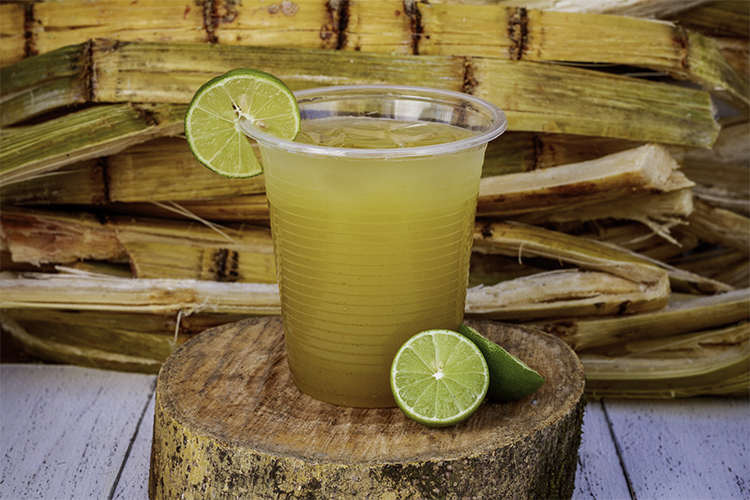 8. Roohafza
In India, Roohafza is less of a brand, more of an emotion. This rose squash concentrate is instantly recognisable with its tall bottle and striking red-pink colour. Created by a hakim named Hakim Hafiz Abdul Majeed in 1906, the exact Unani recipe was meant to give relief from the hot dry summer breeze in the North. In fact, the name 'Roohafza' literally translates to 'soul refresher'. Even today, Roohafza is a popular drink especially around Ramadan and is used as the foundation for making a beloved Indian dessert – Falooda.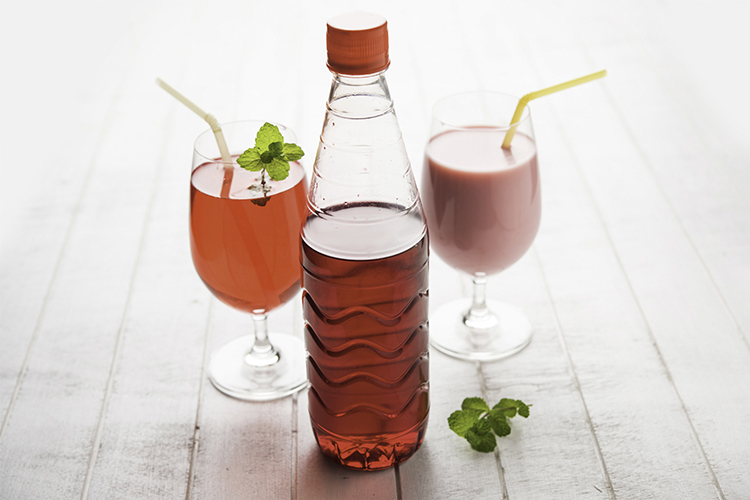 9. Thandaai
Thandai can easily be considered the original Indian cocktail as one version involves the addition of Bhang (cannabis), commonly consumed during Maha Shivratri and Holi festivities. However, traditionally this cold drink is much more docile because the most common version of it is Badaam Thandai which is prepared with nuts and spices alongside staple ingredients such as milk, seeds and other whole spices. Rose and mango variants of Thandai are also popular in different parts of the country. In fact, Thandai could very well be one of the oldest milkshakes to exist, even before the term milkshake came about.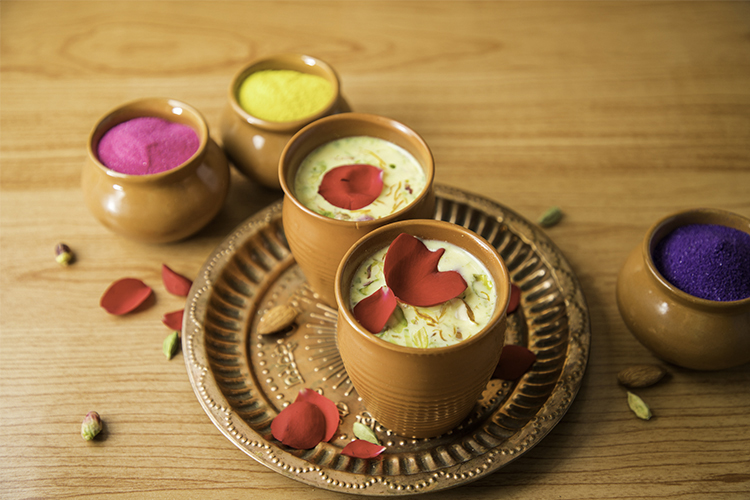 10. Noon Chai
Kashmiri Noon Chai is unlike any other tea drink found in India. While 'cutting chai' is ubiquitous across the nation, Noon Chai is special and a dying art because samovars, the traditional utensil used to prepare it, has gone out of fashion. Also called 'Gulabi Chai' for its pink colour, Noon Chai is made with green tea leaves, milk, baking soda and salt (noon translates to salt in the Kashmiri language).
11. Shikanji
Shikanji is India's local version of lemonade. It's also ridiculously simple to make using just lime juice, shikanji masala and water or soda. You'll find street vendors in North and West India especially waiting to serve fresh Shikanji during the summer months.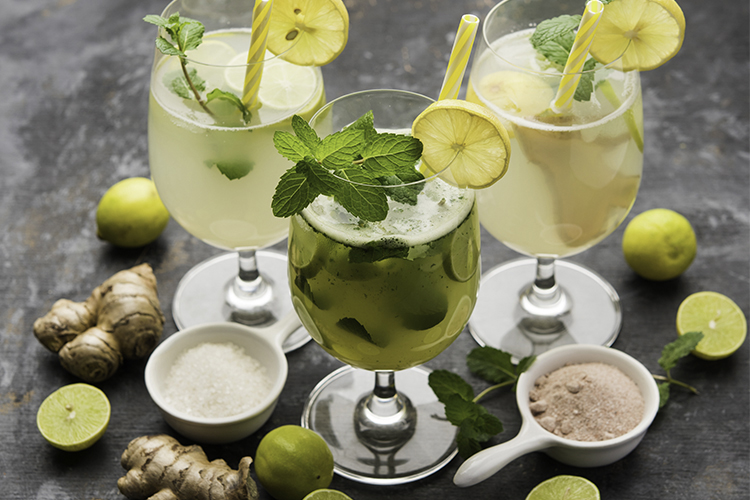 There you have it. A comprehensive list of local drinks that will give you an idea of the range and scope of beverages to be found in India. While most of these can be found across the country, some like Noon Chai, are worth travelling for. We encourage you to save this post and refer to it on your next visit to the country. We promise you won't be disappointed. ———— The views and opinions expressed in this article are those of the author and do not necessarily reflect those of Freepour.