Back to articles
Chasing Waterfalls: Discussing Employee Drinking
Jim Meehan discusses of of the most thorny issues in hospitality - employee drinking.

23 May 2023 · 10 min read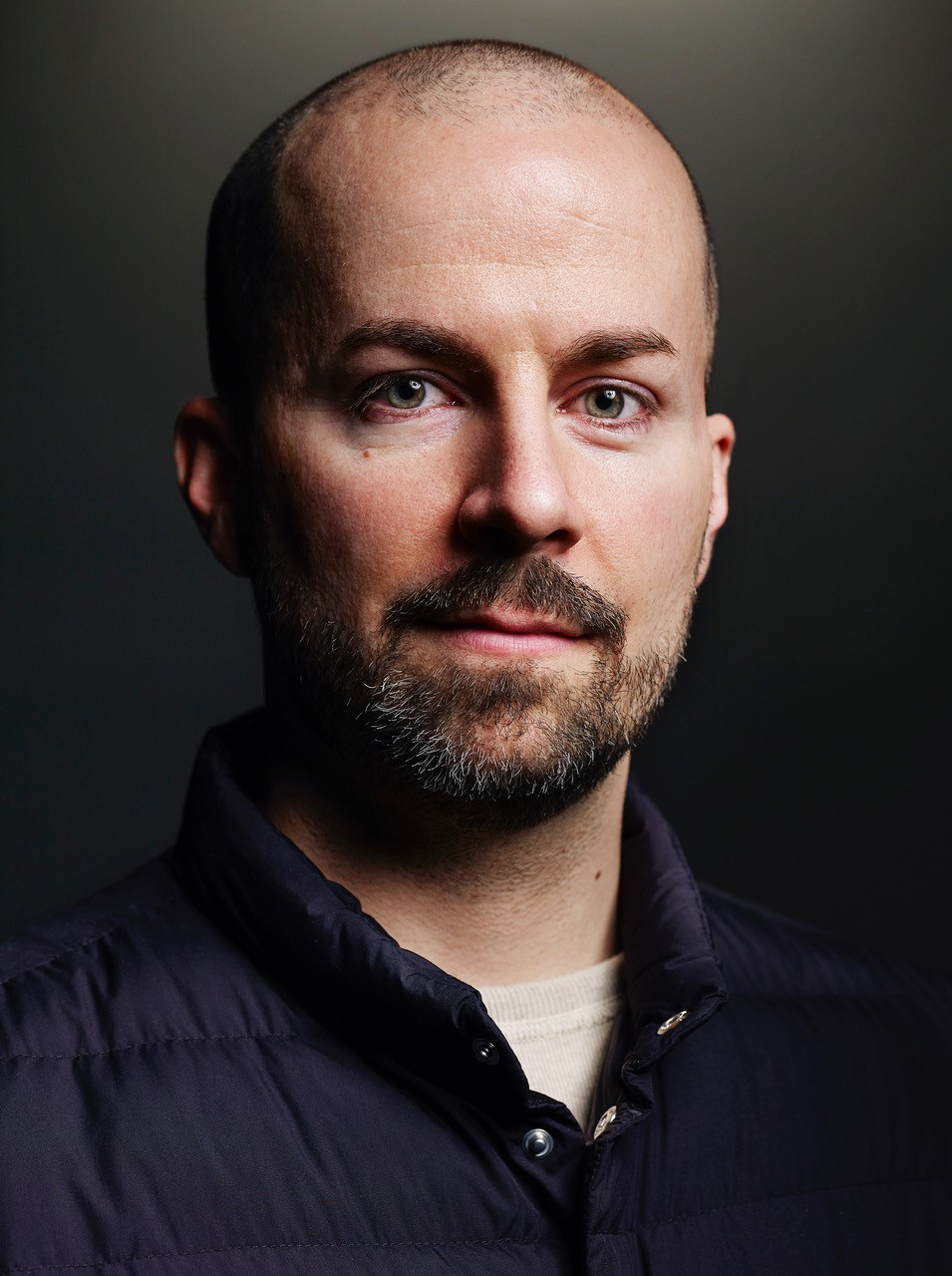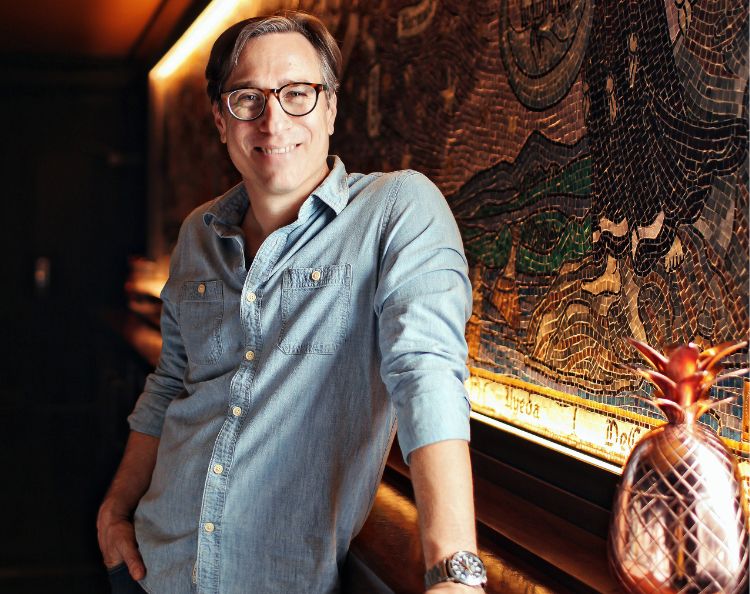 Unlike many professions, where best practices achieve consensus amongst longtime practitioners, there are a handful of operational conventions in hospitality that remain contested; with salient points of view on each side of the divide.  Ever since I entered the business, one of the most thorny of these issues is employee drinking. Compounding the difficulty of establishing best practices in house, the gray area surrounding what's acceptable to drink on the clock only becomes more cloudy once staff members clock out and go out for drinks at cohort afterwards at a neighboring bar. With no special occasion required, this frequently takes place after a shift drink or two at work, and occasionally with leadership in toe. I've worked with and without staff drinks- and have personally vacillated against them in recent years- but instead of centering my views and experiences, I've reached out to three longtime bar operators whose views span the ideological spectrum to survey the stakes for hospitality staff when they pivot from serving guests to each other, on and off the clock. Washington D.C.'s Derek Brown points out that a lot has changed since he began in the hospitality industry over two decades ago.
"The people who taught me how to drink were lifers. They didn't advise caution. It was just ever-present and the only expectation was you still had to show up for work the next day."
L.A.'s Yael Vengroff told me she's
"watched many close friends and colleagues lose their ability to handle such (drinking) over the years and not understand that they need to make a change."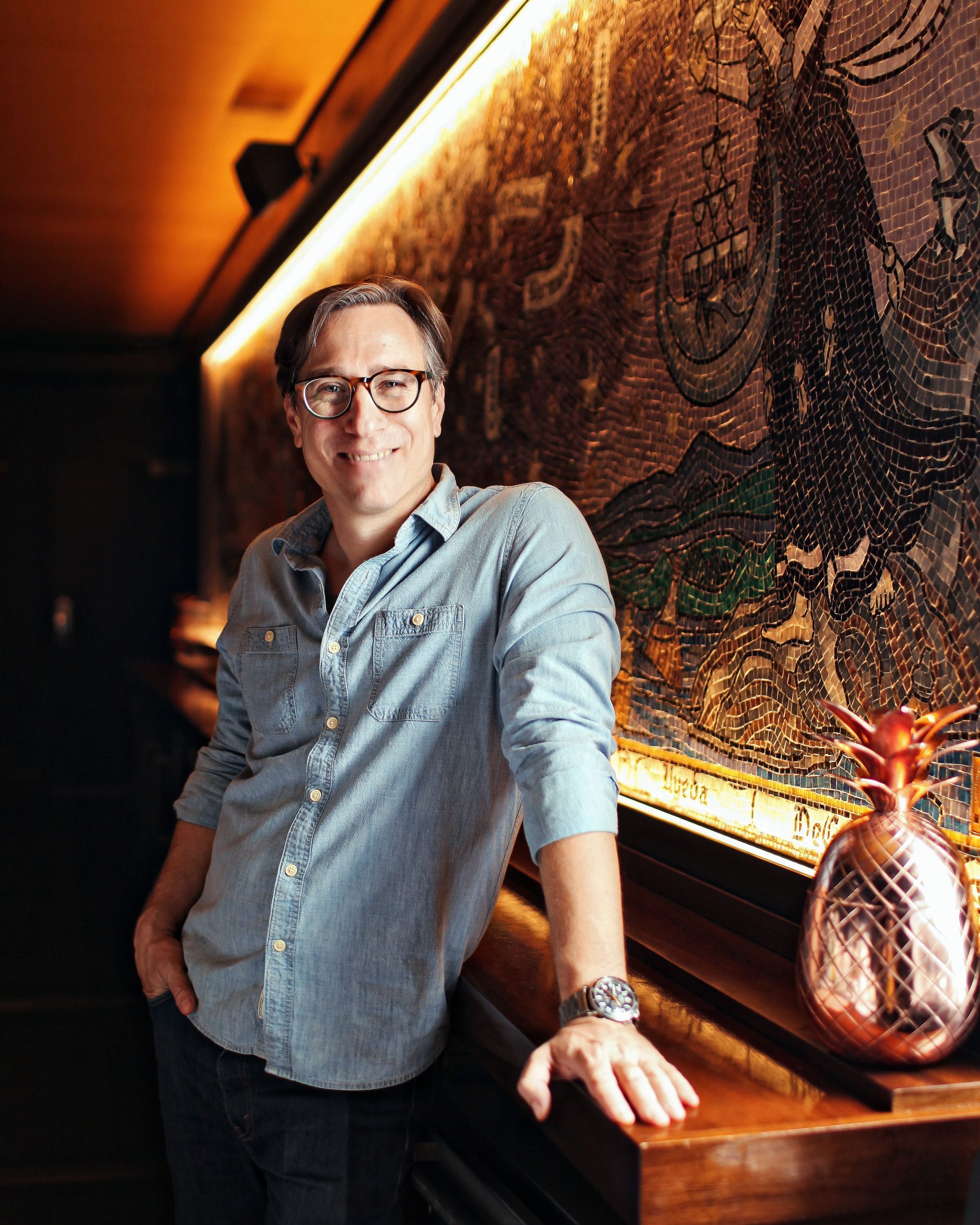 NOLA's Chris Hannah concurs, telling me that while he's
"always be a fan of spirits and our industry, I've just realized having a better relationship with my body and mind means to have a much more sensible relationship with alcohol."
The three veterans insights parallel my own, where I've seen the industry swing from glorifying heavy drinking to embracing wellness; or at the very least, virtue signaling it recently. Even with the pivot towards providing more sustainable lifestyle practices in the industry, some bars and restaurants still allow their staff to drink on their shifts and reward employees with a drink after work. Brown describes shift drinks as
"part of the 'benefits package'. It was an expected perk that cost the house and, downstream, workers money".
Vengroff goes further, declaring,
"a shift drink to me feels like an odd power dynamic, almost like an owner rewarding its pet with a treat that can potentially lead to employees acting up in the space if they continue drinking."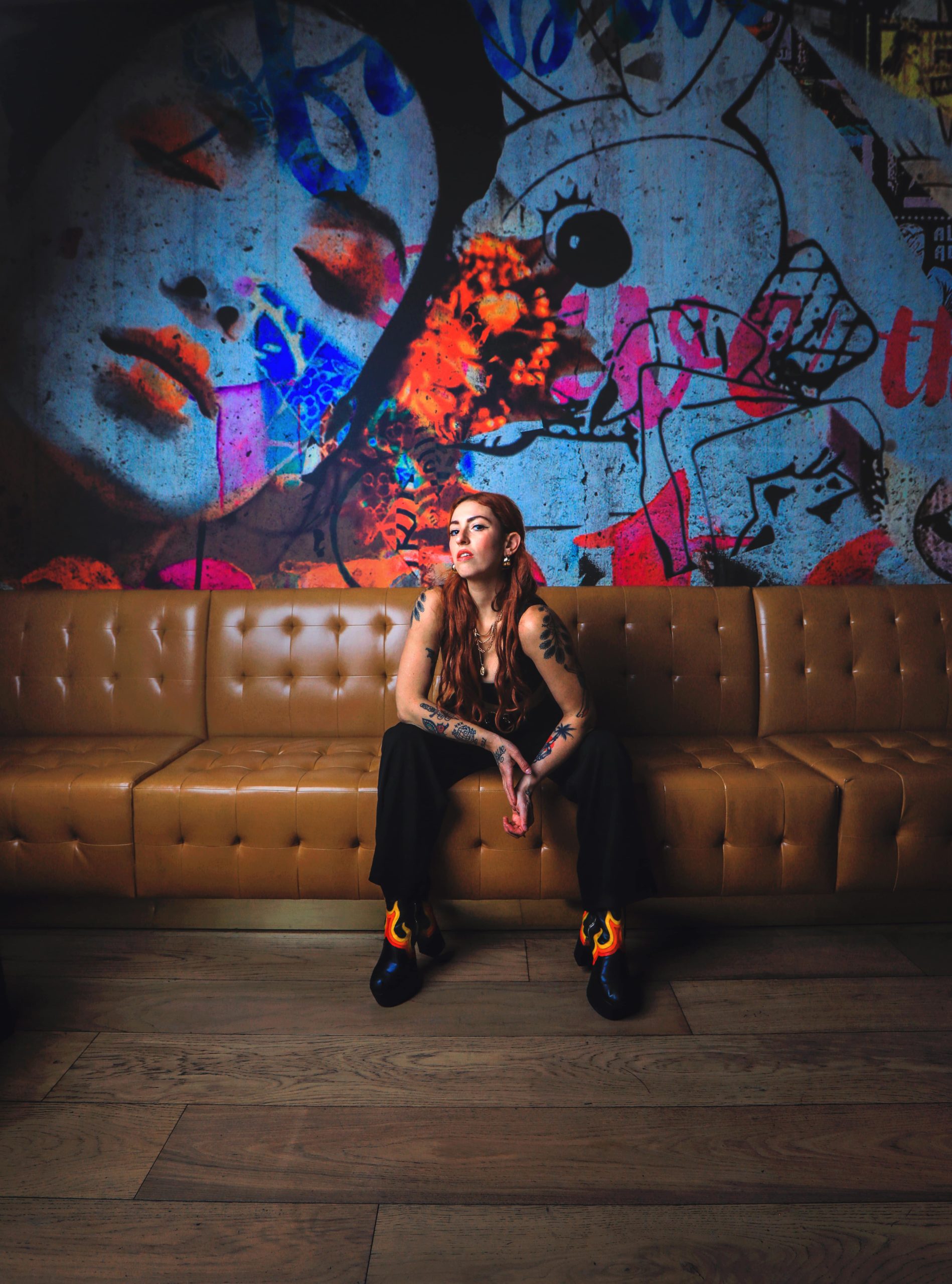 My contributors opinions were more divided when the interview swung from shift drinks to drinks on the shift.  Vengroff told me she's
"worked at both styles of establishments. If there is a slippery slope, this question is a giant waterfall."
In New Orleans, Hannah told me that
"all restaurants and bars allow staff to do mini shots with each other and guests. Some (bartenders) are obviously more responsible than others. I've seen bartenders that were so drunk, I was curious how their close was going to go, especially when it came to the register."
Brown told me that
"most of the bars I worked for allowed this, implicitly or explicitly. And it was something I did often when I started my own bars. Here are the three reasons I eventually dropped it: first, working with sharp objects and heavy physical labor in tight quarters with potentially slippery floors doesn't lend itself well to drinking. Second, alcohol doesn't lend itself well to the physical performance necessary to bartend. Third, alcohol can have adverse effects on sleep, which is where we repair just about every function needed to be healthy, happy, and for our bodies to operate normally."
Vengroff, sees it differently, believing that,
"psychologically the bartender can be this untouchable thing and I love allowing the guest to touch our magic if only just momentarily via a shot with the bartender."
Hannah allows guests to buy his staff their shift drinks.
"We appreciate guests who want to extend their gratuity to being a bit more personal with the shift drink purchase, and we never drink the drink during the shift."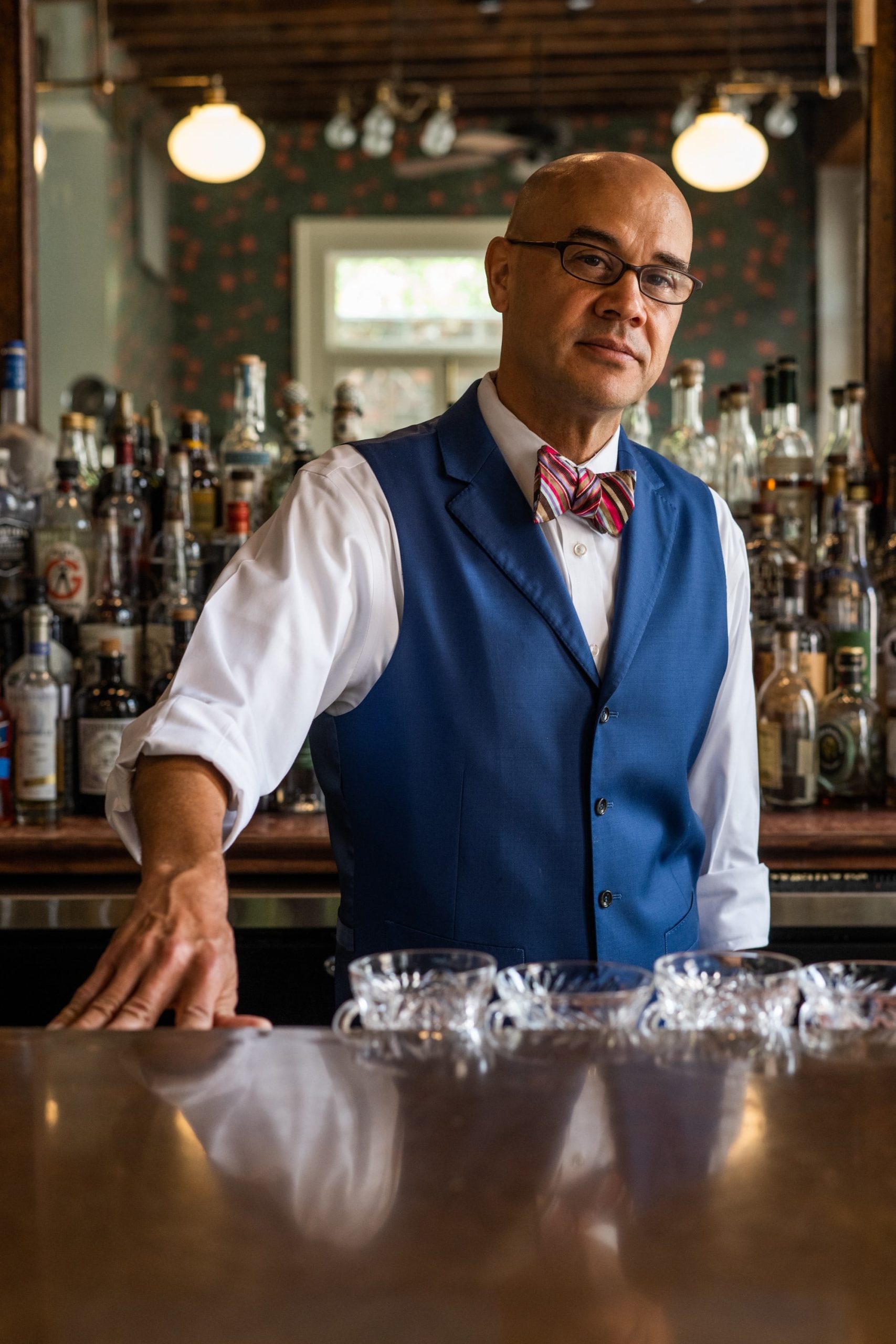 Brown "loves the idea of customers supporting bartenders", but insists that "if the bartender drinks, leaving an extra tip for great service is the best way to ensure they get a drink… in their free time: where they have time to choose and savor it without having to serve others." Thanks to laissez faire open container laws, Hannah told me "we can take our drinks to go in New Orleans. In the past, I've worked at a bar where no drinking was allowed; so if a guest bought me a round, I would wait and take it to go" after his shift.
For hospitality workers that don't drink alcohol, there's an added layer of complexity to this issue. Brown recommends bartenders abstaining from alcohol to be
be "clear about your needs and boundaries but not judge others. For instance, "No, thank you, I prefer not to drink at work, but I do appreciate the offer." Or propping (when you drink something like a bitters and ginger ale shot when people are doing shots of whiskey), or drinking something non-alcoholic."
Vengroff concurs with Brown, advocating that
that "transparency is the best policy for anything and everything. Let people know that you aren't drinking and if you are comfortable stating why and for how long, this will potentially alleviate discomfort for you moving forward if you don't repeatedly want the temptation."
She adds that it's
"important to tell your coworkers what you need. If you still want to be included in the revelry of the shot taking behind the bar, tell them to pour you pineapple juice instead of mezcal or if you don't want to see it, ask them to take their shots more covertly."
Best practices get even more complicated to navigate when the staff clocks out at work and in for post-work drinks with colleagues from the shift. As anyone whose worked in restaurants will concede, there's a lot to process after a busy night, and it takes time to decompress.  Hannah cites the benefit of gathering as the
"comradery and a sense of solidarity",
but concedes that when it's
"overdone, it can lead to many roads that are not beneficial for the workplace in the future."
Brown points out that policy-wise,
"I don't really feel like bars and restaurants can impose too heavily on after-work activities for employees, but they should hold training such as Safe Bars to ensure that employees––especially management––conduct themselves appropriately." Vengroff counsels that "I think it's obvious that beautiful connections (with drinks) can be formed within the workplace and also that it is important to do so, but a lot of toxic and cliquey culture is also built this way."
For newcomers to hospitality, newly navigating their way in the workplace, Vengroff suggests
"selecting a job that has a policy that aligns with them."
Hannah recommends
"one communal drink and feeling out the environment amongst fellow coworkers before having another. Also to plan on moving along to a place closer to home where other friends might be. As for during the shift: keep it low proof and never do full shots, it's so hard to concentrate when even slightly buzzed."
Brown sums up their suggestions eloquently:
"the subtext of everything above is that we often don't know who needs help and shift drinks and drinking during and after work can exacerbate problem drinking. But connection is non-negotiable, we need it. It can even make the difference in employees reaching out peer-to-peer and helping each other. So making sure we're not cutting off social events and opportunities to bond is really important. But those social events and opportunities don't have to be centered around alcohol."
———— The views and opinions expressed in this article are those of the author and do not necessarily reflect those of Freepour.