Back to articles
Cause and Effect – Growing Your Brand Into a Franchise
Cause Effect co-owner, Kurt Schlechter details the reasons for and rewards of turning one bar into four.

16 May 2023 · 12 min read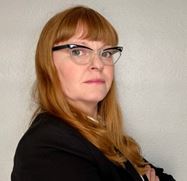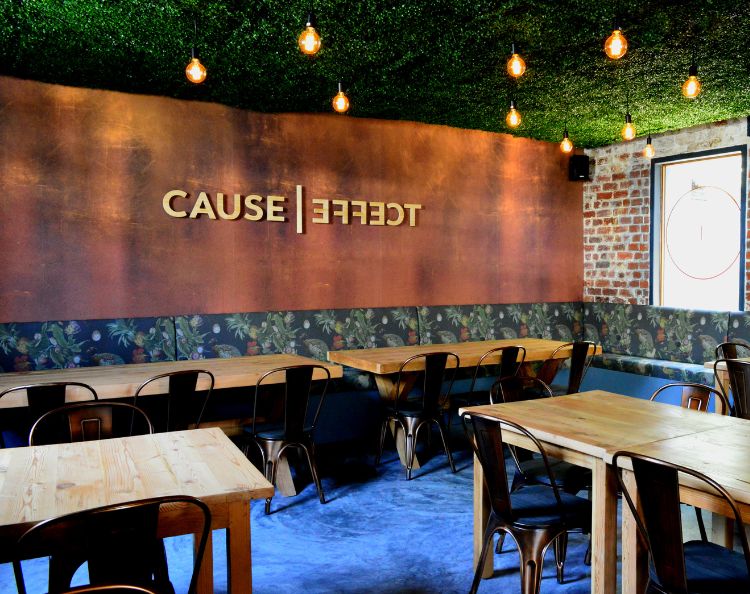 When Cause Effect Cocktail Kitchen and Brandy Bar first launched on quiet Park Road in Cape Town in December 2017, there were no plans to for it to be anything more than a standalone shop. During the early stages of the pandemic, however – which in South Africa included full-blown prohibition, and complete shuttering of bars – co-owner Kurt Schlechter had plenty of time to think.
"All that time, sitting on my own, I was like, 'If I get a second opportunity, I'm going to go balls to the walls, and I'm going to actually push the business where I want it to be,'" recalls Schlechter.
"I felt like I'd been sitting on my laurels. It was me deciding not to be complacent," he adds.
While this may have been Schlechter's mindset at the time, "complacent" is not a word I'd be inclined to use to describe one of the key individuals responsible for driving cocktail culture across the continent. Indeed, Cause Effect, which Schlechter relocated to the V&A Waterfront in 2019, has been on the World's 50 Best long list since 2020, and currently sits at #53.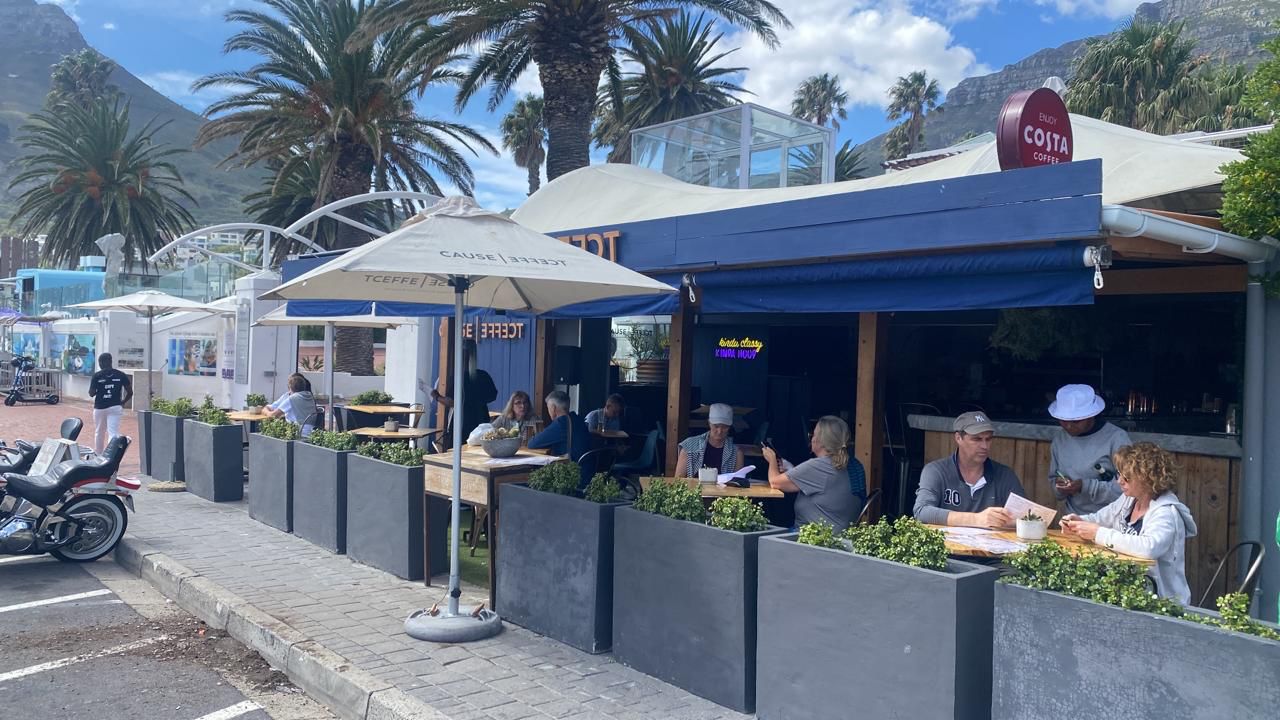 Perhaps, though, Schlechter's decision to shake things up can also be attributed to the commercial nature of the new location.
"We became mainstream when we moved to the Waterfront. I didn't realise how mainstream we'd become; we became much more of a restaurant, and our sales increased. Our sales, food to drink, it's still about 67/33 at the moment," Schlechter reflects.
These numbers are really an indication of the shop's enormous output, as while food sales may trump drinks, the team are still slinging "thousands and thousands" of cocktails, as a true high-volume bar would. When Schlechter was approached with the proposal to open a second Cause Effect on the Camps Bay strip in 2021, he saw this as the solution to the challenge he'd set himself. Instead of having one Cause Effect, he would have four.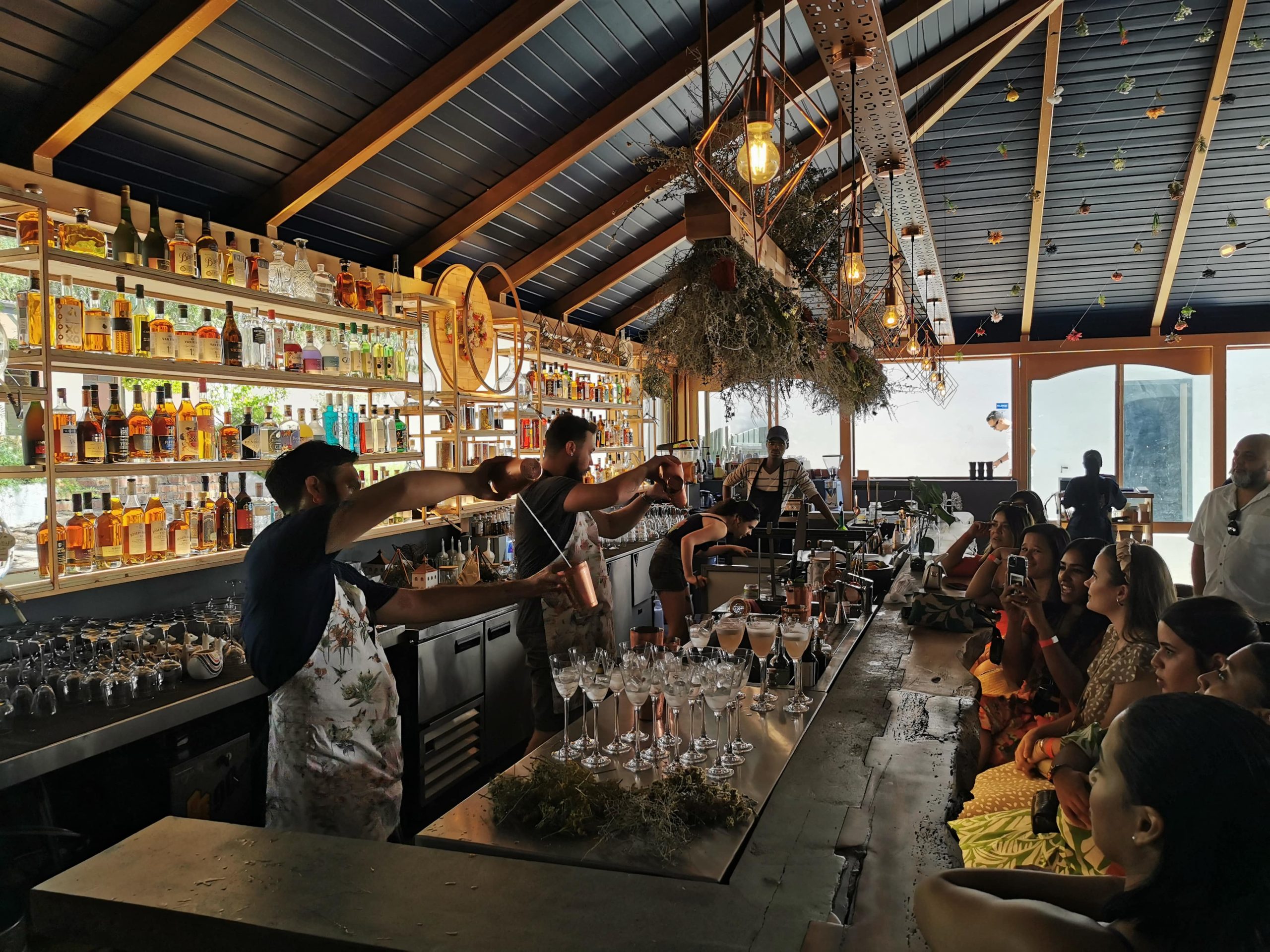 "Cause Effect has four pillars: ocean, mountain, vineyard and fynbos. We decided to do it because we wanted to tell the story of the four pillars through four venues," he reveals.
Later in 2021, Schlechter was offered two new sites, one in the winelands of Stellenbosch and one in the Southern Suburbs in Rondebosch. Stellenbosch, which is situated on the lovely Morgenhof Wine Estate, opened its doors in February 2022, while Rondebosch, which will be on Main Road, is scheduled to launch in April 2022. Although they'll all follow the main Cause Effect theme, each will focus on one of the brand's pillars, with the Waterfront shop becoming Cause Effect Fynbos and Camps Bay becoming Ocean. Stellenbosch was launched immediately as Cause Effect Vineyard, while Rondebosch will be Mountain.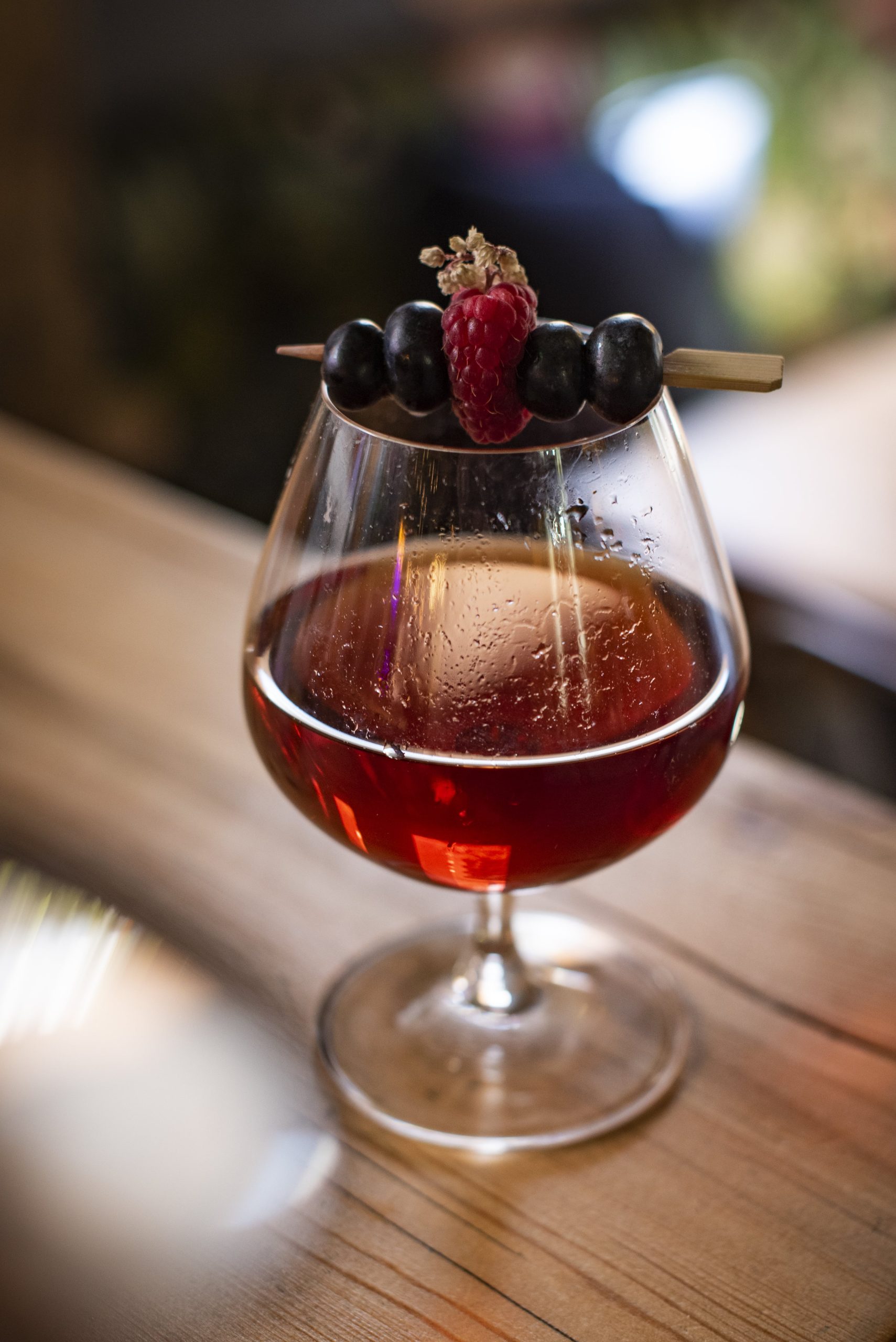 For example, Schlechter is looking into using spring water, that runs off Table Mountain and bubbles up in neighbouring Newlands, in the drinks at Cause Effect Mountain.
"We're rebranding the business. We serve the same food, but the drinks are not the same. We'll have 30 drinks, maybe, the same. But another 10 or 15 drinks will be unique to the head bartender there, and that's going to be, maybe, the secret menu, the special menu," he shares.
Each of the venues will be under Schlechter's domain, as owner-run enterprises rather than franchises, with himself and his wife Ruzaan Schlechter overseeing things.
"If you're going to franchise it, and not run it on your own, you're going to have problems, unless you have a really strong backup system," he warns. "The way that we're doing it is that we're actively involved, completely and utterly involved, in our business. But it can be done with correct training manuals, service, all that stuff, but I would say be careful. You need a strong brand story. We have a strong brand story, and that's what helps."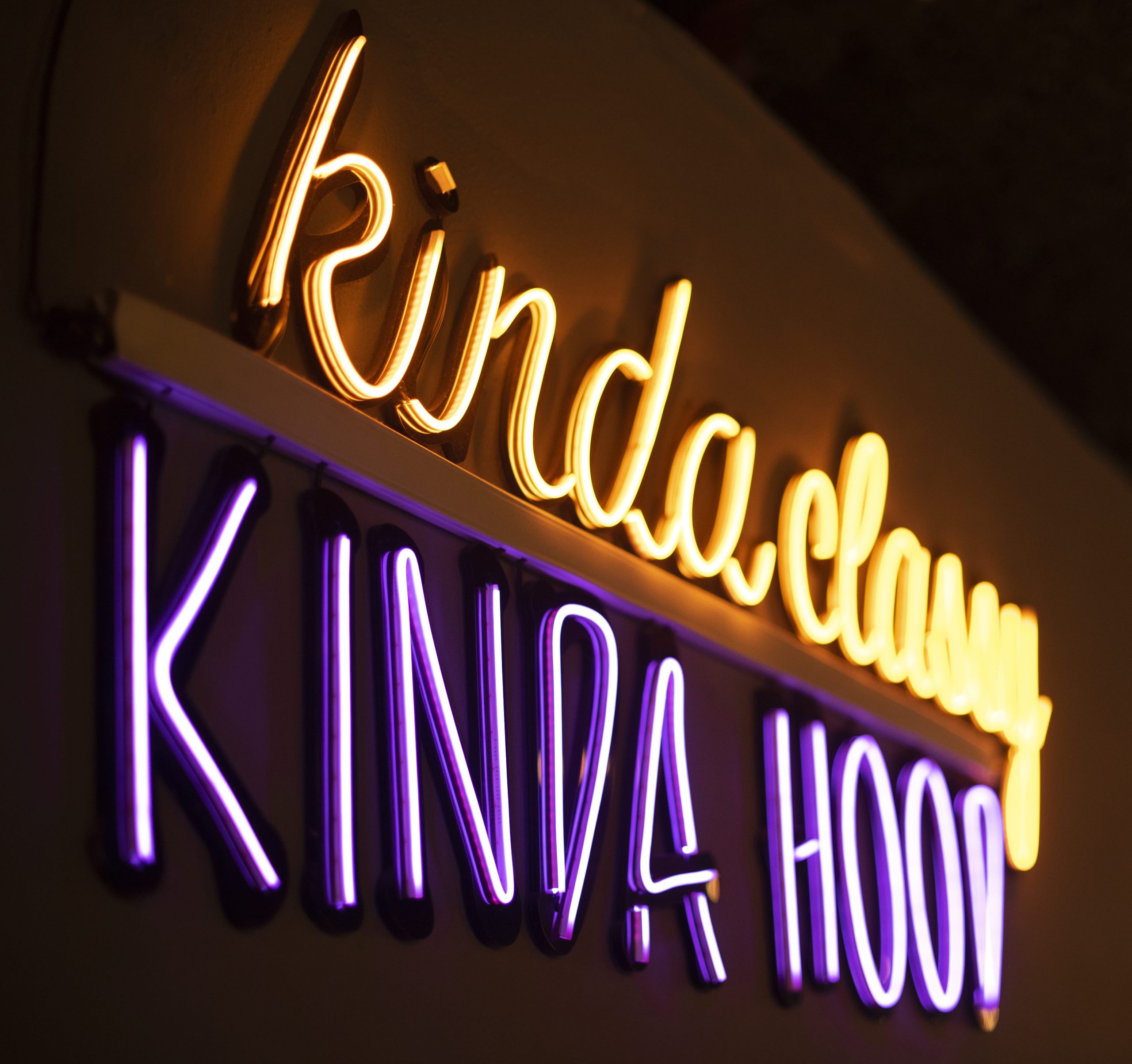 Of course, Schlechter can't be everywhere at once, so he's relying on knowledgeable and well-trained managers to keep the bars on track.
"For each venue, I've earmarked specific people that have worked with me for longer than three or four years to be the heads, who is the representative of our brand. If there's a jacket in the house, then generally, that's representative of what I do, as well."
By "jacket", Schlechter is referring to the unique training programme at Cause Effect.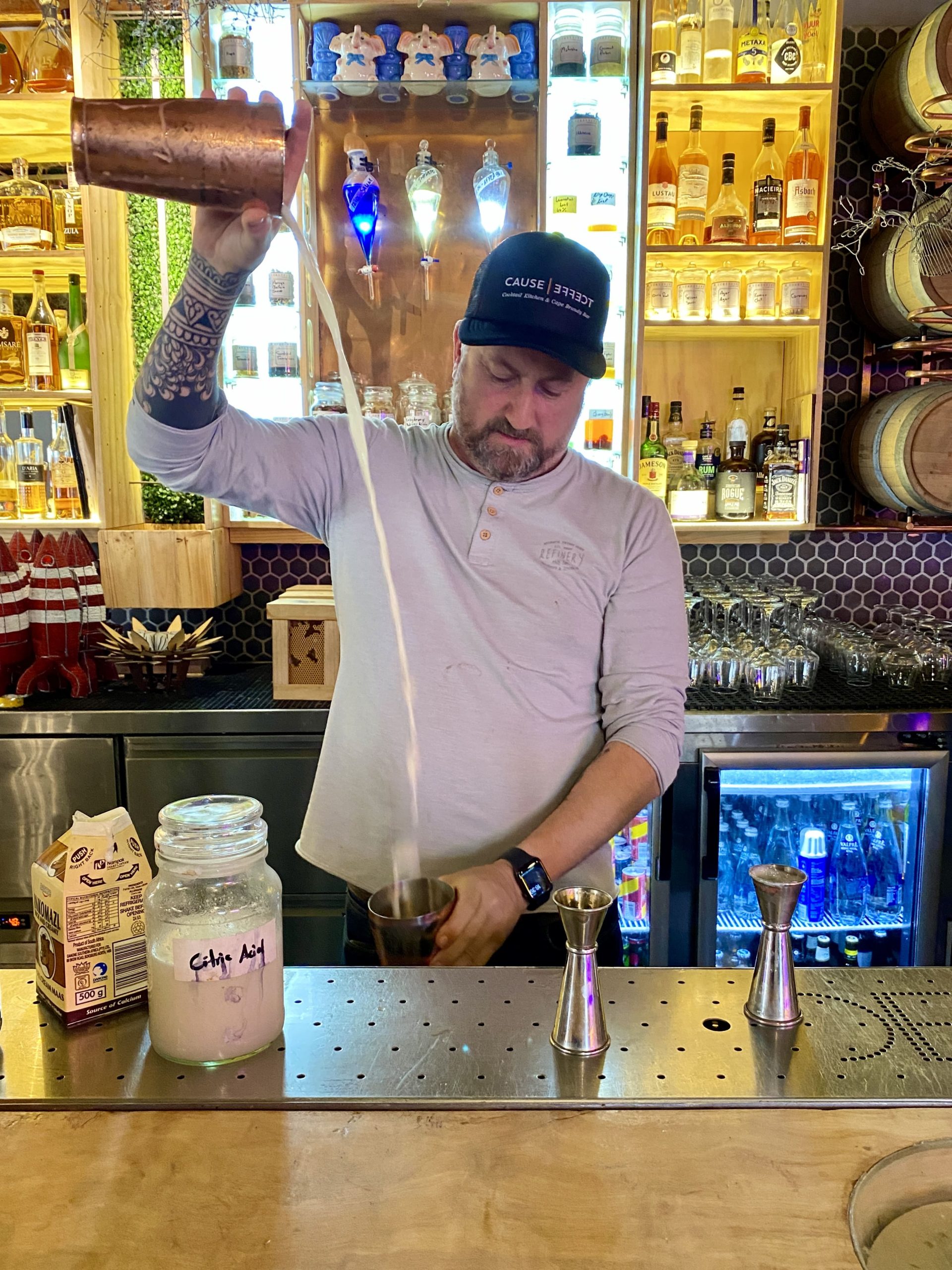 "No one arrives here and starts bartending. You can't. You start as a barback, and the bartenders make you clean. There's no glamour. You clean the toilets, you clean the kitchen, no job is not your job, then," he explains. "You squeeze a lot of lemons and oranges, and do a lot of prep, and sometimes we give you special projects. Once you've done that, then you can opt to write your cocktail test. If you get that right, you go on to the next phase where we'll be checking you on skills. If we think you have the skills to be a bartender, then you can opt to write other tests. Fynbos test, brandy test…" "Once we get to a point where we think you're ready, then all the managers have a vote. If all the managers unanimously say that you're a jacket, then you get a jacket. Your pay increases by about 30% to 40%."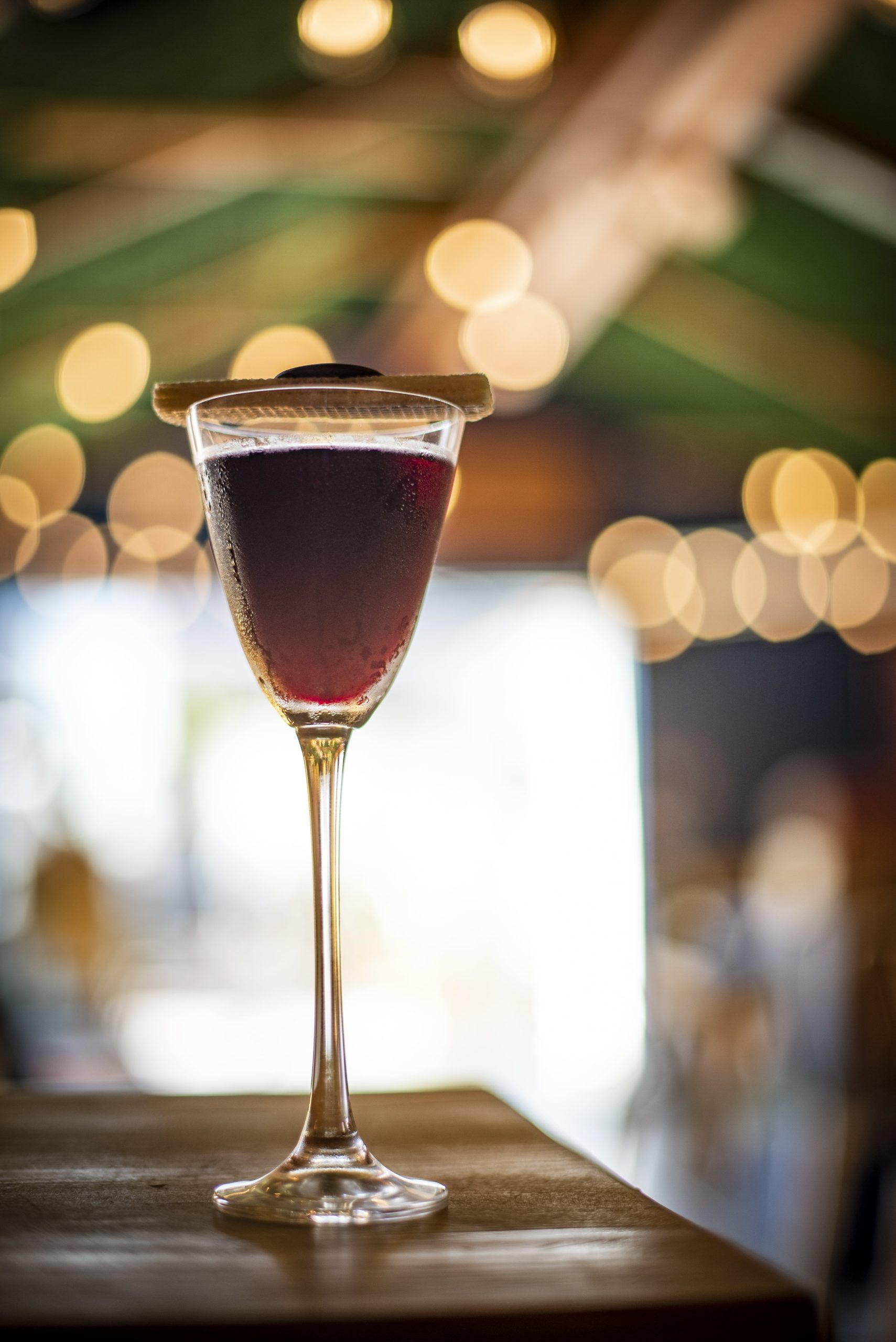 This thorough training programme not only scares off the less committed but ensures that the ones who stay the course understand the brand inside and out. To date, the quickest anyone has ever become a jacket is three months, but it can take up to two-and-a-half years.
"As long as you have a jacket working for you and guys striving to get that jacket, then we're better off than nearly all the other bars because no one has those systems," Schlechter affirms.
Of course, it's one thing to implement heavy training for one shop, but another to source and upskill enough bartenders to service four.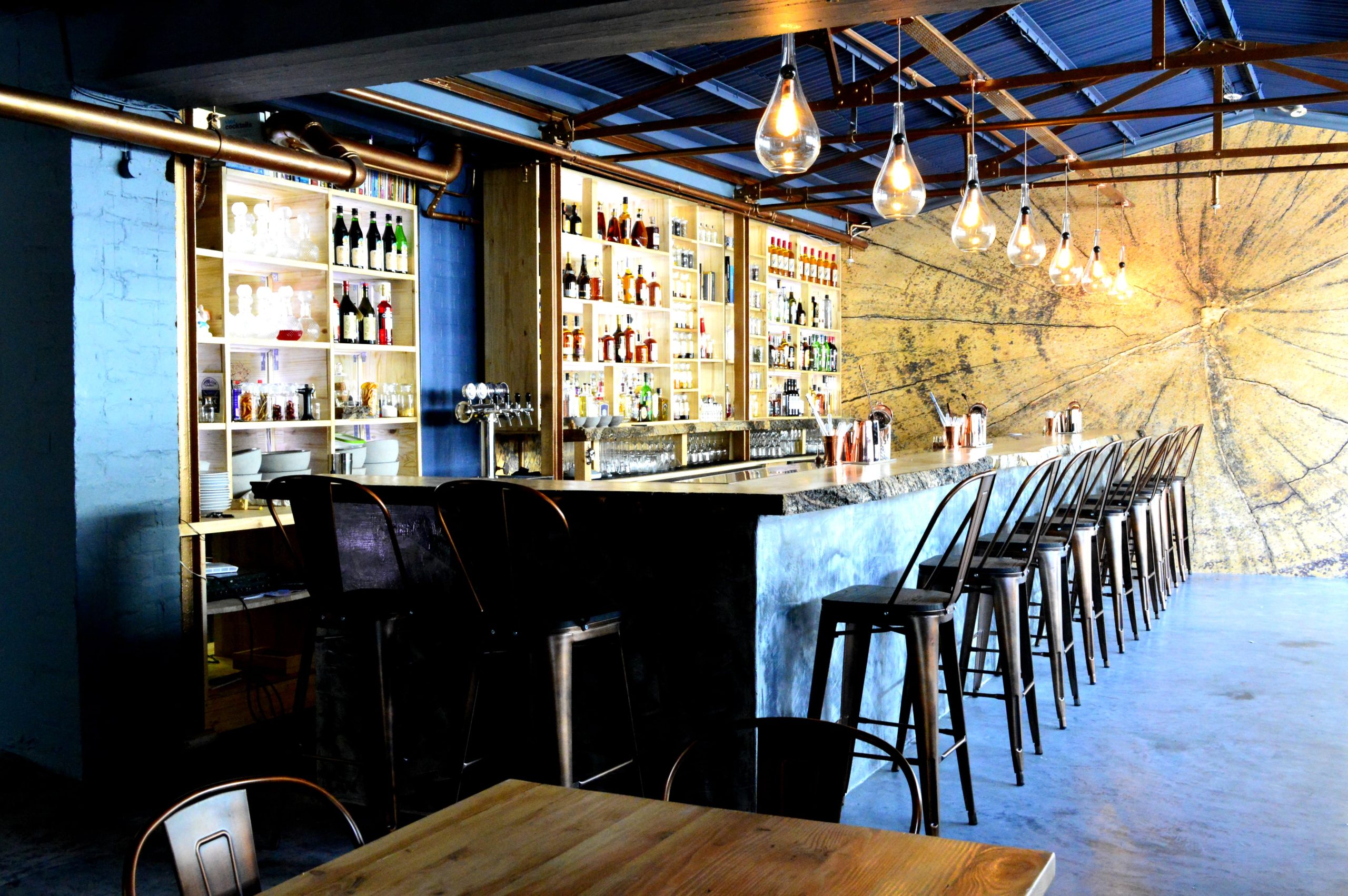 "We struggle to find the right bartenders. And remember, you have to train people, but you also have high staff turnover, so it's ongoing," Schlechter admits.
The sheer total number of staff – including both kitchen and bar – can also be overwhelming
"Now we have 80," says Schlechter. "That's a lot of staff you have to deal with. There's a lot of educating you have to do. A lot more meetings that I have to attend. A lot more WhatsApp groups that I have to be part of."
Personnel challenges aside, the single hardest thing about expanding, according to Schlechter, is cash flow.
"Cash flow would always be your biggest problem in any business like that. Unless you have an investor, but I choose not to have investors. We've had many people come and offer us money to be involved in our businesses, but I don't want a boss. I don't want a partner. Partners are issues," Schlechter opines. "I don't want anybody to question why I want to spend R10,000 on beautiful shakers, because I have the vision and I know that R10,000 worth of shakers is absolutely necessary." "I'm building a bar using the current money that I make from other bars – and the other jobs and businesses that I have – so it's not like I'm investing," he explains.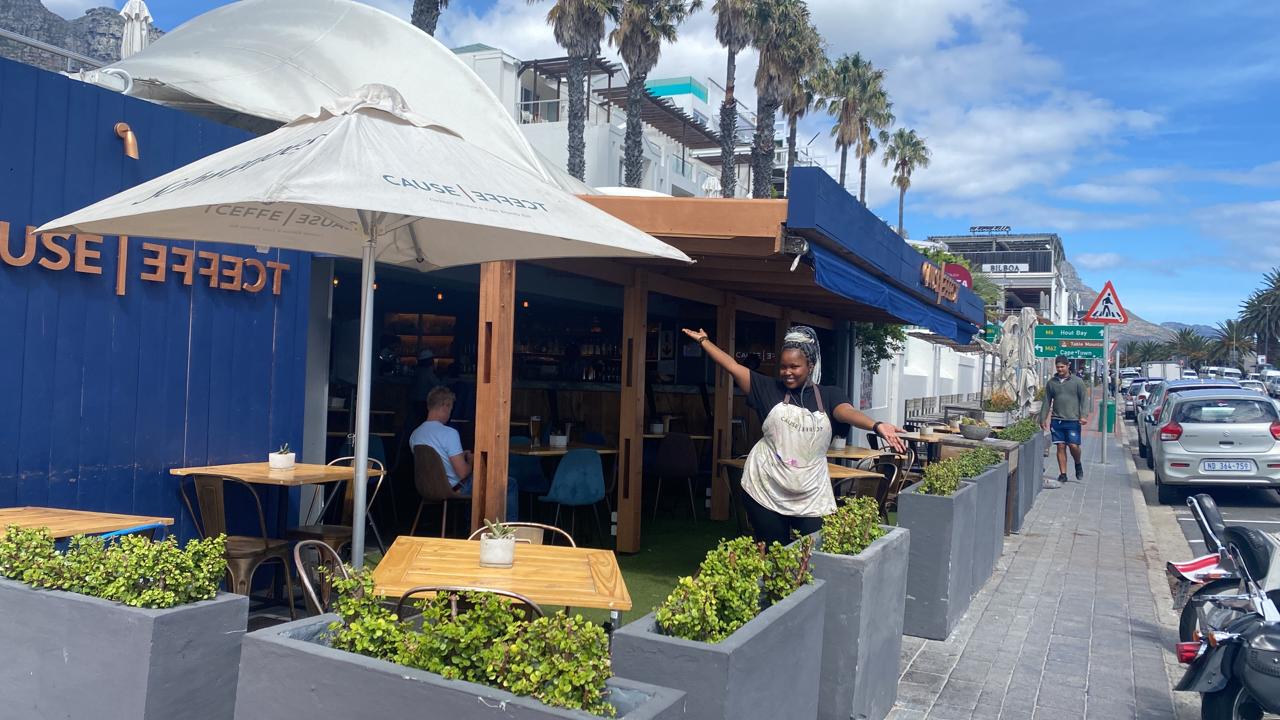 Of course, one of the biggest attractions of having more bars is making more money, eventually. Aside from this, Schlechter says the two most appealing benefits of expansion are the additional platforms for creativity they present, as well as the opportunity to streamline.
"For example, I just bought an ice machine – R160 thousand – that includes the crane and everything, so that we can make iced staves and clear blocks for all the shops. We're looking into buying our own dry ice machines, all that stuff." "In the interim, it'll cost more, but coming next season, it's going to be to our benefit; we'll have a streamlined business, where we can spend less time on prep … and buy in bulk as well." "In the end, it's all to make better quality drinks."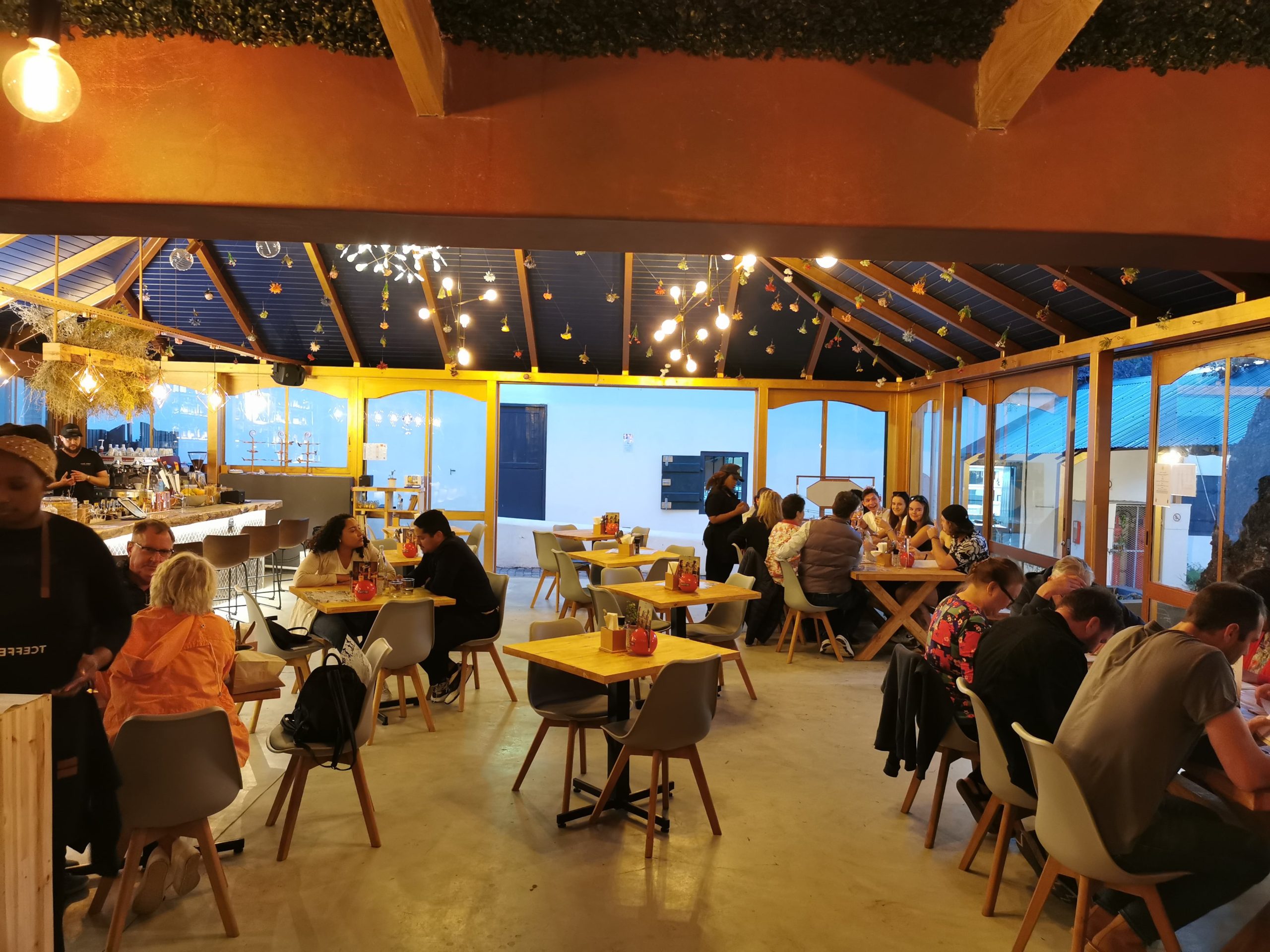 In closing, Schlechter has some general tips:
"My advice to anybody even opening a bar, I'd say be careful because they're tough businesses. The reality is that if you get lucky, your business will be cooking. If you don't get lucky, your business is going to take two years to make money. But I would also say if you don't try, you'll never know." "What I've realised is that nothing is easy. If you're not completely obsessed with what you're going to do, then think before you do it. Regardless of whatever the obstacles are, you must know that you can make yourself successful." "You have to have a plan. And if you don't meet certain criteria as you hit your plan, you're going to fail. Once you've set yourself on this path, there's no turning back. There's only forward." "The Romans say, 'If there is no path, we will just make one'. I have it tattooed on me somewhere. I think that's the way forward," he ends.
———— The views and opinions expressed in this article are those of the author and do not necessarily reflect those of Freepour.