Back to articles
Cocktail Competitions are Back
The Debate Continues. Bartenders went head to head in the Central Coast region of NSW, Australia as they showcased their skills in the Central Coast Cocktail Competition. Get inspired by the insights of industry legends, and the strategies of competition winner Alan Cameron.

24 March 2023 · 5 min read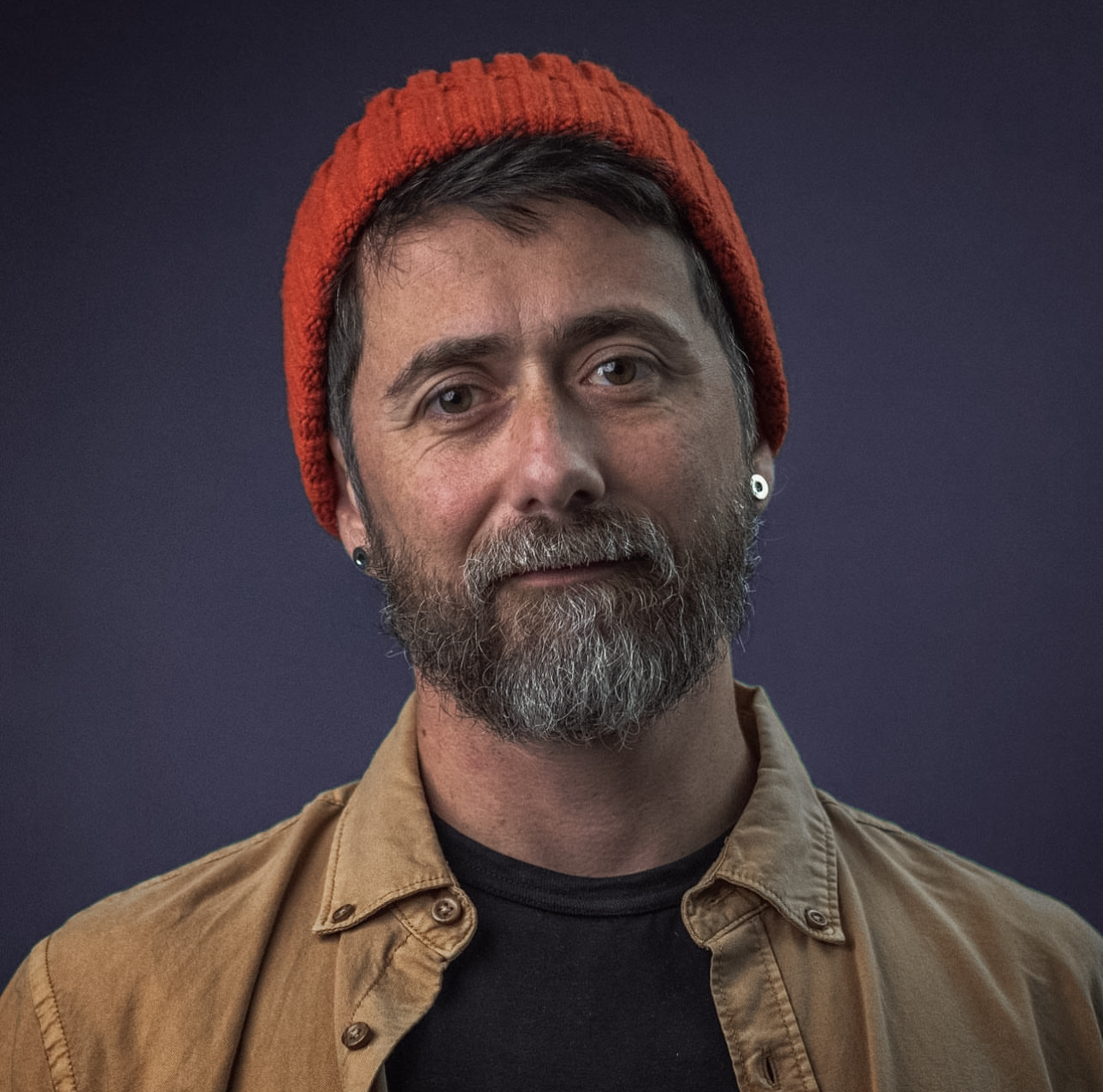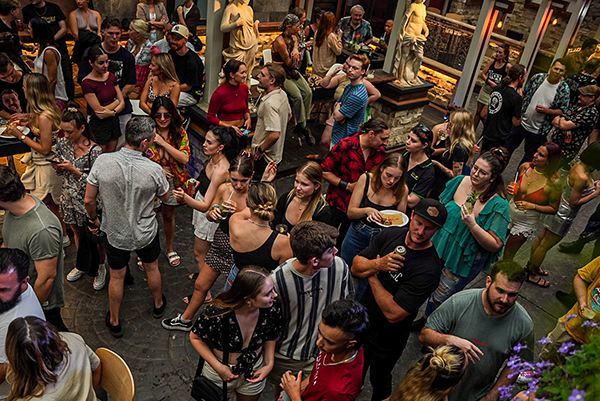 Bartending is more than just pouring drinks; it's an art form that requires skill, creativity, and a passion for mixing up the perfect cocktail. With the rise of cocktail competitions, bartenders have a platform to showcase their talents and push the boundaries of the industry. But it's not just about the bartenders; these competitions also offer an opportunity for brands and venues to engage with the industry and promote their products. In this article, we explore cocktail competitions, their importance to the industry, and what the future holds.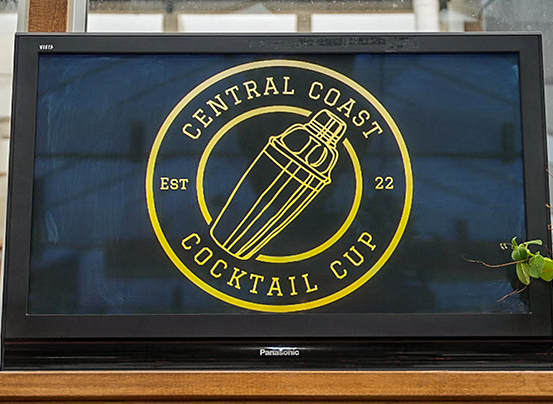 Now, let me take you through a local cocktail "speed style" competition that happened on 27/02/23. The competition started promptly at 5 pm on Monday with a full briefing and introduction by Nigel Weisbaum. Eighteen bartenders were set to compete for prizes worth over $500. Despite the rainy weather, bartenders headed to Bar Toto in Ettalong Beach for the second Central Coast Cocktail Competition, where they had the opportunity to showcase their speed and accuracy skills during the speed cocktail competition. As a bar professional with years of experience and competition expertise, the event promised to be an exciting night for both supporting and photographing the region's fastest bartenders.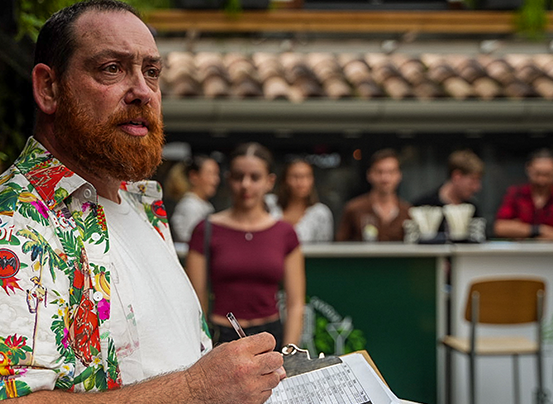 Upon arriving, the energy was palpable as bartenders from across the region came together to challenge themselves, push their boundaries, and build relationships with other industry professionals. The cocktail competition was a high-stakes affair – with only the fastest bartender crowned the winner.
But there was a catch: the drinks had to be impeccably presented, perfectly balanced, and served with the same finesse as you would expect on the busiest night behind the bar.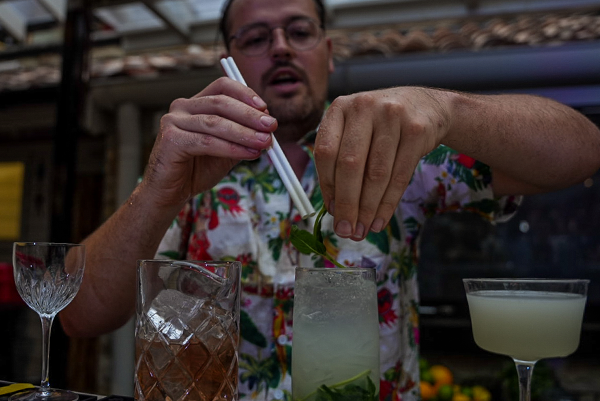 The competition ran like clockwork, with two bartenders going head-to-head at the same time. The rounds switched between rookies and seasoned bartenders, ramping up the excitement with each new match-up.
Seniors top three
1 – Alan Cameron – Bar Botanica / Pocket bar 2 – Rhiane – Bar Toto 3 – Bodee – Drifters Wharf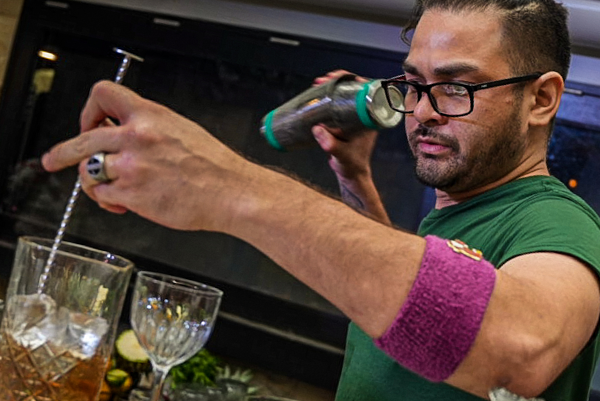 Juniors top three
Juniors: 1 – Yuki – Bar Toto 2 – Max – Mumbo Jumbos 3 – William Barnard-Richard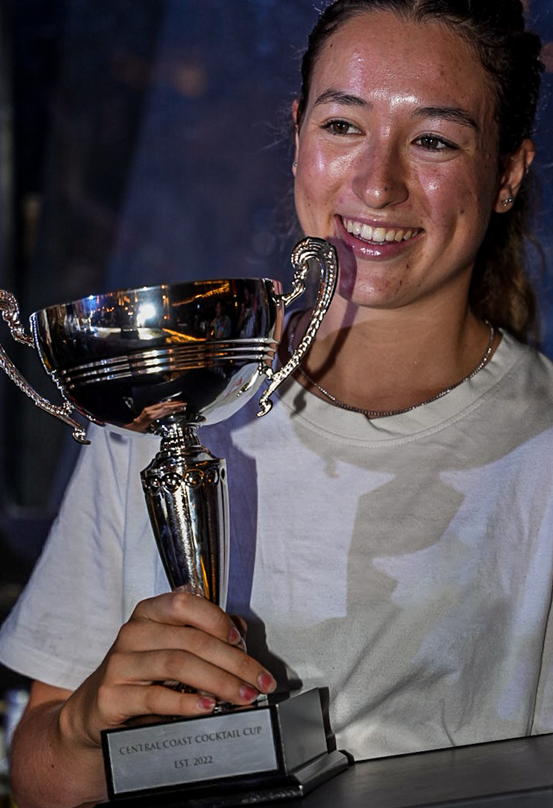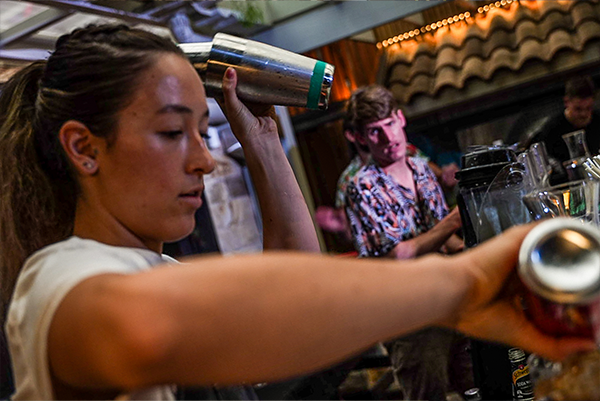 I had the opportunity to chat with a couple of industry legends:
Loy Catada, Rum Brand Ambassador & former flair bartender (he knows about speed service) and Nigel Weisbaum, aka "Tom Collins," one of the masterminds behind the Central Coast Cocktail Competition (alongside Griffin Avis Foster, Cristiano Beretta, Simon McGoram, Rhyse Borland).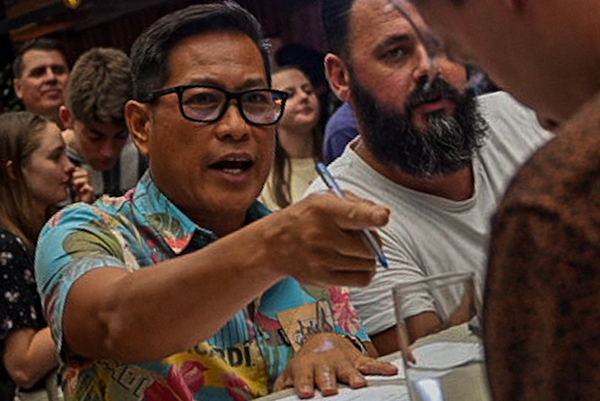 He believes that competitions offer opportunities for bartenders to challenge themselves, innovate, and offer better experiences to guests.
When talking to Loy Catada, he emphasized how competitions encourage experimentation, inspire creativity, and foster collaboration. He also believes that they can challenge industry standards, promoting professionalism and skills development.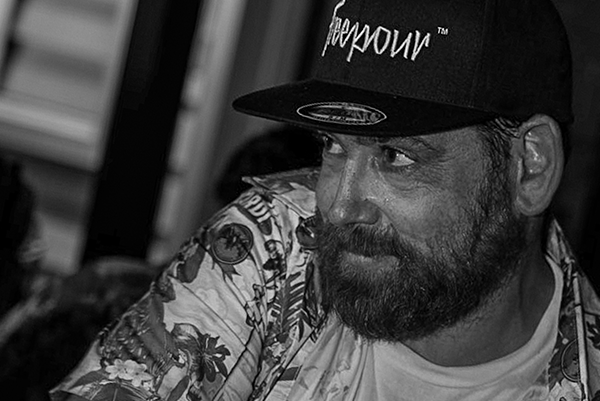 Meanwhile, Nigel believes that competitions can push the boundaries of drinks and service, enticing people back into venues and offering them the best experiences, and also contribute to the growth of the bartending industry by connecting and sharing with other bartenders globally to grow and innovate.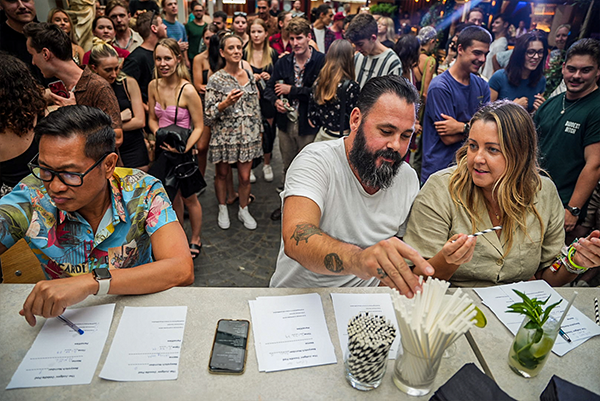 A Winning Mindset for Cocktail Competitions
And of course, after the amazing effort from all the competitors going head to head, I had a chat with one of the winners, Alan Cameron, with eight years of bartending experience, and we asked him about why he decided to compete. Alan reveals that he first heard about the competition from a colleague and decided to enter, looking for a fun way to see how he compared to other bartenders.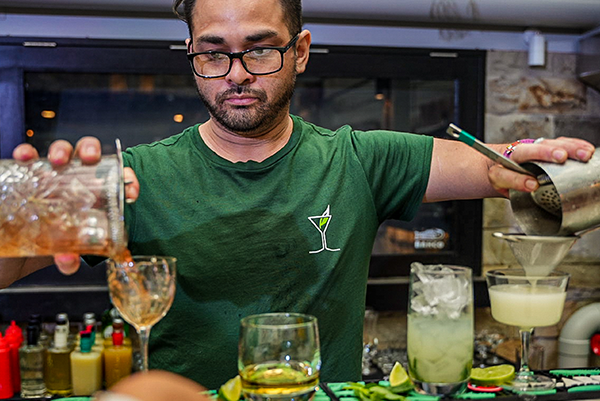 When asked about his strategy, he emphasized that for this kind of speed-style format, the importance of moving fast and thinking even faster was his goal.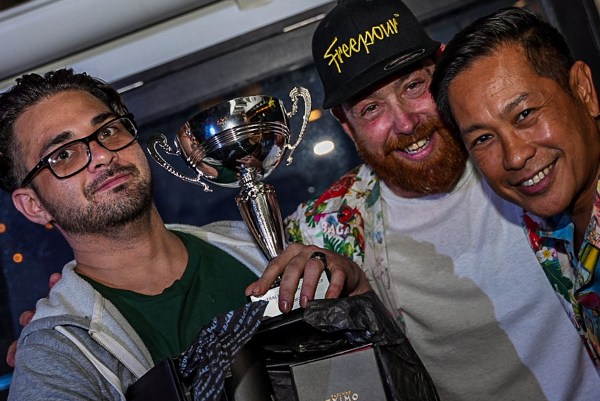 He grouped cocktails with similar ingredients together to minimize his movements, wrote down every movement in detail, and stayed efficient with the saying "slow is smooth, smooth is fast."
Alan also appreciates the unique approaches that each bartender brings to the same drinks and learns from them, experimenting to see if their techniques work better for his style.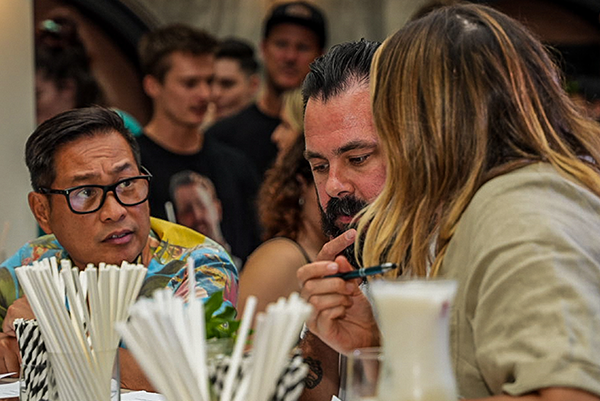 Although the recent COVID-19 lockdowns and travel restrictions have slowed down cocktail competitions, Loy and Nigel believe that now is the perfect time to bring them back.
The hiatus has given the industry time to upskill the next generation through training and give them the confidence to compete and succeed in the industry. Being part of a community that values skill, creativity, and passion is essential for personal and professional growth within the industry.
Competitions like the Central Coast Cocktail Competition remind us of the magic and excitement that drew us to the industry in the first place. They reignite our passion for bartending and give us a chance to show the world what we are capable of.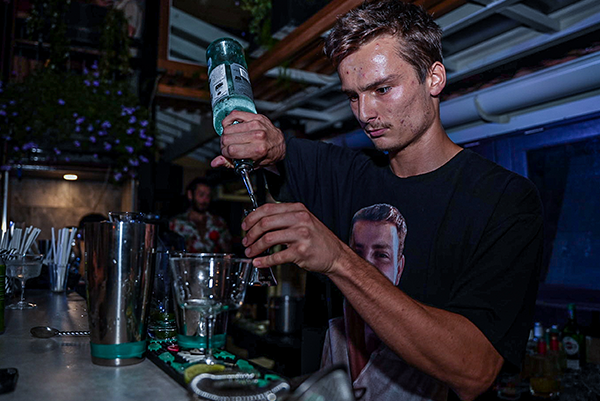 Loy's and Nigel's insights, along with Alan's strategies, offer valuable advice for anyone interested in competing in cocktail competitions. However, bartenders aren't the only ones who benefit from these events. Cocktail competitions also provide an excellent opportunity for brands to showcase their products and engage with bartenders and consumers. These interactions not only help to build brand loyalty, but they also provide valuable feedback to the brands about their products and how they are being used by bartenders.
Cocktail competitions also offer an excellent opportunity for venues to showcase their cocktails and bartenders.
By encouraging their staff to participate in competitions, venues can demonstrate their commitment to excellence in the industry and attract a wider audience to their establishments.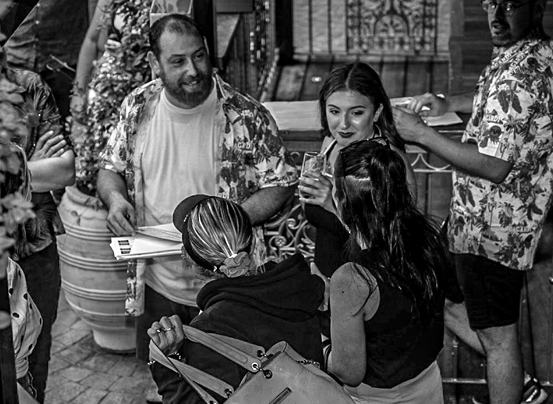 Nigel's vision for the future of cocktail competitions includes a few key elements that he believes will be crucial in moving the industry forward. Firstly, he emphasizes the importance of encouraging more venues to promote and support their teams to participate in competitions, showcasing their creations to a wider audience. Secondly, he encourages bartenders to enter as many competitions as possible to grow their skills, make connections in the industry, and gain valuable experience. Finally, he believes that brands should make competitions more fun and attractive for bartenders.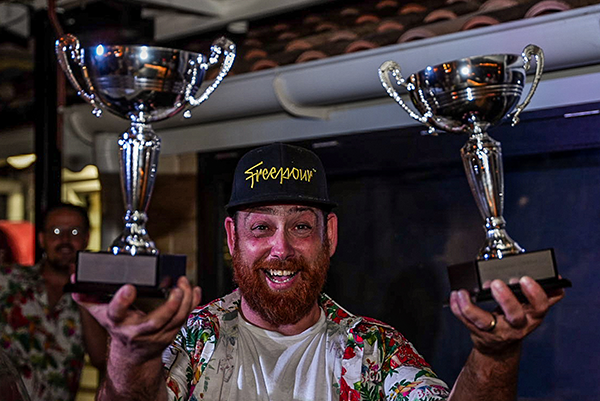 Overall, the future of cocktail competitions and the bartending industry looks promising. By embracing new technologies and educational resources, bartenders can continue to push the boundaries and innovate, shaping the future of the industry for years to come. So, if you're a bartender looking to take your skills to the next level, or a brand or venue looking to engage with the industry and build relationships with bartenders, then cocktail competitions are an excellent place to start. ———— The views and opinions expressed in this article are those of the author and do not necessarily reflect those of Freepour.