Back to articles
How Flip Lounge is Flipping the Script in Lagos
A milestone moment for African cocktail culture.

21 March 2023 · 12 min read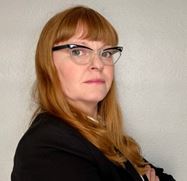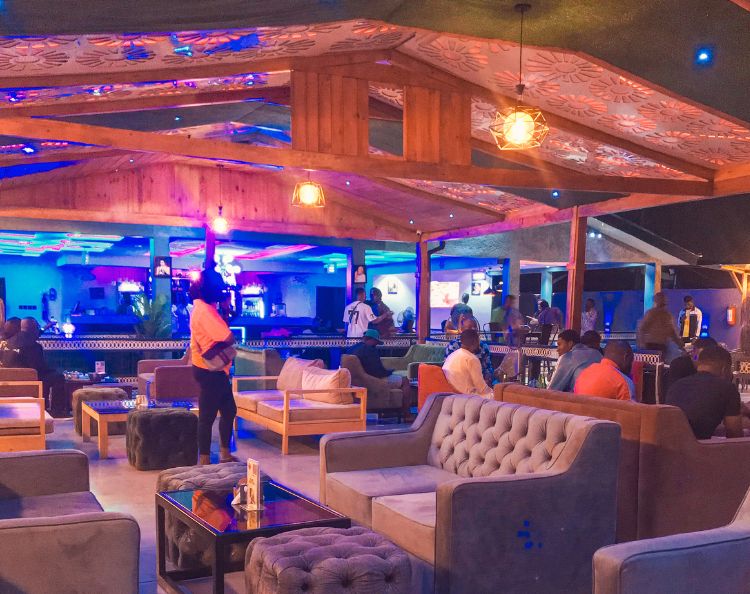 Until recently, the growth of Nigeria's cocktail scene has largely been bartender rather than bar driven, whereby passionate individuals have taken it upon themselves to win guests over, instead of the venues themselves implementing strategic cocktail programmes. These enthusiasts have had the most success in the high-end bars, predominantly located in the Island district of the metropole, Lagos being a coastal city with an extensive lagoon system. By contrast, bottle service continues to be the order of the day on Lagos Mainland. Excitingly, though, Africa's most populous city has reached a significant milestone in its evolution of mixed drinks, with the introduction of Flip Lounge, its first serious cocktail bar. I say "serious" because unlike the other outlets around, this bar is consistently pushing cocktails, with strategy and intent … carefully and systematically facilitating guests' education, and enabling them to appreciate the different styles. So who's behind it?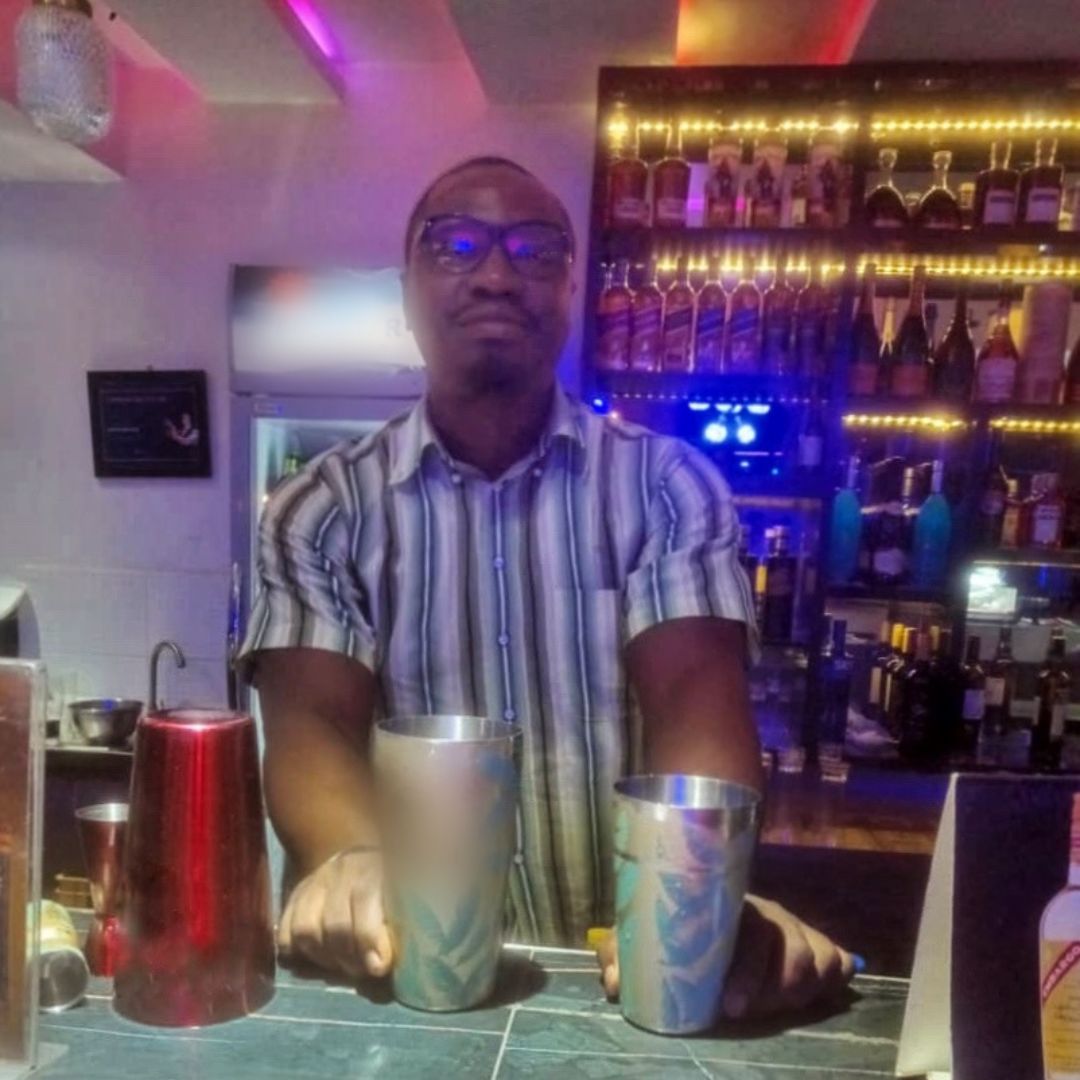 Flip Lounge is the brainchild of Emmanuel Oyira, an industry veteran of close to 20 years who has climbed his way up the industry ranks in all manner of drinkeries, from bars to nightclubs. The concept was a long time coming. In 2010, when Oyira was still working the stick, he had a sudden insight that reshaped his perspective of the bar industry, and the role he would play in it from then on.
"We never had many opportunities to do cocktail competitions. And then when we finally had one, I saw a whole lot of misrepresentation. People didn't have respect for us, the bartenders. The judges, they were being rude. They were not coordinated. And I said to myself, 'If we organise those bartenders, stuff like this won't happen,'" he recalls.
"I started talking to my friends; we started getting interest to say, 'You know what, let's regulate this thing'. Let's ensure that bartenders are properly represented so that we'll have a voice. Because at the end of the day, we are the ones that will push out the drinks. Without us, you won't be able to sell drinks," he continues. Not long after, in 2013, Oyira took his first role in management, and at the same time he began furthering his studies, adding a Bachelor's in Chemistry Education to this Bachelor's in Business Information Technology. During this period, Oyira had another realisation:
"Over time, I've seen that businesses in Nigeria – as well as in Africa – expand for five, six, seven years. And then when I studied our counterparts in other parts of the world, you see they do businesses that run into three, four, five, six generations," he noted.
This planted the seed for Oyira's dream to have his own bar, but one he could nurture and grow into an intergenerational entity. In 2017, having completed studying, he founded the Bartender's Guild of Nigeria, which he continues to manage as president. Here, the notion of bartender organisation that Oyira envisaged back in 2010 is finally seeing fruition, with the additional bonus of information sharing, member training and general moral support. However, what these bartenders continued to lack was dedicated cocktail bars, where they'd have the backing of their bosses, as well as the opportunity to hone their craft.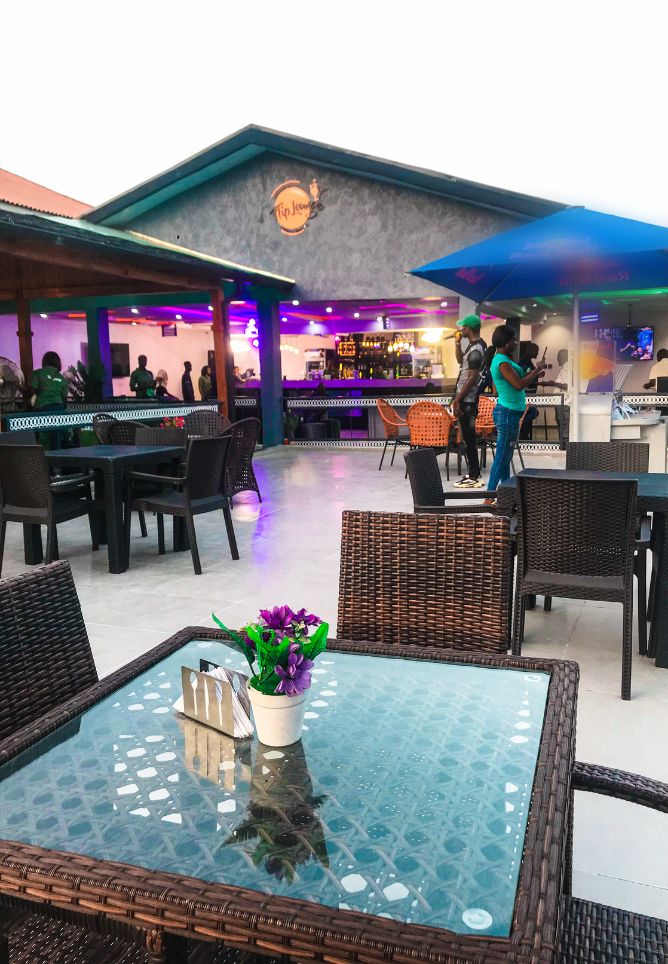 "With most of the bars that are doing cocktails, most of the time it is the bartenders that are experienced; they'll come and do the menu for them and begin to sell cocktails. Maybe two or three, depending on how the customer feels. But there's not really a deliberate intention to bring that cocktail culture into the bar space," Oyira explains.
The first chapter of Flip Lounge was realised the same year, in the form of a one-year lease for a site in Lekki Phase 1, which, alongside Victoria Island and Ikoyi – all within the Lagos Island area – is where most of the fancier bars and restaurants are found. However, renting someone else's property was incompatible with Oyira's long-term goal of a creating a business with longevity, one he could build up over time, and pass down in his family. He needed ownership. Fortunately, he found partners that saw the value of this idea, and were willing to invest in it. So he dissolved the contract, and together they began looking at alternative sites. Once again, Oyira and his partners decided to go against the grain, and locate the bar out in the suburbs.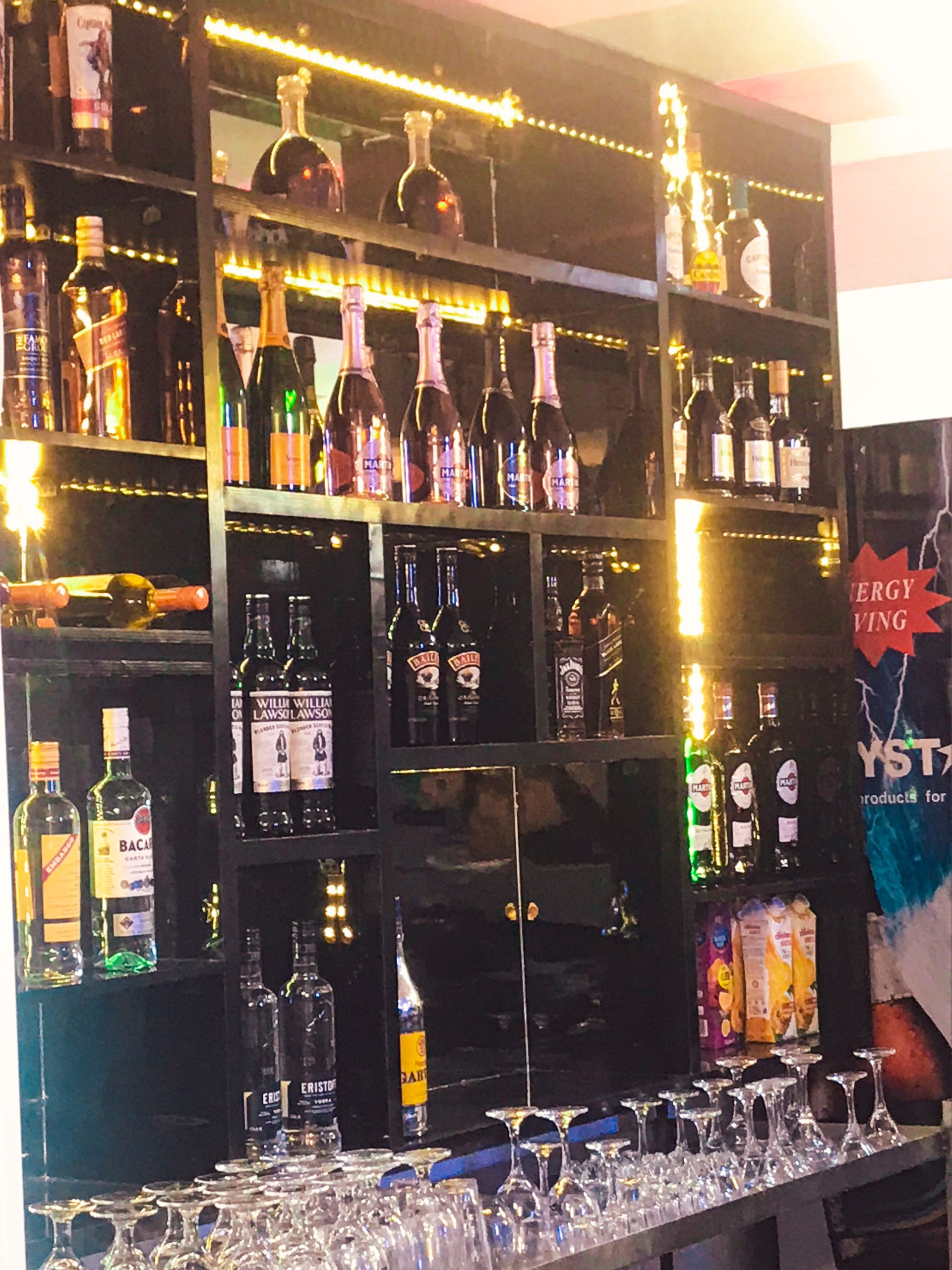 "We had this space, somewhere in Langbasa … Langbasa is in Ajah. So we said to ourselves, 'You know what, we're going to give people premium right here. You don't have to go to Lekki. You don't have to go to Victoria Island.' Because people drive miles to have this premium experience," he explains.
"Now it's a fully-fledged company that's finally came together. We put in resources and then we built it on our own," he beams. True to their vision, the bar offers a quality experience, right in the suburbs. "Flip Lounge is an expression of a luxury lifestyle in a local environment; bringing Lekki to Langbasa. The entire setup explains it all, from the architectural design to the lighting and the operational setting. The idea is to bring luxury style that's affordable – competitive to its counterparts in the highbrow areas of Lekki, Ikoyi and Victoria Island," Oyira expounds. Of course, it took a little while for patrons to understand the idea, and to accept that it could work.
"When we started, people were amazed. Some people came there and said, 'Wow, you've invested so much money, why?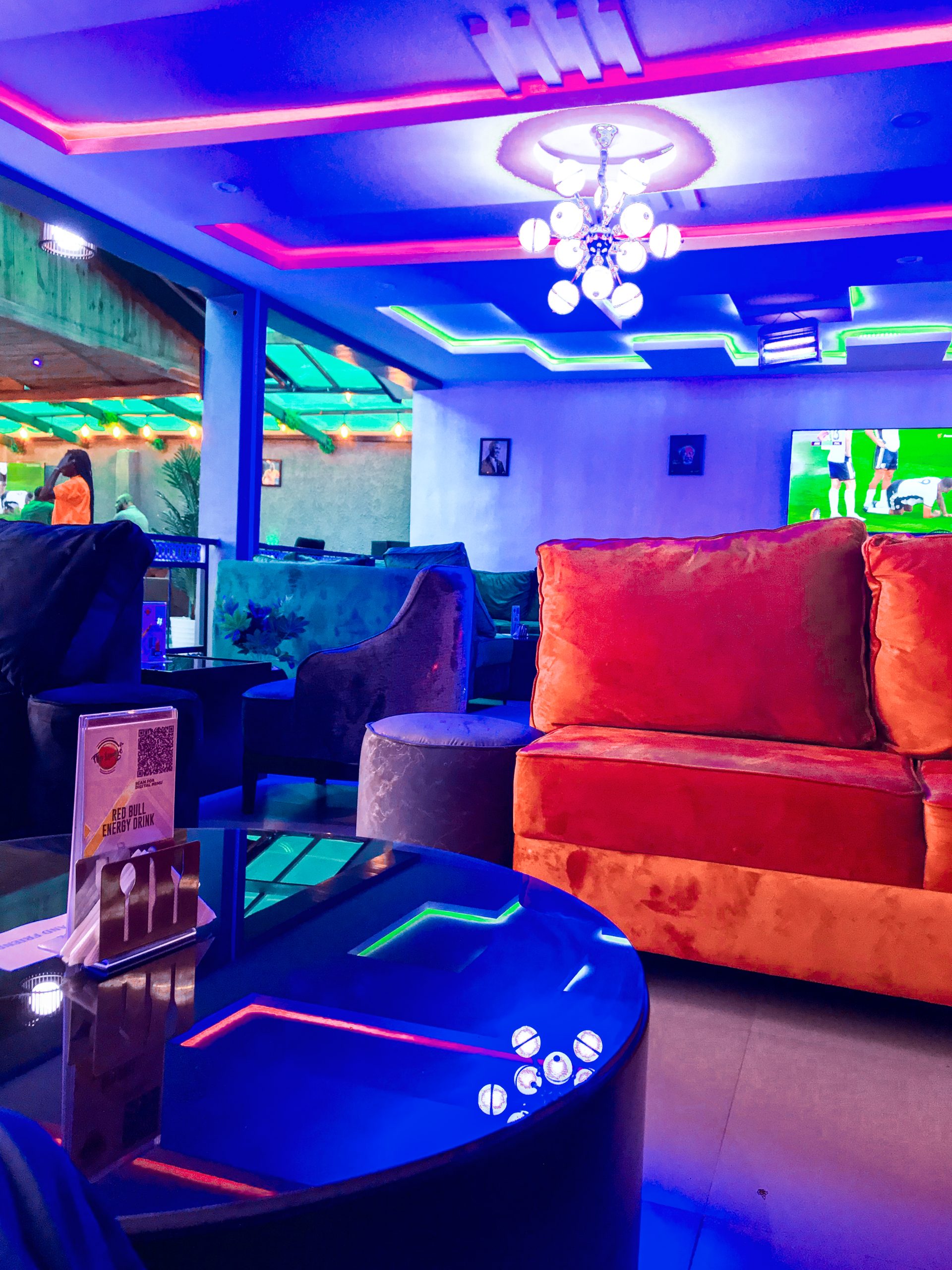 [Others] were scared because of the area. They said, 'This place, are you sure that boys will not come and be violent?' But when they come, they see the ambiance of the place, they just conform into the area and then everybody is calm," he recollects. As a result, Oyira says he has some guests that come every single day, with the place packed from around 5pm.
"I've come to understand that when you set the goals, people follow your principles. People uphold to what you say," he reveals.
To maintain the high standard, Oyira has both developed both cocktail and training programmes. "We have a small lab where make our own in-house syrups and cordials for easy cocktail preparation, and our bartenders are trained on standard measurement technics, taste and smell," he says. For now, they're focusing on fruit-based cocktails, as a gateway towards cocktail appreciation.
"The average palate is for fruity cocktails, because a lot of Nigerians have sweet tooths. Not so many people want to drink something that is sour. So you need to give them something in between. And it's that fruity thing that gives them that balance," Oyira explains.
Their signature cocktail is the Flip Side, which includes gin, cinnamon syrup and orange juice. Others include Coolant (rum, gin, hibiscus juice and orange bitters), Clara (vodka, triple sec, orange juice and blue curaçao) and Heroes (date-infused rum cordial, orange juice and popcorn syrup). Additionally, they offer classics – like Margaritas, Piña Coladas and Sex on the Beach – as well as twists. For food, the specialty at Flip Lounge is fish, grilled directly on the fire – another unusual offering where fish is generally cooked in foil in Nigeria. While Oyira has big plans for Flip Lounge, he sees the bigger picture too.
"This is the first bar in Nigeria that is running some form of cocktail program. We hope Flip Lounge will become a household name in the Nigerian hospitality industry; through our success, other bars will begin to emulate us, and understand cocktails can be affordable, and at the same time profitable. So when people think of us, they see possibilities," he says.
Once the bars buy in to this, it will pave the way for cocktail bartenders to be better valued, too. "Bartender pay will go up," Oyira predicts. "Because you're bringing something to the table. You're not just taking a drink from the fridge and dropping it on the table. There's a skillset that you're bringing. It's your negotiating power."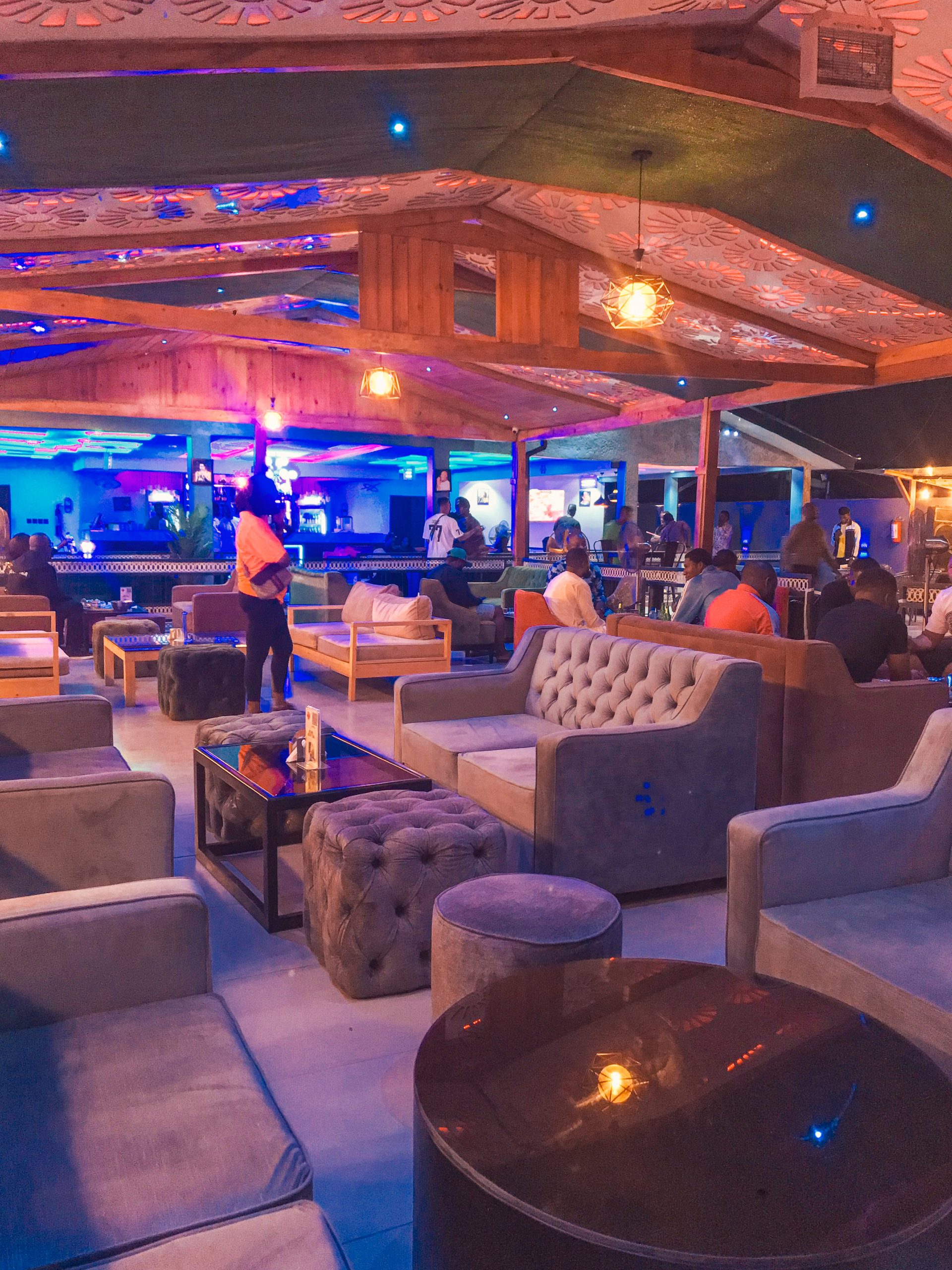 In a developing market like Lagos, where some bars don't serve cocktails at all, the room for growth is staggering. According to Oyira's calculations, in this environment, having a decent cocktail programme can mean an almost instant 40% increase on sales.
"It's going to be a win-win for them, bartender and bar. That's how I look at it. That's why I'm excited about it," he enthuses.
While the industry at large still has issues, including no regular training and a lack of access to the tools and equipment required to level up, Oyira is hopeful about progress.
"The narrative is changing gradually, but we're hoping and we're praying that more can be done," he ends.
———— The views and opinions expressed in this article are those of the author and do not necessarily reflect those of Freepour.