Back to articles
Africa Rising
Recapping some highlights from the African continent in 2022 and what to look forward to and work towards in 2023.

18 January 2023 · 12 min read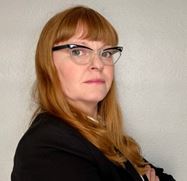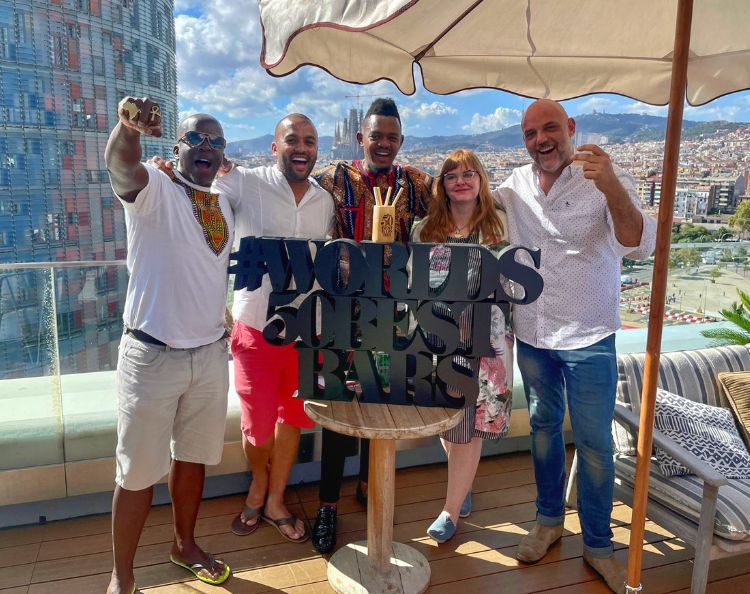 After the debilitating setbacks suffered by the bar industry in 2020 and 2021 on account of the pandemic, it's safe to say we're breathing a collective sigh of relief across the planet to have come out of 2022 relatively unscathed. Moreover, on a regional level, we've not merely survived, but have managed to take some steps towards progressing the African drinks scene. Here are some of the best things that happened for the continent in 2022, from a global point of view, as well as some things to look forward to – and work towards! – in 2023.
Global Bar Awards
From its inception in 2009 until 2021, Africa featured just 12 times in the coveted World's 50 Best Bars lists.
In 2022, however, we had a milestone five bars in the lineup, the most ever for one year, namely Cause Effect Cocktail Kitchen in Cape Town at 53, Hero Bar in Nairobi at 70, Art of Duplicity in Cape Town at 88, The House of Machines in Cape Town at 92 and Sin+Tax in Joburg at 100. This is an excellent achievement for the continent, as well as a good indicator that we're starting to garner more and more international interest. If we stay on this trajectory, we might just be able to re-enter the 1–50 list in 2023 – something that's been eluding us since Asoka placed 50th in 2012. (For interest, our highest ever ranking was for Café Caprice in Cape Town, which placed 27th in 2010.)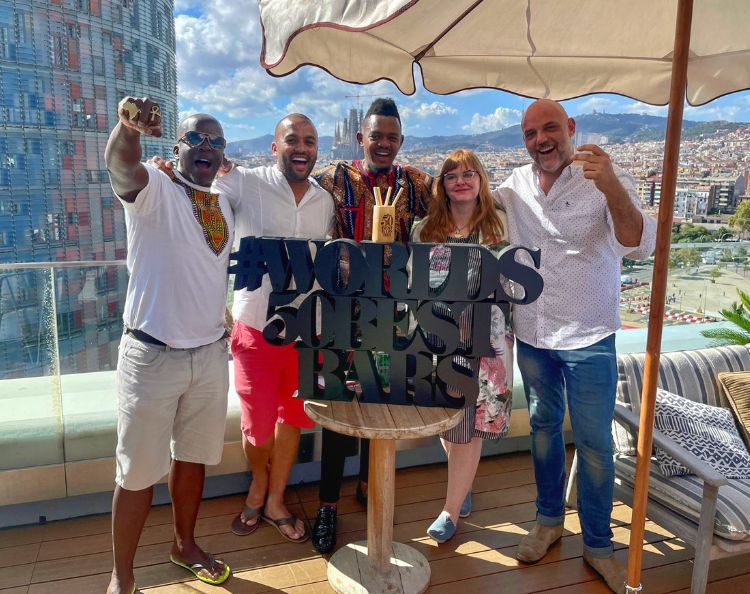 We had similar success with Top 500 Bars, with the same five bars ranking. In this global list, our representation has been consistently increasing, with three placements in the inaugural 2019 list, and four each in 2022 and 2021. Excitingly, we had two firsts for Africa in the Tales of the Cocktail Spirited Awards since its founding in 2007. Here, Cause Effect was counted among the top 10 for the category of Best International Cocktail Bar, while yours truly made top 10 for Best Cocktail and Spirits Writing. With continued hard work, we can hope to see Africa better represented at these industry awards going forward.
Global Individual Awards
The biggest coup for the continent in this area was having two delegates voted among the Bar World 100, a roundup of the 100 most influential global bar figures who are effecting positive change around the world. These were Kurt Schlechter, co-owner of Cause Effect at number 79, and once again the author of this feature at number 52.
Prior to this, Schlechter was the only candidate from Africa to be featured since the launch of the list in 2019, so onwards and upwards!
Cocktail Competitions
With so many cocktail competitions out there, it's tough to do a proper audit, but we can report that Alana Durow – group bar manager of the Marble Group in South Africa, which includes Zioux – ranked top 10 in not one but two global contests. This is especially exciting as Durow is new to the industry, having joined as recently as 2020, which bodes extremely well for her future endeavours.
Competition Judging
Namibian Cassandra Eichhoff, principal of the European Bartender School (EBS) in Cape Town, represented Africa nicely in this department, judging regional and national finals for a spirit brand competition in London, Manila and Dubai. Additionally, David Donde, owner of Art of Duplicity in Cape Town, travelled to London and New York judge the Coffee Masters, a barista competition with a cocktail element. Meanwhile, three Africans were chosen to sit on the judging panel for the Hanna Lee Communications Bartender Travel Scholarship, namely Zimbabwean Keith Motsi, Kenyan Eugene Nyaundi Mangerere and myself, from South Africa.
The 18 global winners of these generous grants will be to be announced in February 2023, and with some luck we'll count some Africans among them.
Scholarships
Speaking of scholarships, three denizens of the continent were awarded bursaries with Women of the Vine & Spirits, a US based organisation that supports the fairer sex in the bar industry. Here, Sophia Mumbi from Kenya and Peace Onwuchekwa from Nigeria were granted Continuing Education Scholarships, while Carolyne Wairimu will have her WSET Level 2 Award in Wines covered. In 2023, I'd like to see many more Africans awarded scholarships; there are several great ones out there, and I implore everyone to do their homework and apply, apply, apply!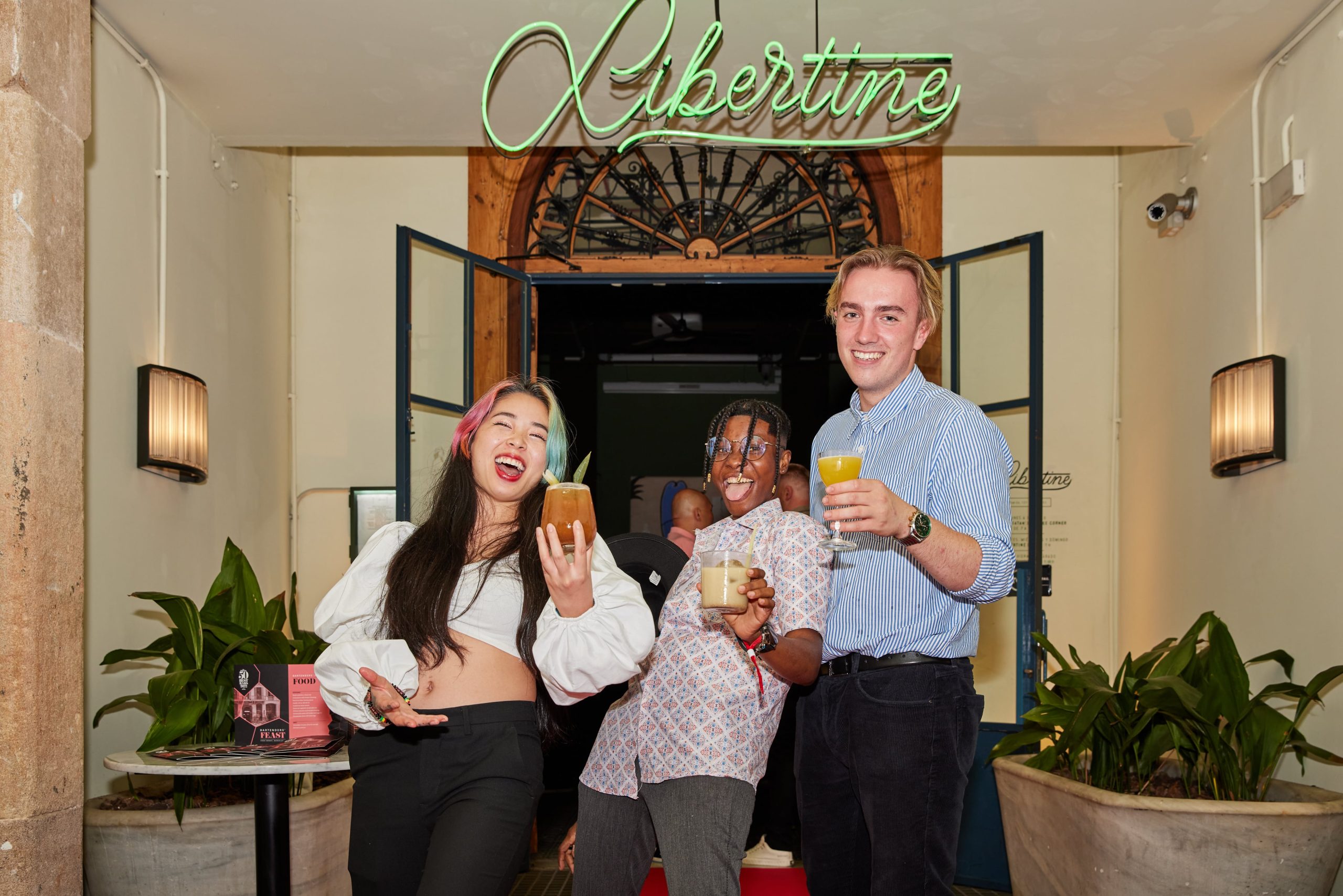 Apprenticeships
A handful of Africans have benefited from the Cocktail Apprenticeship Program since it was implemented at Tales of the Cocktail on 2008. This year, Patience Adjei from Ghana joined as a first-time Red Coat apprentice, while Renson Malesi from Kenya returned as a Grey Coat, both getting the opportunity to learn alongside industry veterans during the event. Seraphine Afladey from Ghana made the final three for the inaugural The Blend scholarship, part of 50 Best. While Afladey missed the chance to apprentice at The Connaught and Katana Kitten, in London and New York, she made a wonderful impression on all she met at the awards ceremony in Barcelona, and we look forward to watching her star rise in 2023.
Global Bar Shows and Shifts
As the world opened up again for bar shows, several motivated individuals jumped at the chance to get involved. Here, Bar Convent Berlin was the most popular choice, a quick survey counting at least six South Africans in attendance, while London Cocktail Week was a close second, with some folks popping over the pond to join the party there too. The events provided the opportunity for some to get behind foreign sticks. These included Sin+Tax co-owners Evert de Jong and Julian Short at The Cocktail Trading Co in London, EBS Cape Town trainer Sabrina Traubner at Sharlie Cheen and Cause Effect bar manager Yorick Faict at Reingold Bar (these latter two in Berlin). While in Barcelona to attend the ceremony for 50 Best, The House of Machines head bartender Charné van Heerden also poured some local serves at Especiarium.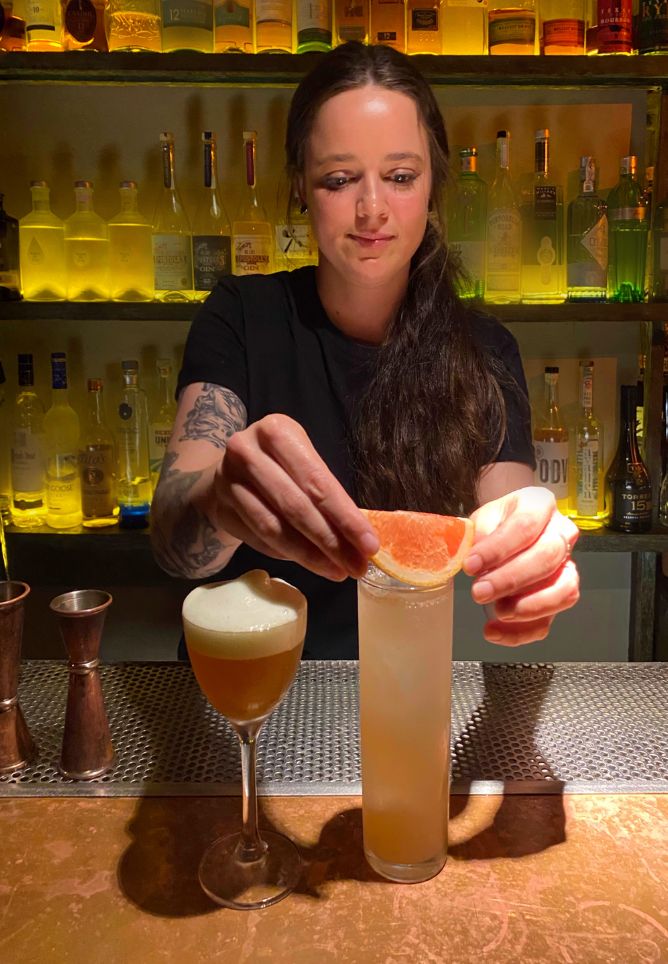 Dubai had some African action too, including Eichhoff at Salmon Guru and De Jong and Short at Ergo.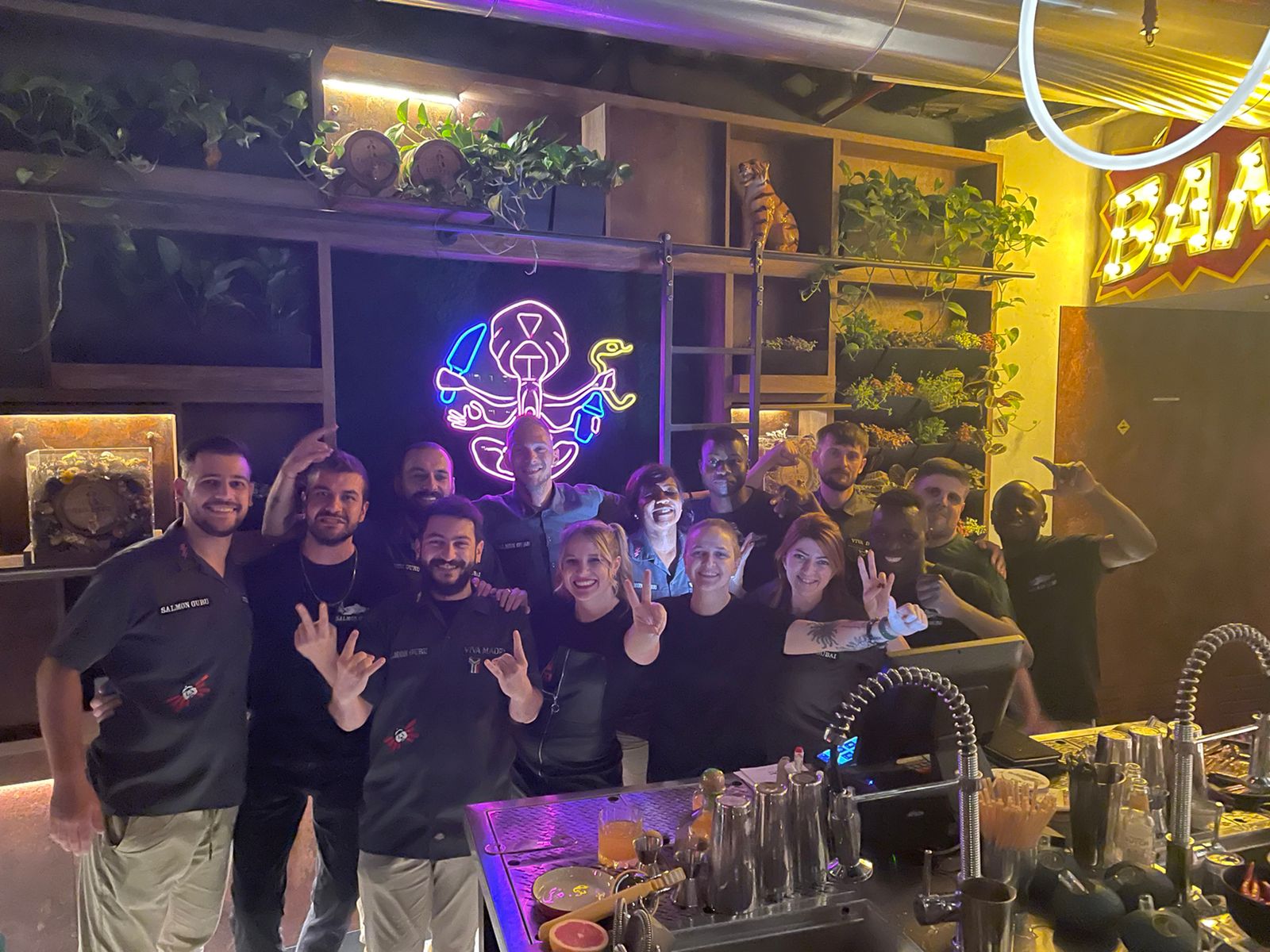 Sadly, as far as we're aware, no one from Africa had the chance to speak at any global events – aside from a small panel I sat on during Athens Cocktail Week – which is certainly something we need to collectively address in 2023.
Hosting Global Bartenders
On the other hand, we did have some international speakers on the continent, which is the next best thing. These included Italian Diego Ferrari, who did low/no ABV masterclasses in Cape Town and Joburg, and Russian Danil Nevsky, who came over from his base in Barcelona to explain some of the ins and outs of the global bar world in Cape Town. While in South Africa, Ferrari and Nevsky both did guest shifts too, at Gigi and Cause Effect, respectively. Additionally, the Cause Effect crew shared the oak with Chi-ho Ta from Dr Rotterdam (in Rotterdam) and Damien Guichard from Wax On in Berlin (who accompanied Nevsky). Back in Jozi, Durow and the team at Zioux had the enormous honour of hosting Maura Milia of The Connaught and Tato Giovannoni of Florería Atlántico for a takeover. The Connaught, of course, was twice named the World's Best Bar (in 2020 and 2021), while Giovannoni was anointed Bartenders' Bartender in 2020, both accolades with the 50s. Not to be outdone, Nairobi did extremely well with bar takeovers too, with Hero hosting Hiroyasu Kayama of Bar Benfiddich in Tokyo, Kelly D'Cruz of The Secret Mermaid in Singapore, and Eric Van Beek and Rodrigo Urraca of The Handshake in Mexico City.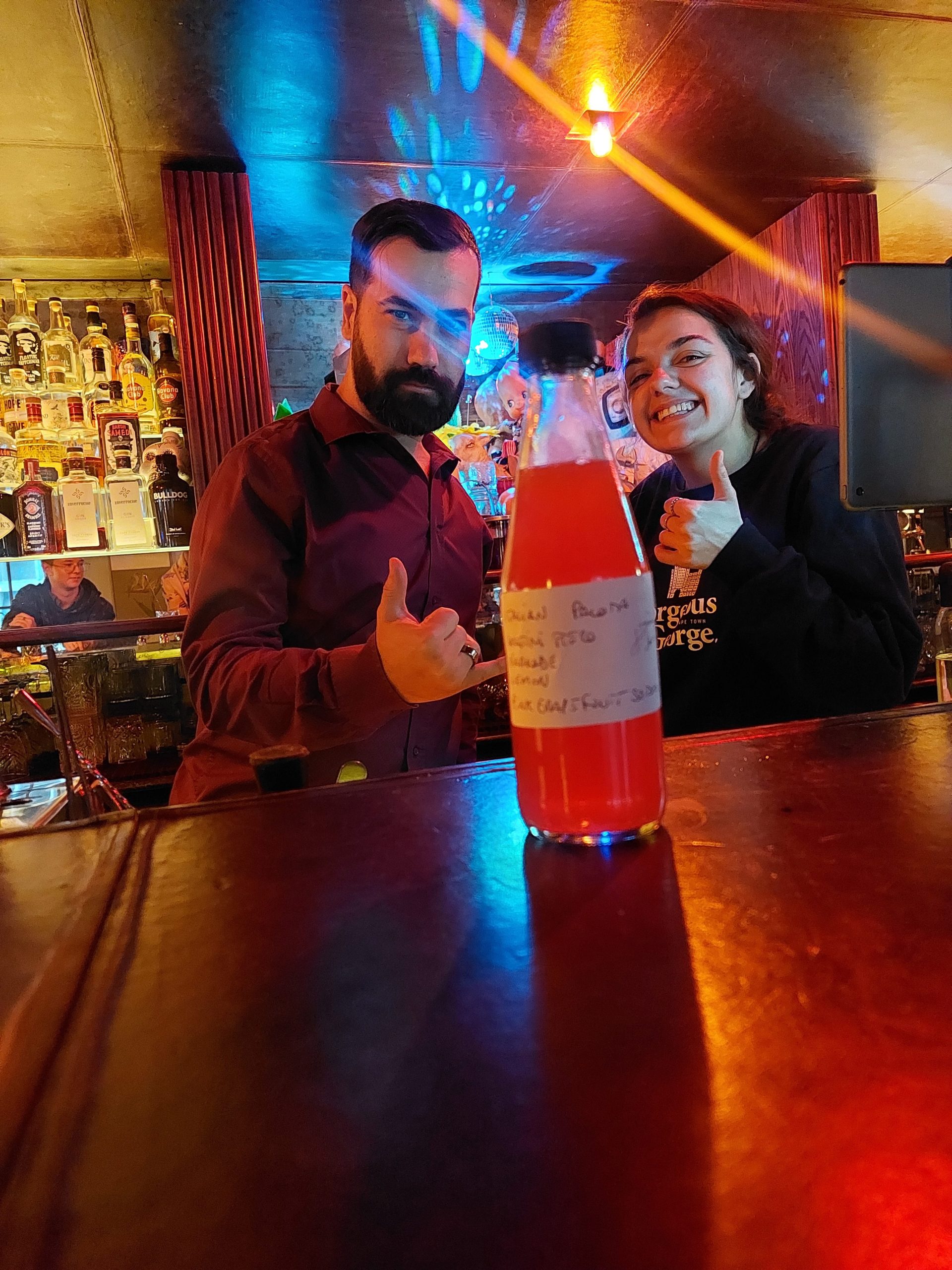 Bar Exchanges
A step up from straightforward hosting, including two-way masterclasses, takeovers and cultural immersion, bar exchanges are what we need to focus on most on 2023. This year, there was just one, but it was a doozy, being with Little Red Door in Paris, currently #5 in 50 Best and named the World's Most Sustainable Bar. Here, Schlechter hosted Timothée Prangé and Barney O'Kane as guests of Cause Effect, showcasing the bar scene, food, flora and landscape of Cape Town in an educational capacity. In turn, Little Red Door will host Cause Effect in March, sharing their ethos and insights in a similar way.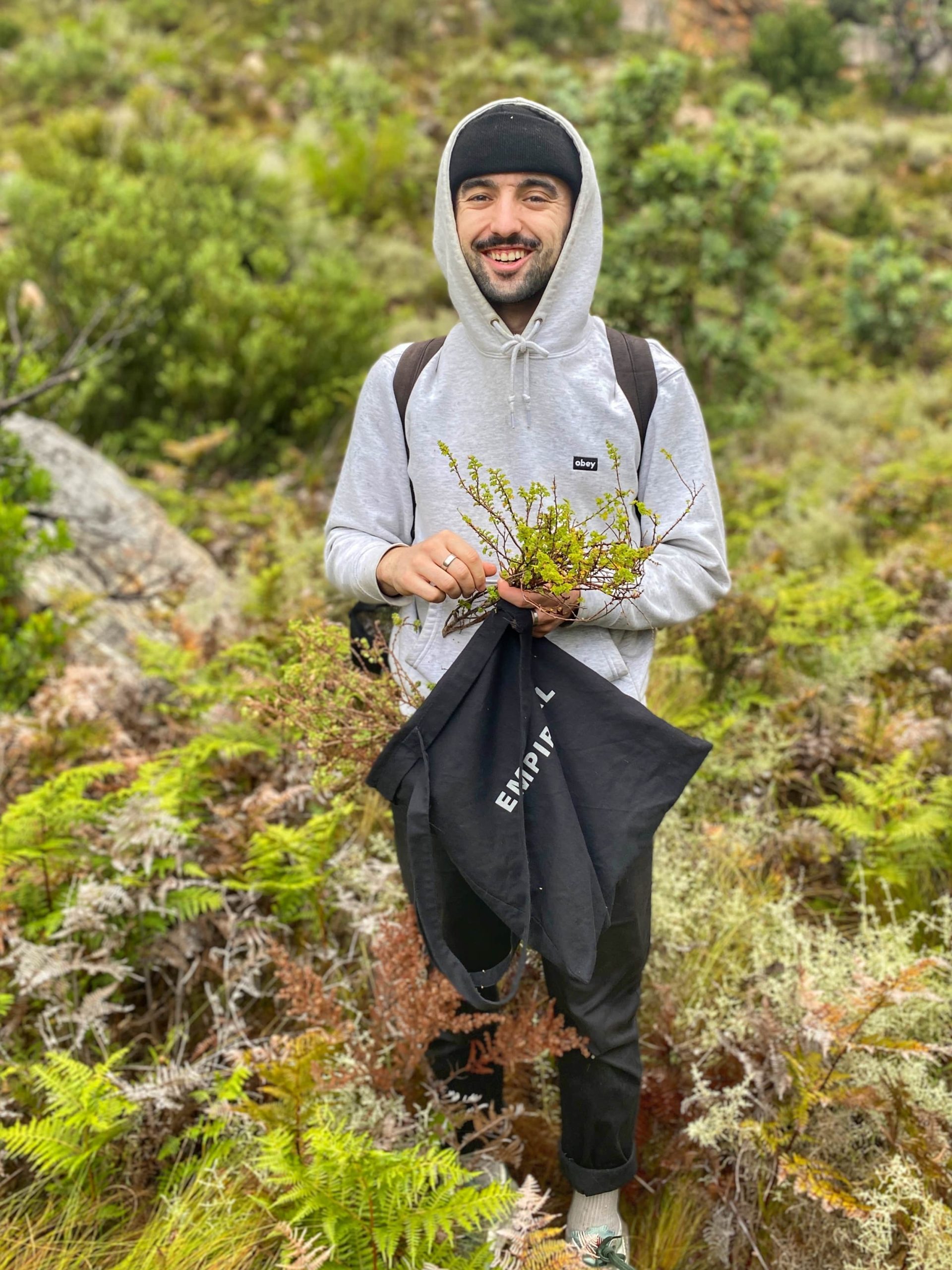 Bar exchanges are set to accelerate in 2023, with Hero going full out, already in discussions with Sidecar (New Delhi), Dante (New York) Baba Au Rum (Athens) and Little Red Door (Paris).
Over in Cape Town, Art of Duplicity is chatting with Nightjar (London) and Maybe Sammy (Sydney), I think. I encourage all African bars to attempt at least one exchange next year, not just with international bars, but among yourselves. Go forth and seek sponsorship!
Cheers!
Phew, that's more or less a wrap for 2022. The continent being as large as it is, there was (literally) a lot of ground to cover, so please feel free to share any oversights in the comments, as well as your hopes and goals for 2023. Thanks for reading, and see you at the bar! ———— The views and opinions expressed in this article are those of the author and do not necessarily reflect those of Freepour.