Back to articles
Sustainable Spain
Bars are looking at sustainability in a myriad of ways: there's no one size fits all if you want to do better by your planet or your workers.

07 November 2022 · 9 min read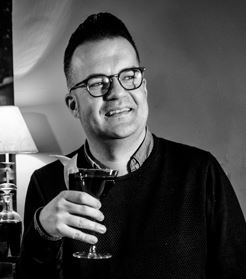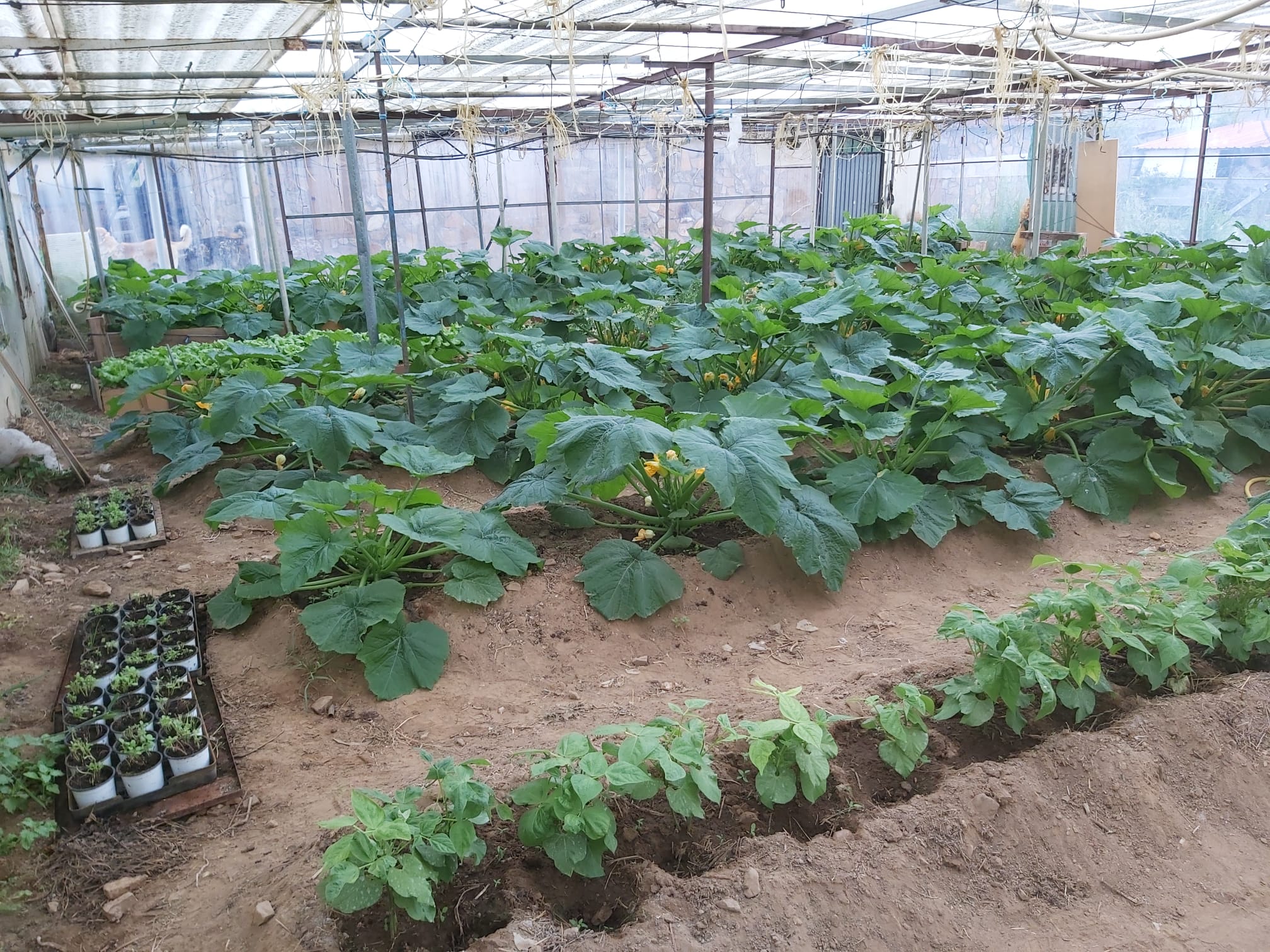 While climate change is a global challenge that needs global solutions, a myriad of local solutions to local problems will also be needed. As a part of the luxury economy, the bar industry is a source of important waste. Growing awareness has seen many operators bring up creative ways of diminishing the impact of their daily work on the environment. Spain has been quite slow to act but is now raising its game, as some industry leaders have told us. The first time the environmental crisis walked into a bar, it complained about plastic straws. It seems like it happened a long time ago and many think the issue has been dealt with, but plastics remain a huge problem. From bottle taps to vacuum bags or fruit cases, the quantity of plastic can be overwhelming. According to Diego Cabrera, owner of Salmon Guru in Madrid, as a bar, there's only so much you can do.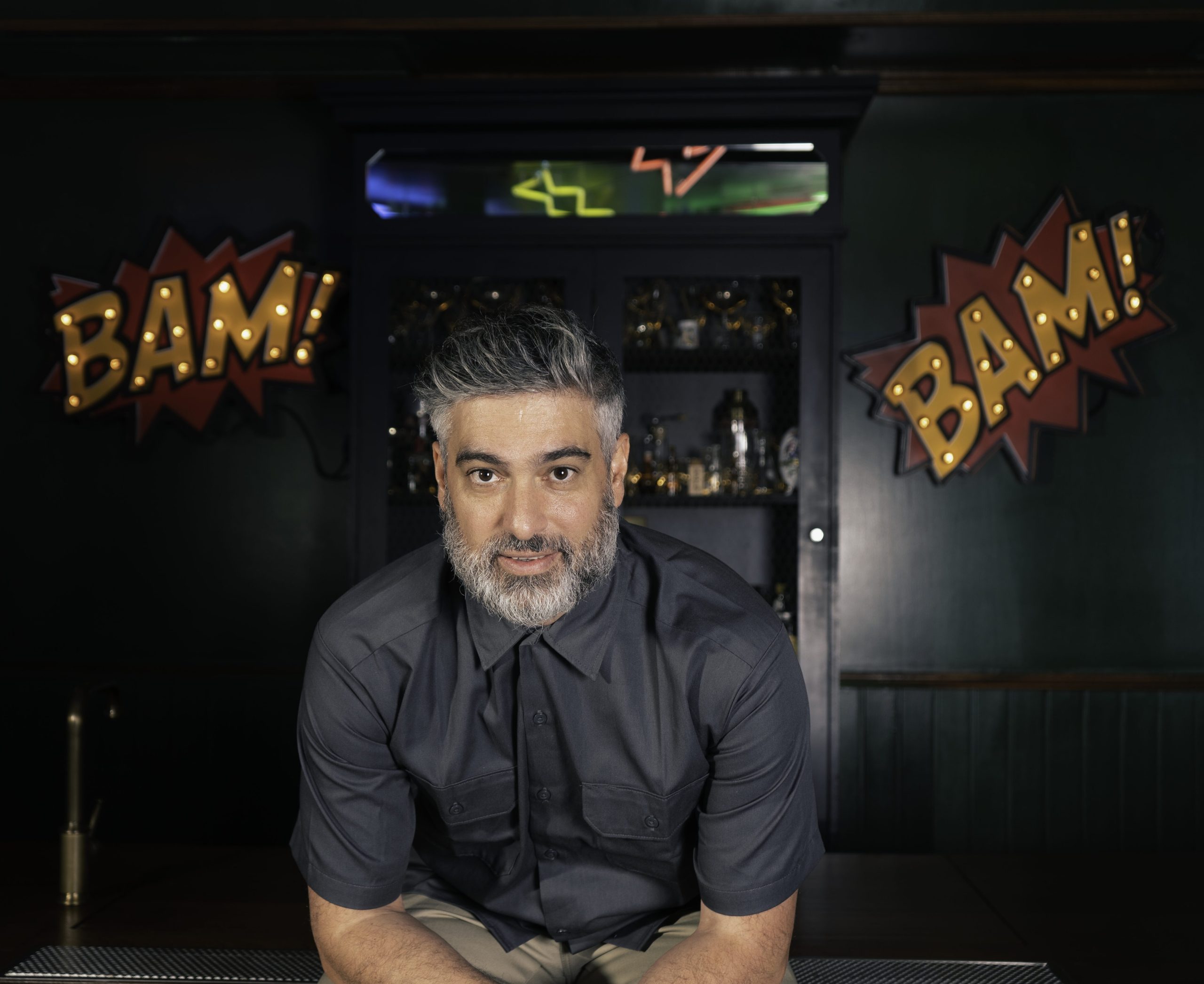 "In Madrid, if your garbage room is small, you're actually not allowed to sort your waste". Incredibly, you can get fined for separating plastic or glass from organic waste… "So you need to put pressure on your providers, for example asking that fruits are brought in returnable containers."
But providers are reluctant: it imposes an extra cost on them and many of their clients don't want the hassle.
"That's when you need to realize how much business you're giving your providers and turn the screw on them" concludes Cabrera, who owns four venues in the Spanish capital."
Even if you're strong enough to make change happen where it seemed impossible, plastic still makes its way into bars. That's why at Paradiso in Barcelona, they partnered up with Plat Institute and Makeat, two start-ups that make food and science meet, to turn waste plastics into bar tools and the organic leftovers from the bar's garnishes into coasters.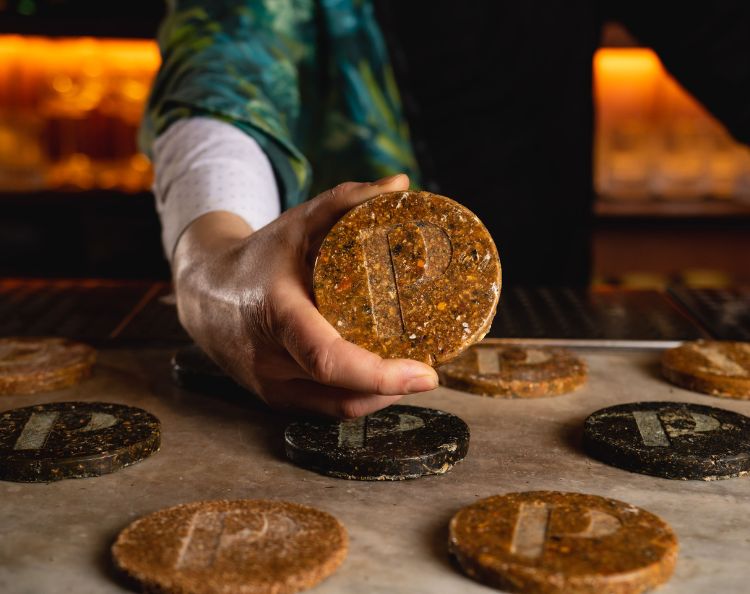 "Our coasters are beautiful, they also make a difference", says co-owner Giacomo Giannotti. Through the recently launched Zero Waste Lab, Giannotti's short-term goal is to make Paradiso a no waste bar. "It's difficult, but with the right mentality and the right people, there's always a way."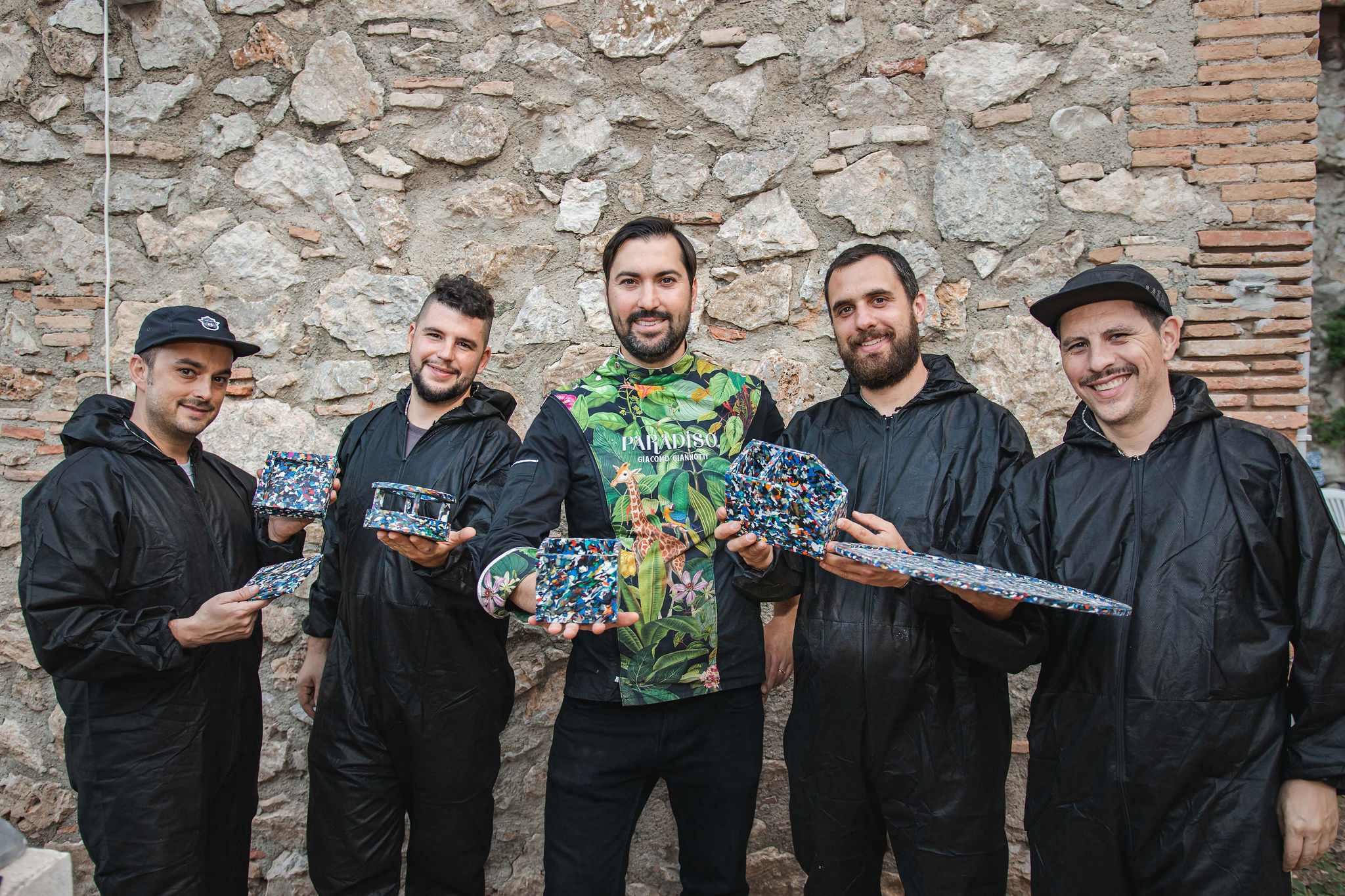 Operators have also started to look beyond waste: supply chains have a huge impact too. Mario Villalón, co-owner with his brother of bar / restaurant Angelita Madrid, has a front seat row for climate change: his family is coming from Zamora, a region in the northeast of Spain that's been devastated by wildfires and suffers from ever-longer drought. Since last year, Angelita eschews exotic produce. Now, 90% of what goes into the cocktails is either (organically) grown by Villalón's parents on their patch of land in Zamora or sourced from neighbours and turned into liquid ingredients in the bar.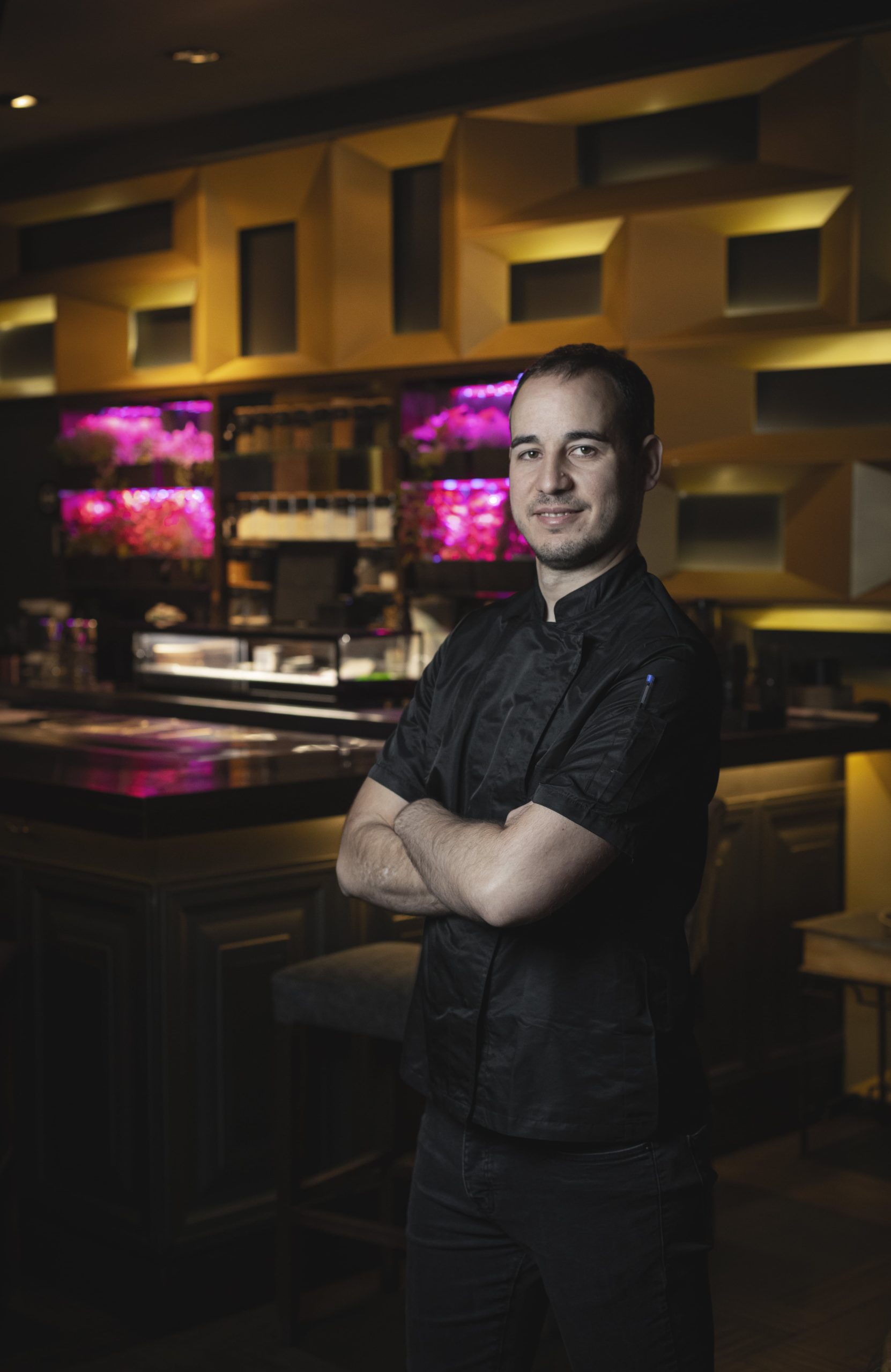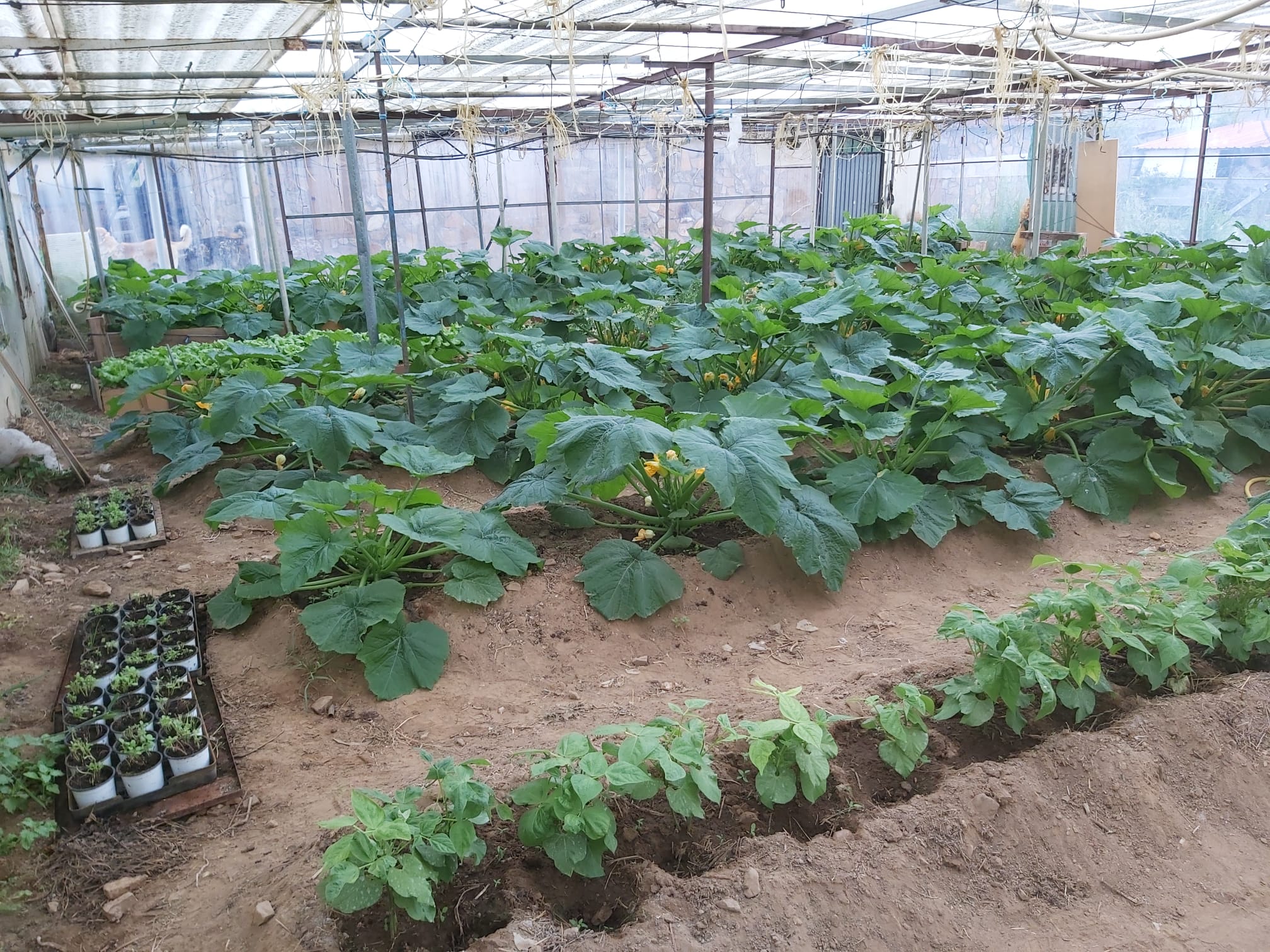 "We're essentially doing what our parents taught us" he argues: waste not and give back what you take. Because this is inevitably an ongoing journey, this year Angelita has looked at energy and water use. No ice whatsoever is now involved in the cocktail making or serving process."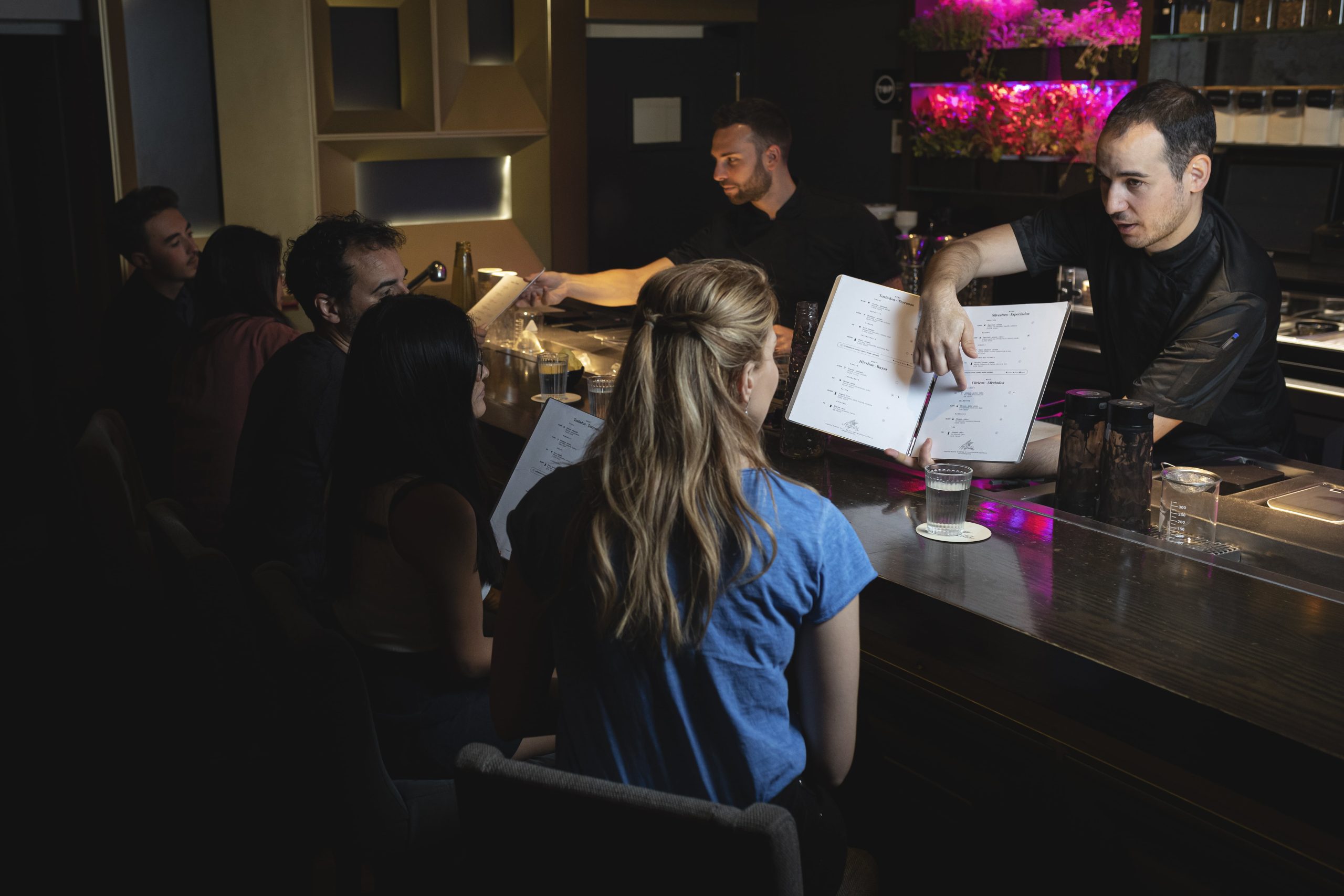 "Spain has a water problem and yet an average cocktail bar routinely uses more than 1500 liters of water a month"  he explains. Using pre-diluted cocktails, the bar's freezers and specially designed glassware that keep iceless drinks… ice-cold, Villalón claims he does not need ice-machines anymore, which allows him not only to save water but also lower energy costs.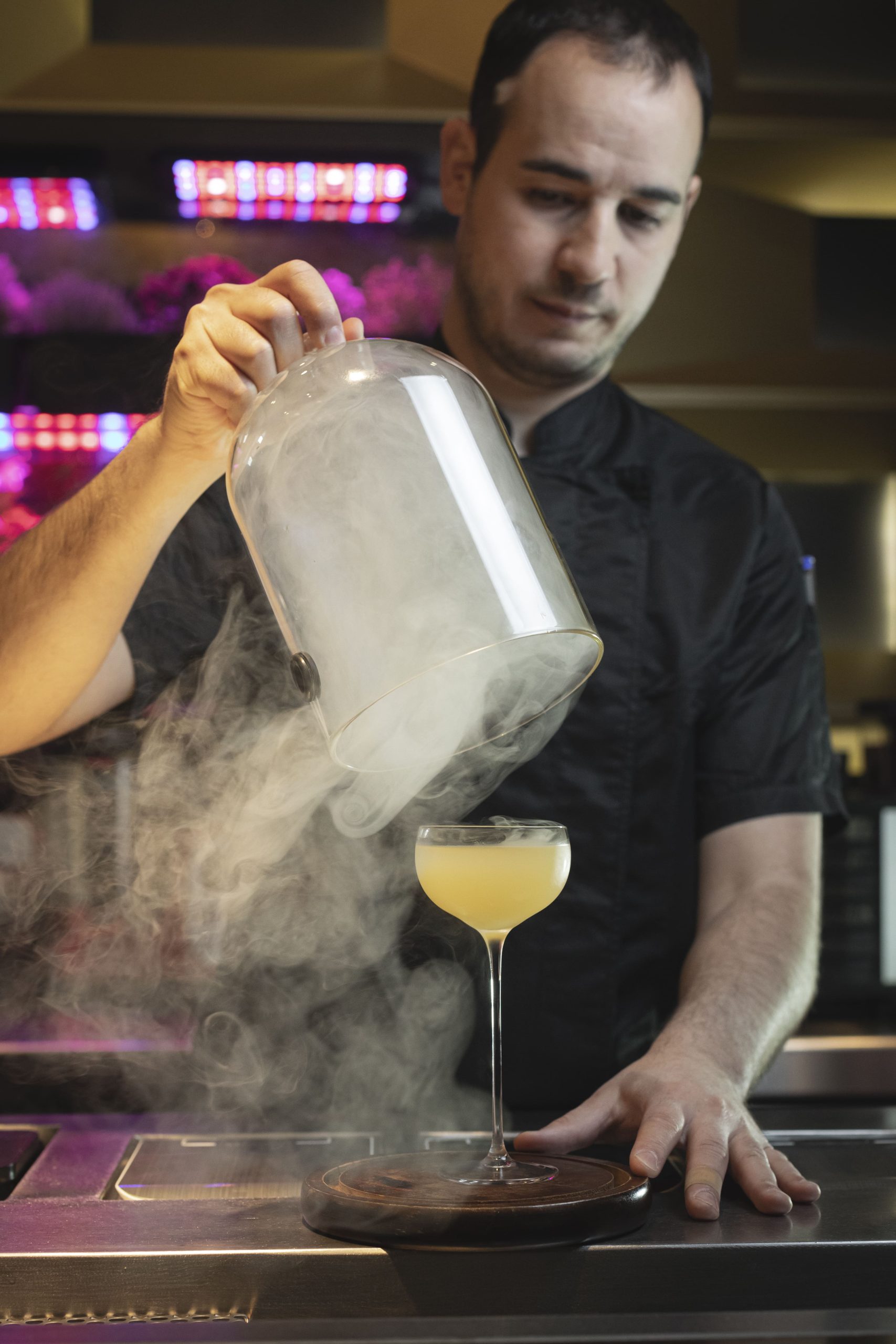 Sustainability is often seen as an extra-cost on businesses. But seen through Villalón's eyes, sustainability is a form of austerity that's not only beneficial to the environment but also to the balance sheet of the bar. Across town at Salmon Guru, Diego Cabrera agrees:
A bar is a business. If we want to diminish our carbon-footprint, we need to make it work economically.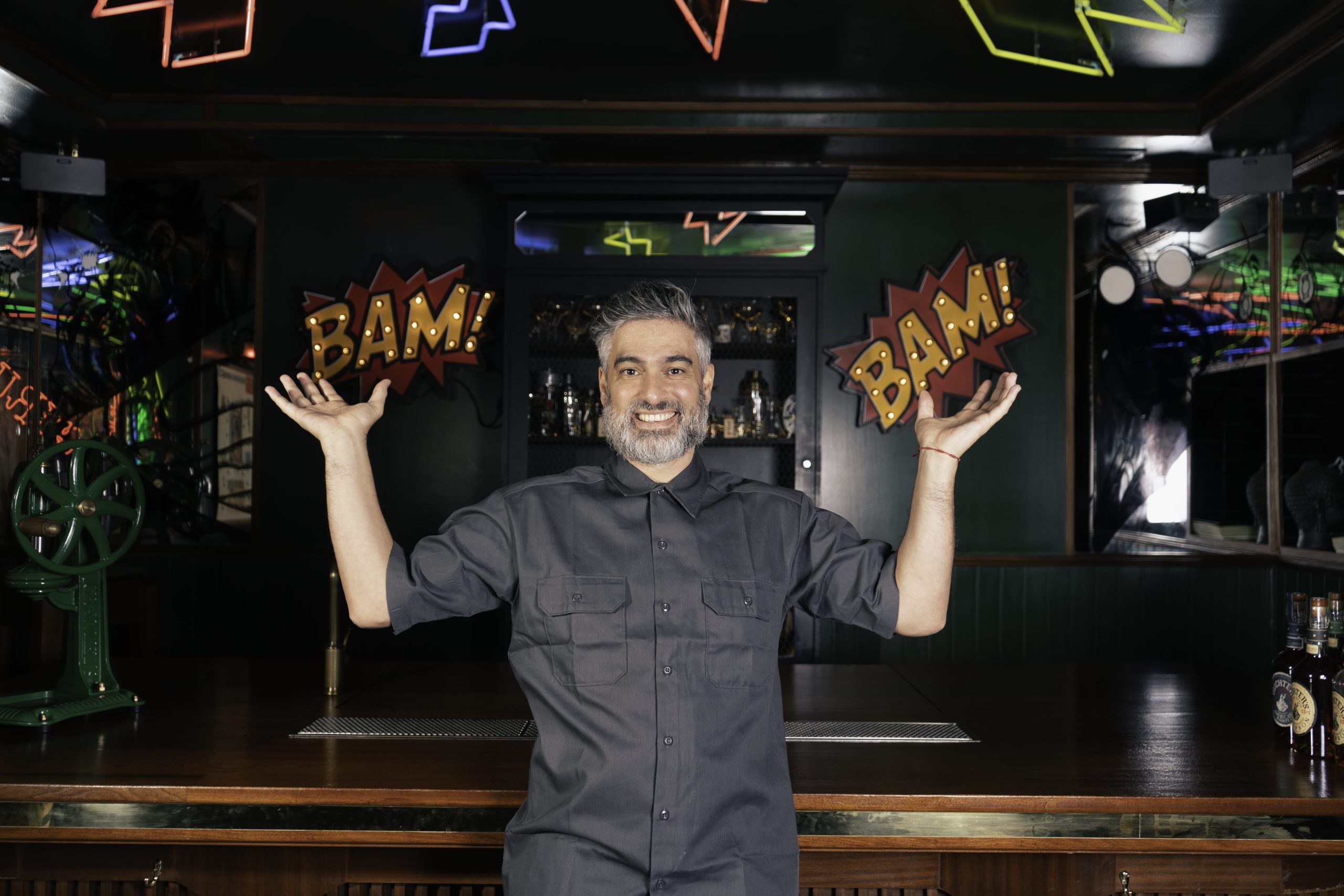 This is one of the reasons that led him to work on a 400 square-meters prep site a 15-minute ride from three of his bars, where he will be able to centralize all purchases —notably spirits, which unfortunately can't be bought in bulk in Spain— gaining in efficiency and transport costs (both economical and environmental). In a show of inter-city companionship, Villalón will also make use of the warehouse once it opens. Another aspect raised by Spanish bar operators is human sustainability. The country's bar industry has often been portrayed as low wages and seasonal, especially in the most touristic areas. Mati Iriarte, co-owner of Chapeau 1987, Ginbo and the recently opened Sala de Personal, is acutely aware of the issue: his bars are based in Palma de Mallorca, one of Europe's favorite summer destinations.
"It's great to talk about how sustainable your lemons are, but if your workers are poorly paid or if they need to work crazy hours to make sure your citrus use is sustainable, is your bar actually sustainable?" he rhetorically asks.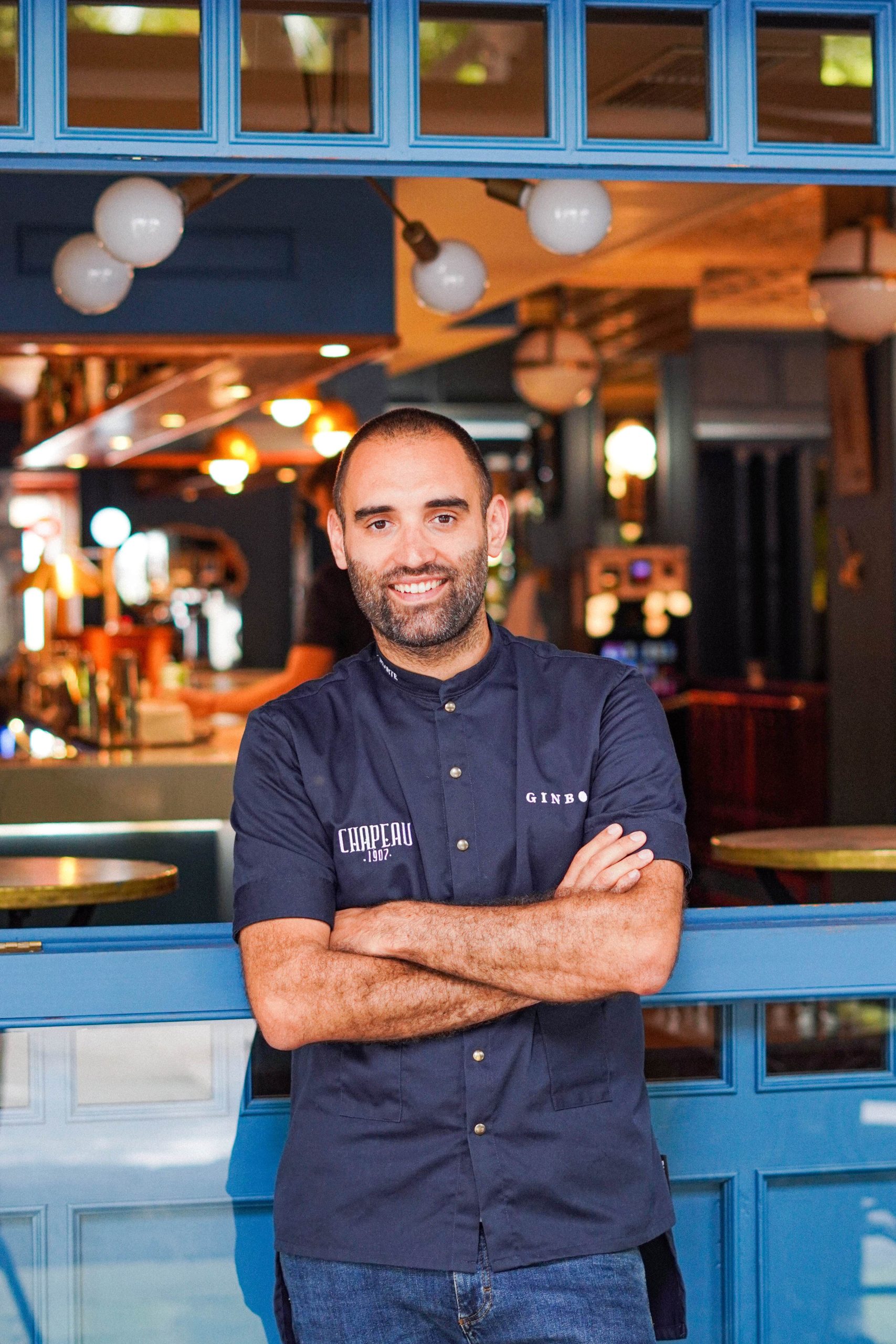 Having known firsthand all the issues faced by a young bartender working in a poorly managed bar, as a business owner, Iriarte pays above average and on time.
We also make sure our employees have time for personal growth, they have holidays spread out throughout the years and two and a half days off every week. We need to put the well-being of our staff above everything else.
Attentive readers may have noticed that all our interlocutors are males. Can a bar industry be sustainable forgetting about 50% of the population? The Spanish bar industry has grown increasingly diverse. Most nights at Salmon Guru, you'll see more female than male bartenders, something that would have been unthinkable only a couple of years ago. But it's true that relatively few females reach leadership positions (except at brand level).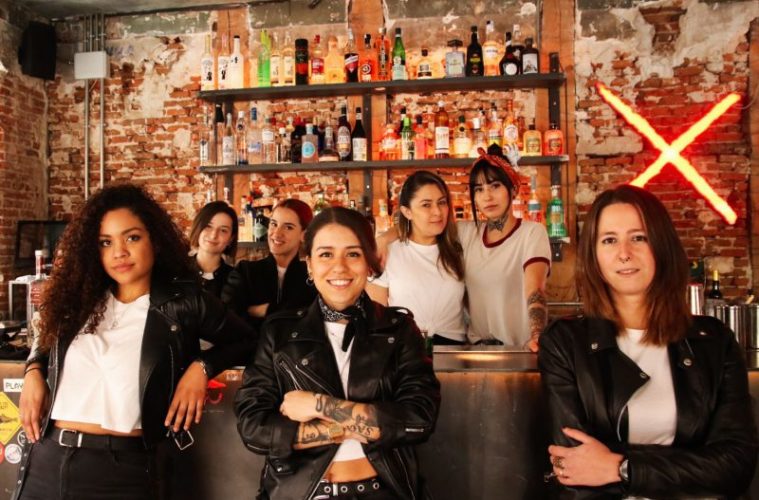 This is something that Ginevra Castagnoli realized after a short stint at Artesian. In London, it is more common to find women in high visibility positions. This led her to found Ellas Empowerment, an organization that aims to gather women working in bars, providing mentorship and a path to career growth. Hopefully, next time you read a Spanish sustainability round-up, places such as Angelita, Salmon Guru or Paradiso will have inspired operators to care more for the environment, and people such as Iriarte and Castagnoli will have transformed this industry into one where a more diverse cast of people find well-being and a (sustainable) future. Some of the quotes used in this article were recorded at a sustainability roundtable moderated by the author at Festival Atlantico this summer. ———— The views and opinions expressed in this article are those of the author and do not necessarily reflect those of Freepour.