Back to articles
The Scoop on Today's Bar Tools
Jim Meehan talks with 3 icons in the industry about developing bar tools for today's bartender.

23 September 2022 · 8 min read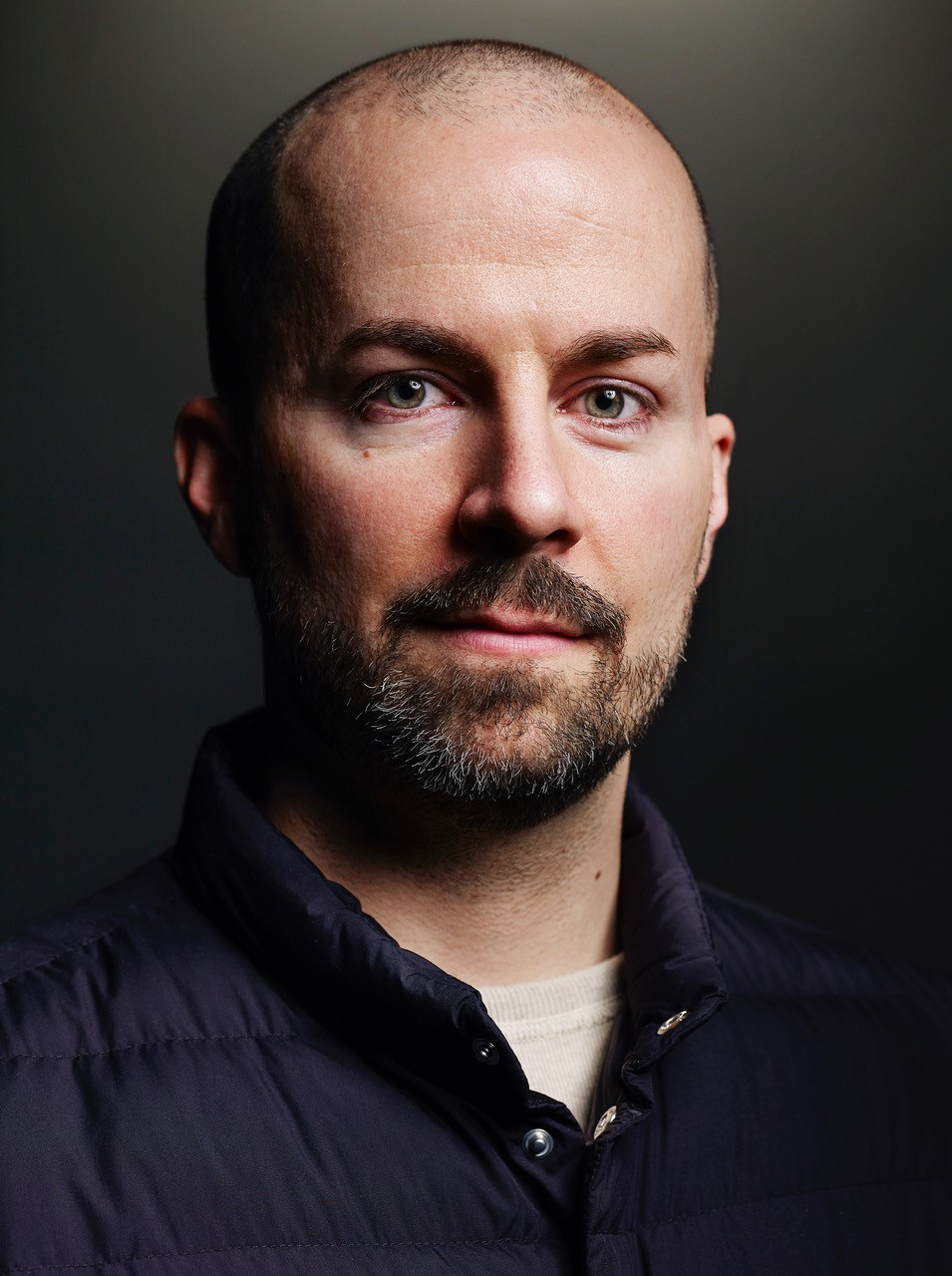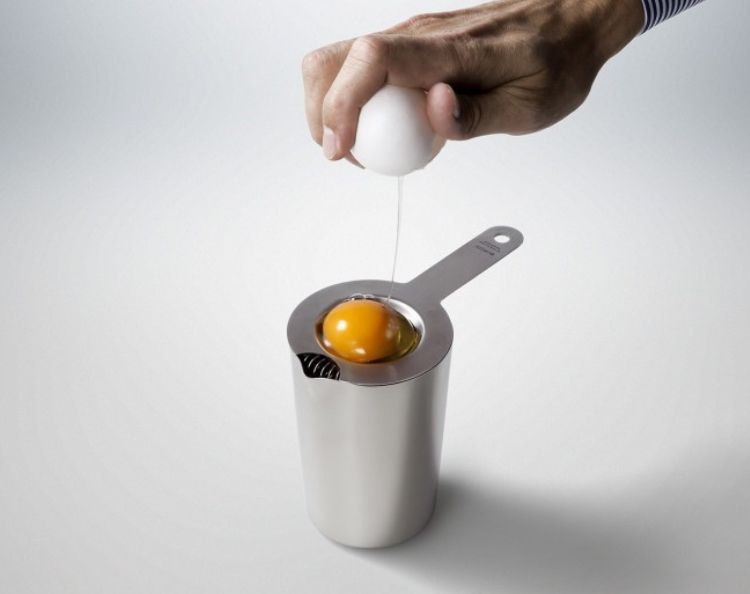 When I began bartending in the 1990's, the red tipped bar spoon- now better known as a satirical craft cocktail world handle on Instagram- was the only spoon you'd typically find behind an American bar, where it was used to scoop olives or neon red cherries out of jar, rather than to stir a cocktail.  It's unwieldy heft, unpolished threading, and plate-like bowl made scooping- instead of stirring- it's ideal function. Most of the equipment purchased for the opening of the first craft cocktail bar I worked at back  in 2005 were sourced from APS Supply in Germany.  The effort and expense Audrey Saunders dedicated to stock her bar were one of many clues that the beverage program she was outfitting to introduce to New York City would be different than the ones I'd worked in before. This was the first time I felt like a craftsperson in my chosen trade.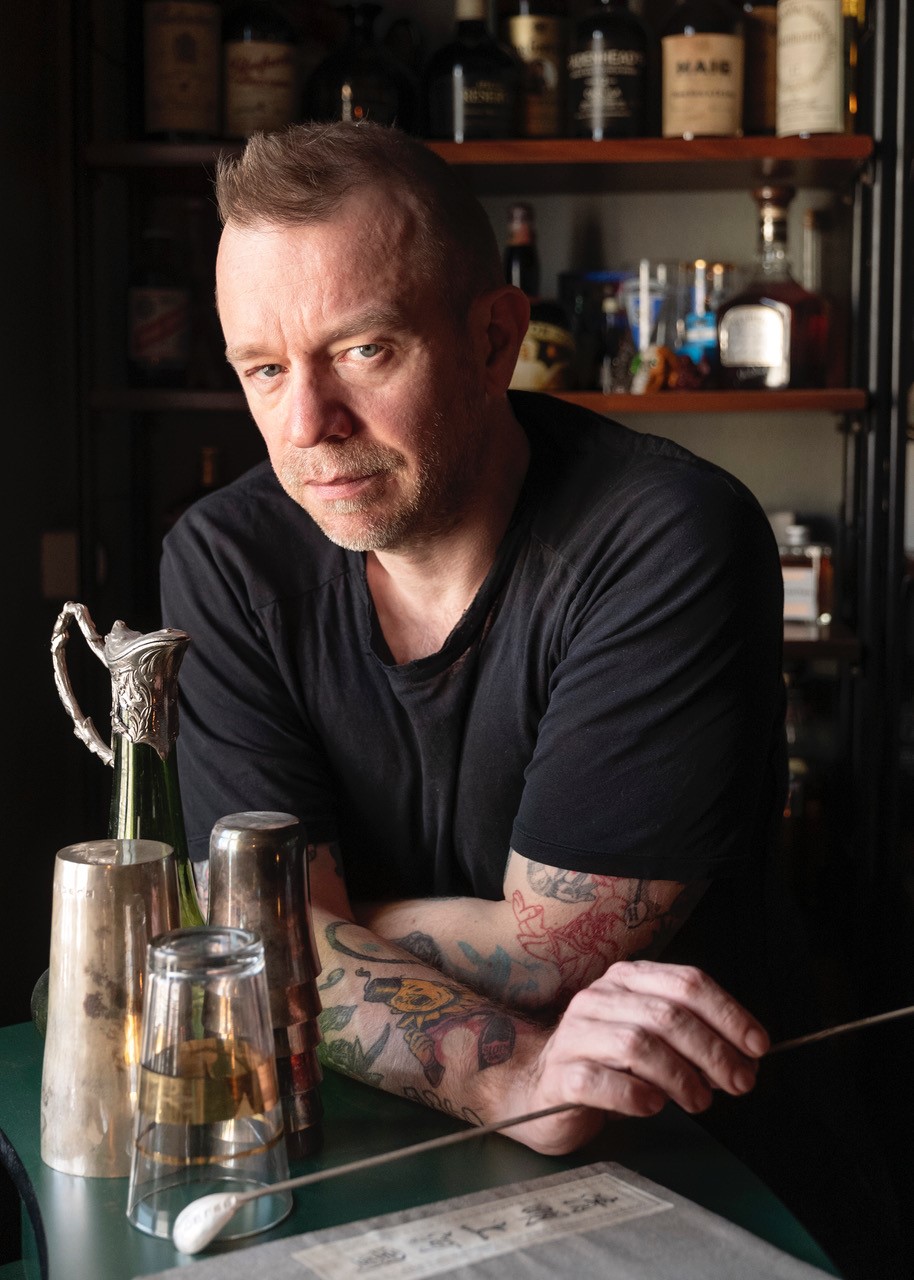 Munich based operator and author of Cocktails and Home Bar Klaus St. Rainer remembers these years well. While translating Jerry Thomas's Bartender's Guide into German, he discovered that Thomas and his brother made their own bar tools from solid silver and gold. This inspired he and silversmith Klaus Lohmeyer- a friend and fellow bartender- to design and fabricate gold plated Boston shakers from solid silver, drinking cups and a "magic" barspoon over the last fifteen years.  Having sold through nearly all of their stock, he confides
"it was never meant to be a business; I wanted to create something that lasts longer than a drink."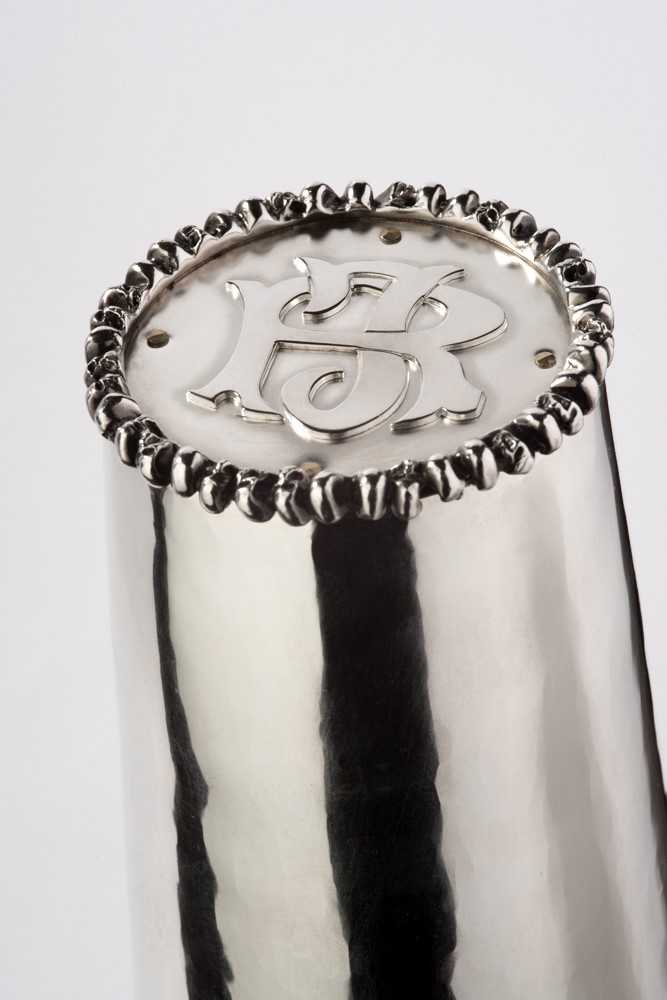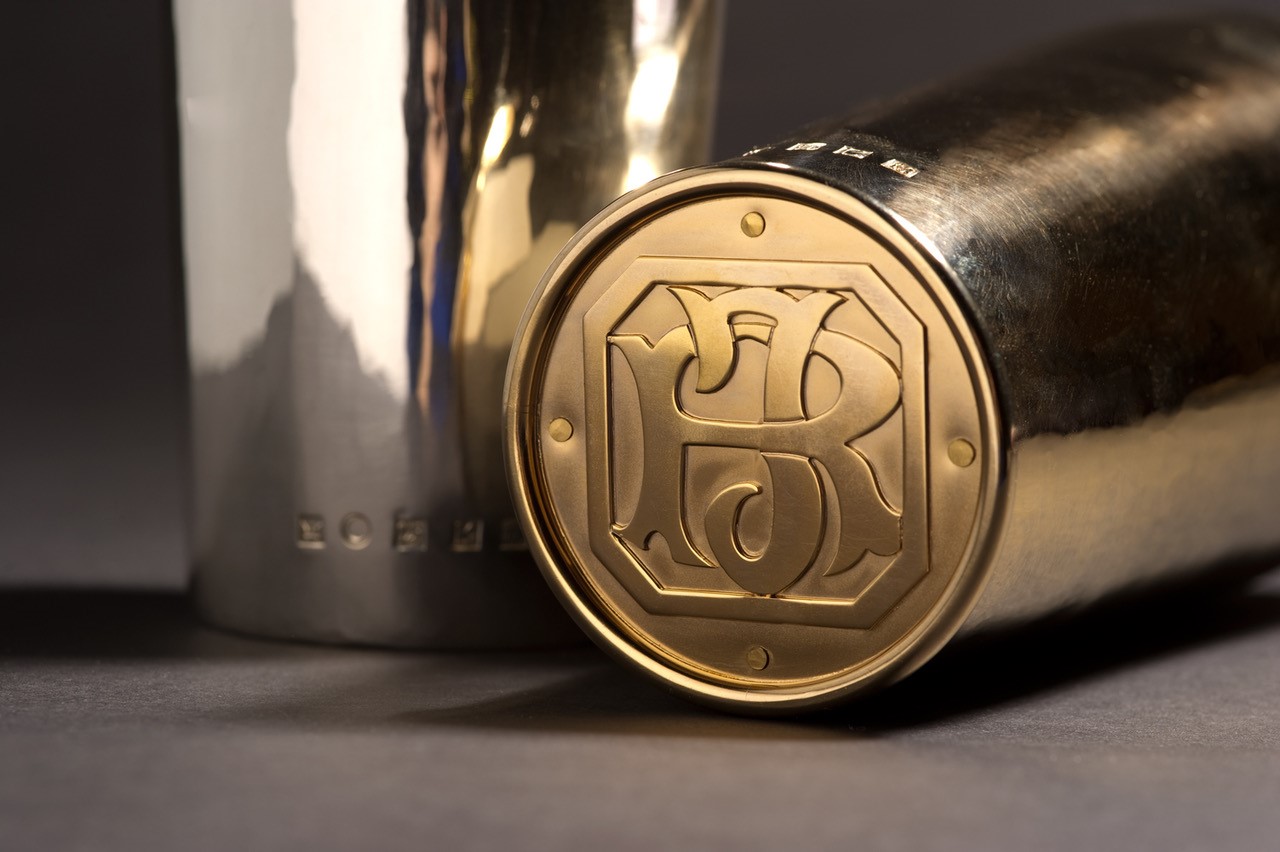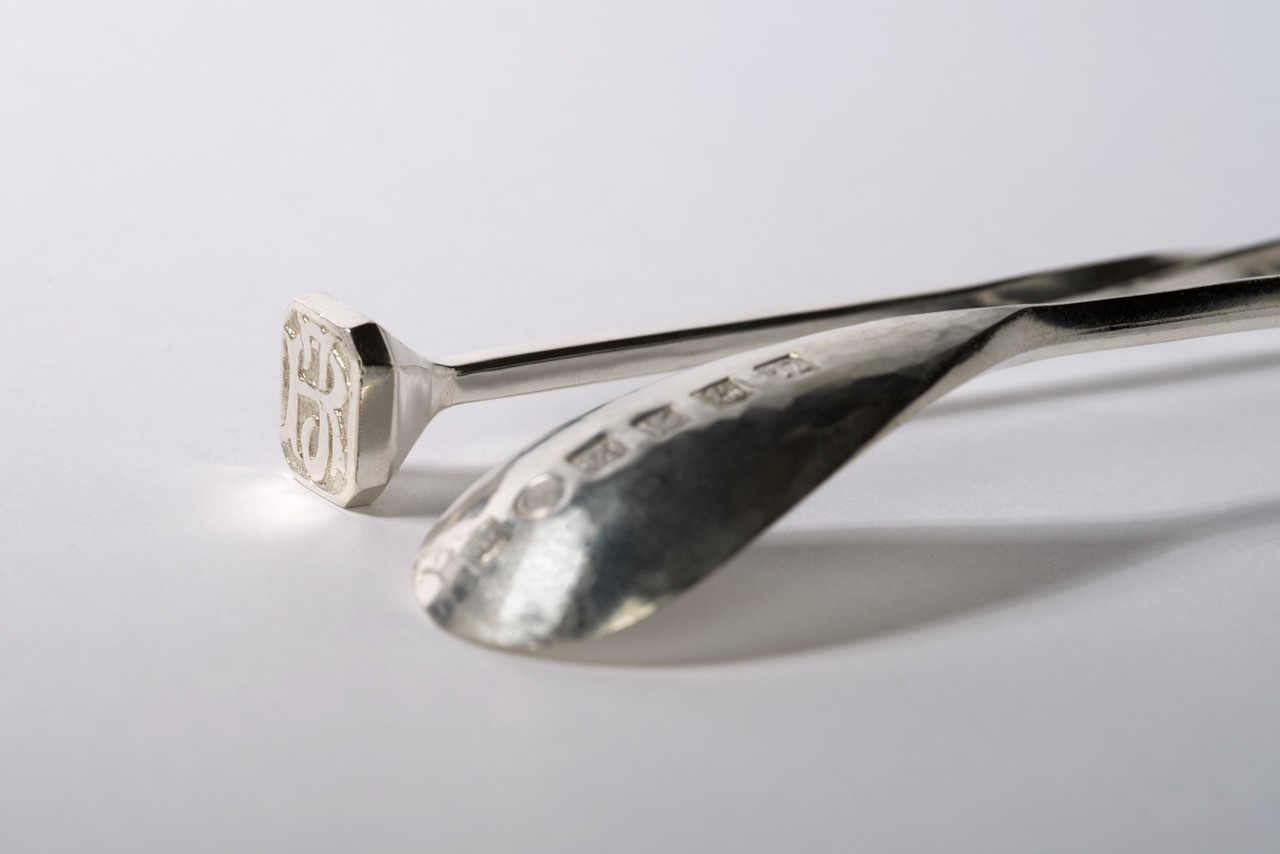 London bartender Erik Lorincz travelled to Japan many times during these years and discovered the quality of their tools.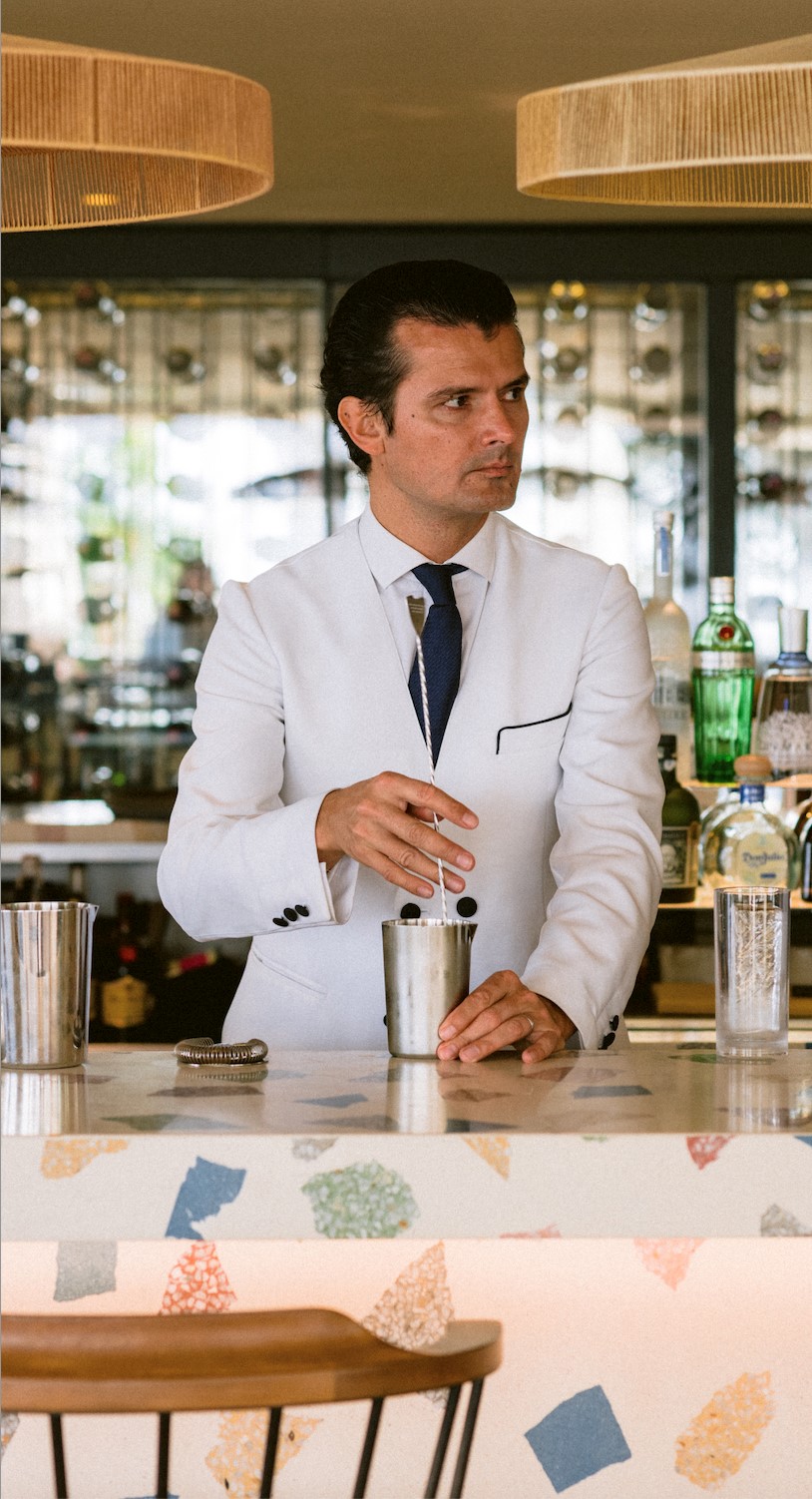 "One night in Osaka, I was introduced to a 3rd generation stainless steel manufacturer named Tetsuya Yokohama, and we exchanged some great ideas."
Two years of emails and Skype calls lead to the introduction of Birdy, his line of signature bar tools that began with a 3 piece shaker and now includes a mixing tin, spoons, a strainer with an egg separator, a jigger, a Boston shaker and a new tool to be launched later this year.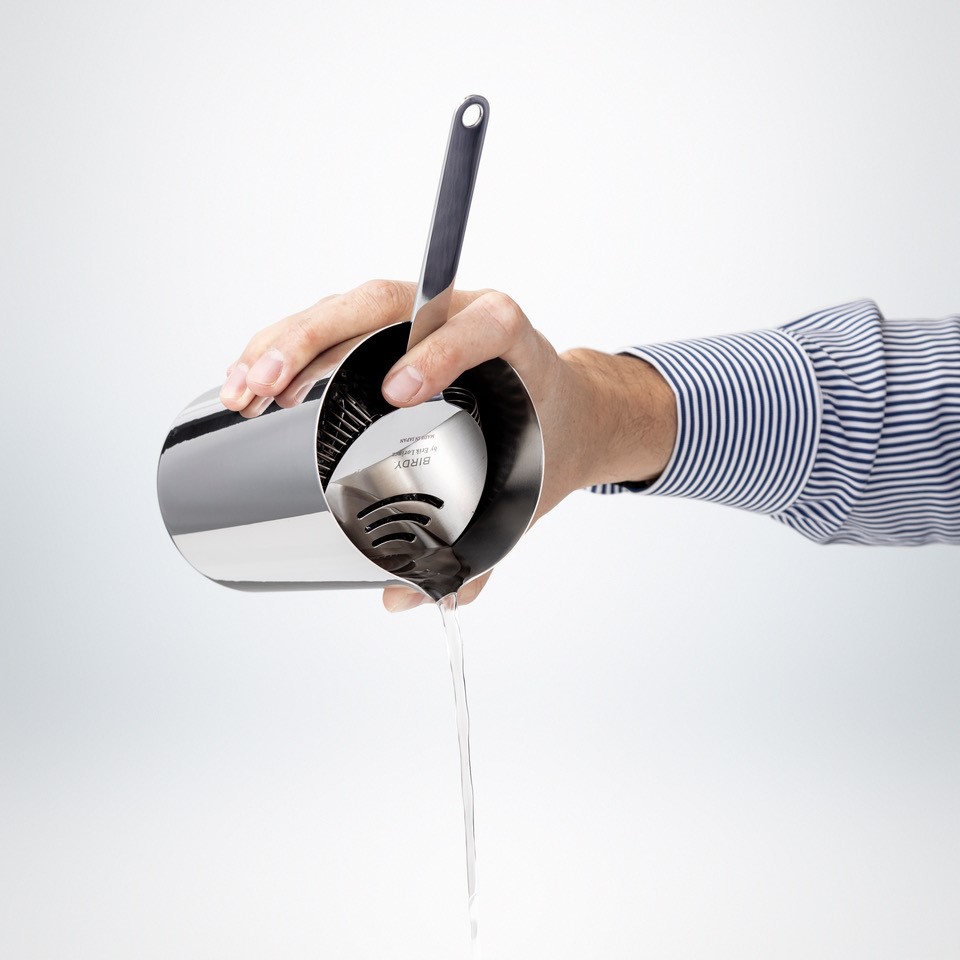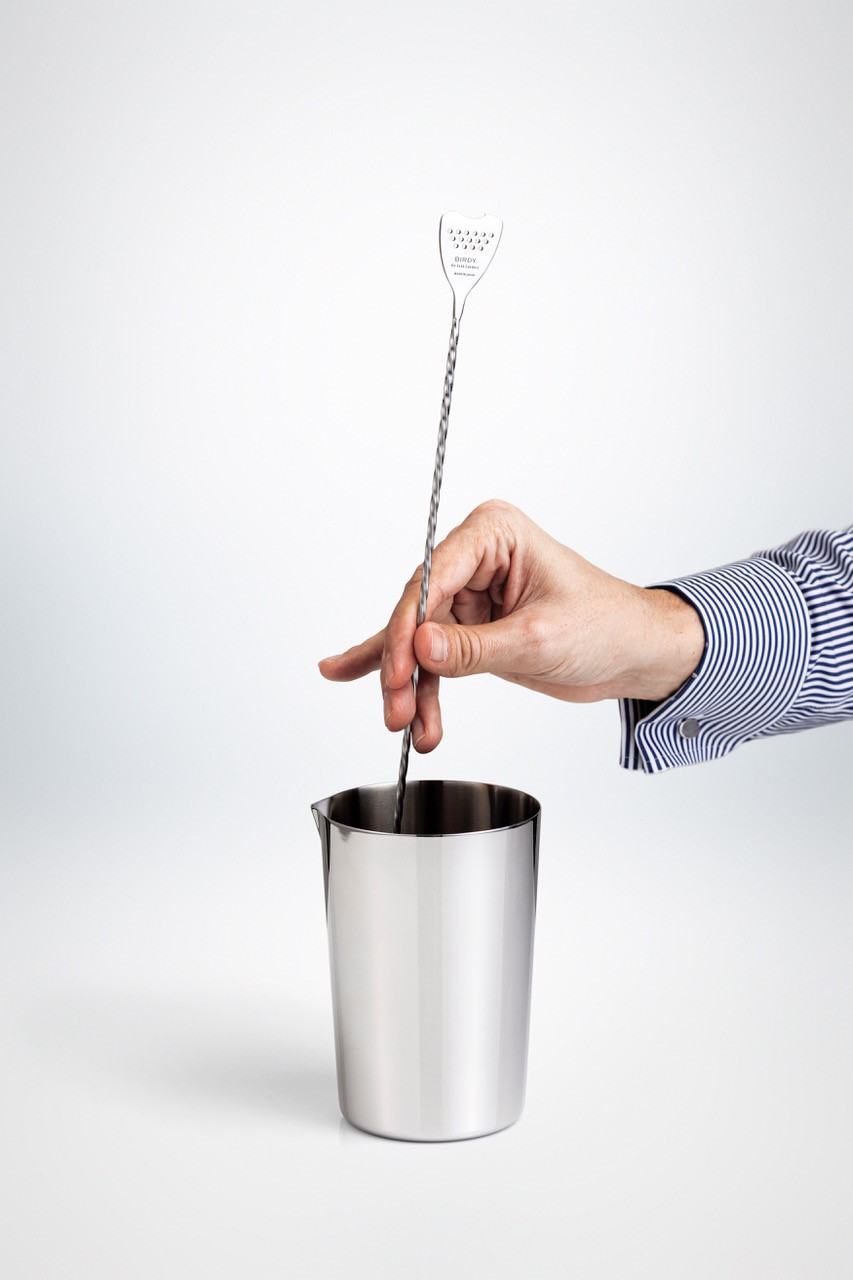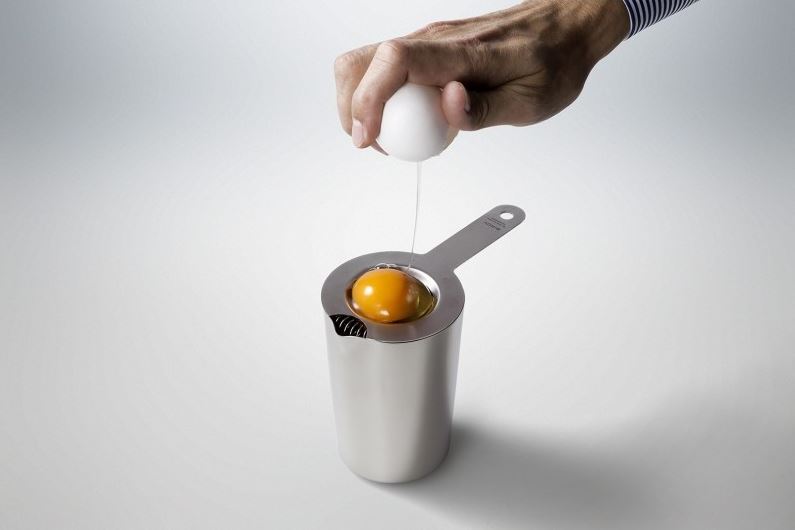 Dave Arnold was the Director of Culinary Technology at the French Culinary Institute before he poured his findings into Liquid Intelligence and opened a couple of legendary bars featuring modernist techniques like chilling drinks with liquid nitrogen and heating them with a custom fabricated red-hot poker.  Instead of developing his own version of existing tools, he's invested time and resources into bringing a food grade centrifuge for clarifying liquids (the Spinzall) to market along with a rubberized "Cocktail Cube" for aerating drinks without using large chunks of ice.
When I asked Arnold what he thought about the state of bar tools today, he told me that
"most new designs are either bad or irrelevant. One of the reasons for this is most designers don't have a real handle on the end use of their products. How would a non-bartender know how to design something for bartenders? One way is blind luck –this happens. Another way is for a product to develop over the course of years, where tool producers, though not bartenders themselves, can see how their products are used and misused."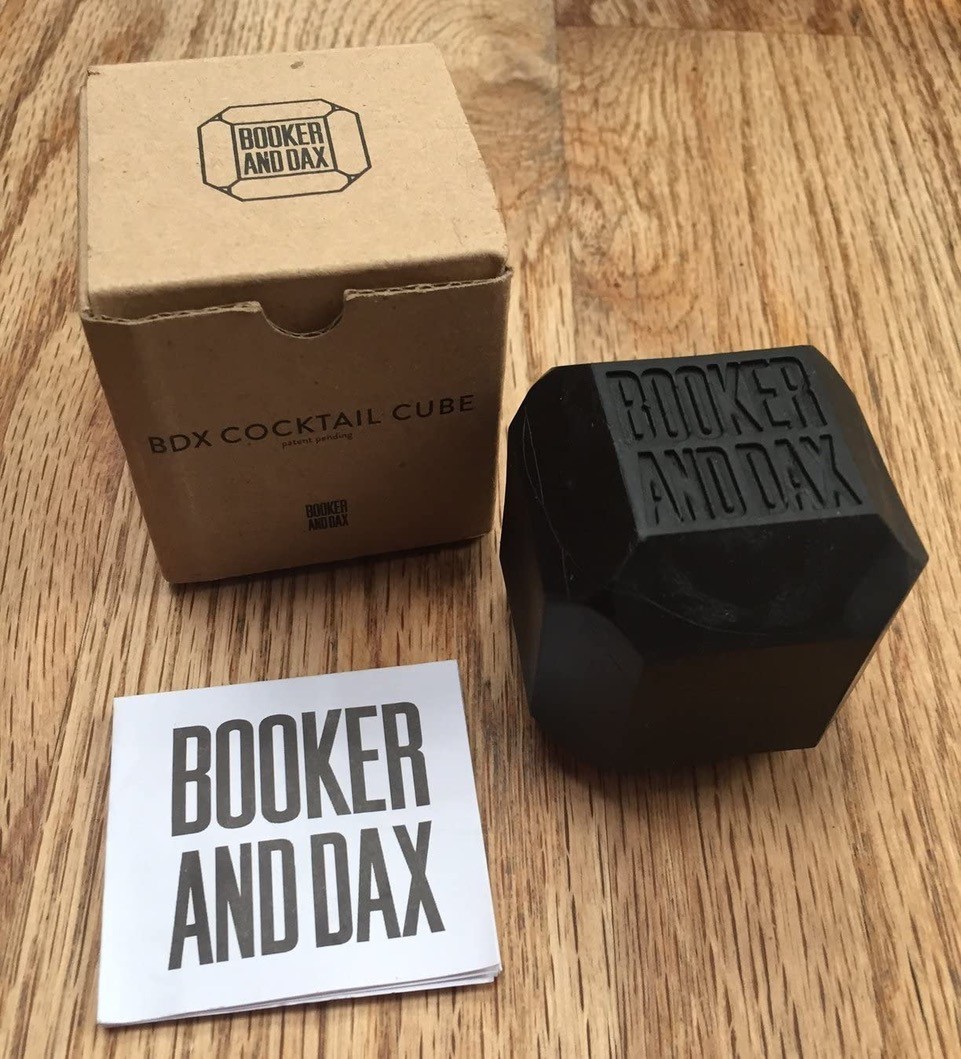 "On the flip side", Arnold told me, "it isn't always easy for a bartender to develop tools either. For a bartender to make a really good tool they need to see a problem with the tools they have and have a good idea on how to address that problem –be it functional or aesthetic. Furthermore, unless a bartender is firmly entrenched in the art of getting things made it is very easy for them to hit a brick wall during prototyping and production. The sweet spot would be when a bartender with good ideas pairs with a manufacturer who will listen to them."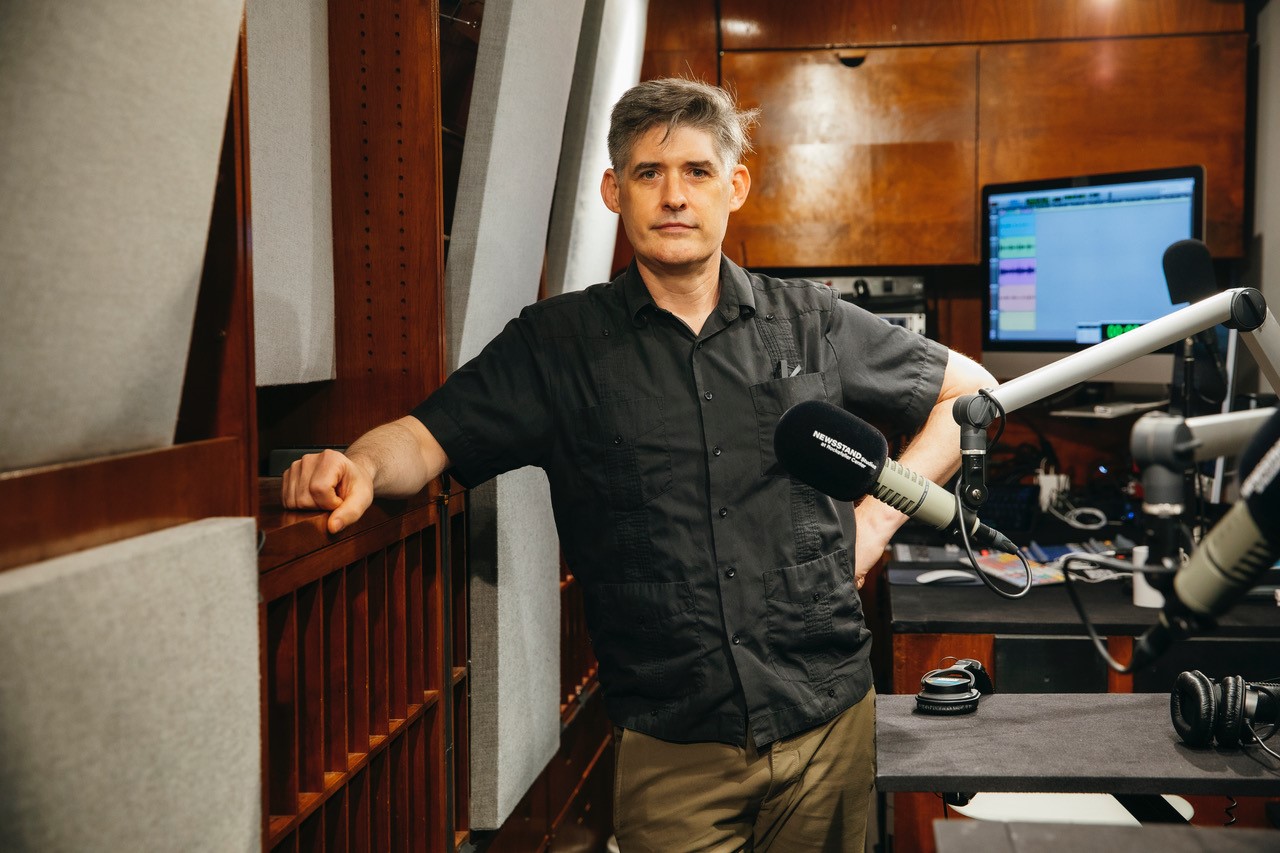 This exact arrangement occurred when bartender Don Lee began working with New York City book publisher Greg Boehm as he pivoted from sourcing bar tools for bartenders to sell along with the facsimile editions of historic bar books to designing and manufacturing them himself.  The success of the company- Cocktail Kingdom-which now sells glassware and features a lineup of bar tools developed in collaboration with luminaries like Dale DeGroff, David Wondrich and Jeff Berry, has gradually remade backbars across the U.S. As new tool lines are released and consumer interest in making cocktails grows, I'm watching functionality and durability decline as manufacturers focus on looks and finishes for equipment predestined to display on bar carts instead of put to frequent use behind commercial establishments. With functionality as my north star, I look for tools co-developed by bartenders like Lorincz, who concurs, adding that "collaborations between bartenders and brands on products make our industry better, stronger and more professional."
I asked St. Rainer what tools he'd recommend a newcomer acquire and his answer was remarkably practical for a guy who mixes with gold plated shakers:
"basic items one can afford. I started also with regular shit, then my first designer shaker, then antique stuff, then Japanese bar tools and so on. Or you stay for your lifetime happy with basic stuff: that's also fine. The drink is the important thing in the end."
Arnold believes bartenders should get to know the equipment at their bars, and then
"invest in a kit for their home that they can take on the road with them. I don't think it makes sense to buy a lot of one thing until you know what you like. If you like the equipment at work, buy that; if you don't, try something else. Engrave your initials discretely somewhere to encourage honesty amongst friends." 
That's definitely the easiest way to get your name on a set of bar tools. ———— The views and opinions expressed in this article are those of the author and do not necessarily reflect those of Freepour.