Back to articles
African Bartenders Abroad: The Pros and Cons of Leaving the Continent
The highs and lows of expat life from African bartenders who left the motherland and also Europeans who moved there.

28 April 2022 · 14 min read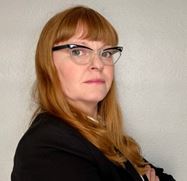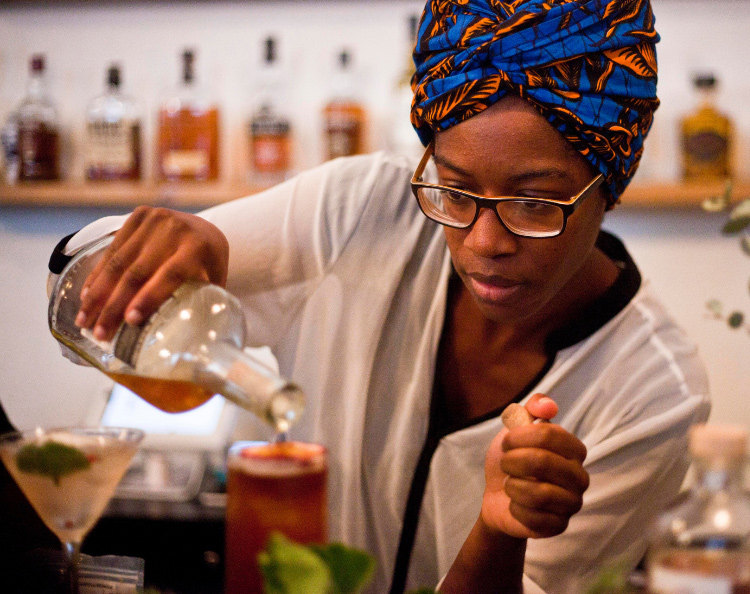 They say that travel is the best teacher, but that doesn't mean the lessons are easy. To learn more about the highs and lows of expat life, we chatted to six African bartenders who spent time behind foreign sticks, as well as to two Europeans who moved to Africa.
Roxanne Read - South Africa to India & The Maldives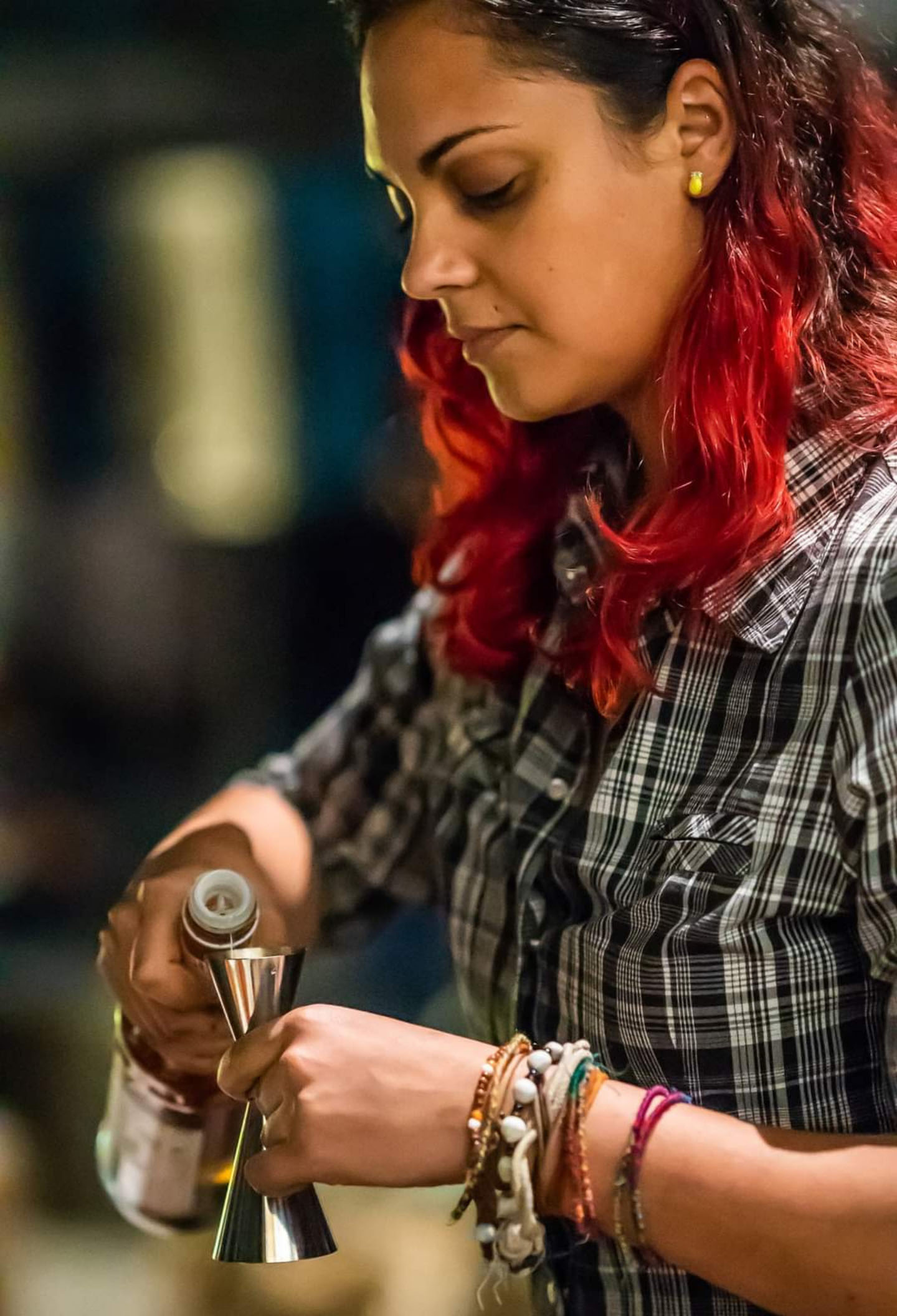 In 2018, Read decided to travel, being drawn to the idea that bartending was taken more seriously abroad. After stretches in India and The Maldives, as well as shorter stints elsewhere, Read believes the benefits to travel are endless. "Going out by yourself, and having to prove that you're worthy of standing next to other teams – even though you're from Africa – is so empowering. Then learning the different ways things are done will blow your mind. The financial benefits are definitely worthwhile as well," she expands. As for cons, Read said: "It's scary being away from home! It can be intimidating being a female travelling alone as well. It was at points a very isolating experience for me. Depending on where you're working, you might find that there's not as much work-play balance either," she says. That said, Read intends to travel again. "Every time I engage with different markets, I see how differently we all do this hospitality game, and I take the parts I like and incorporate them. So yes, I will continue to travel and soak things up until I feel like I'm a rounded enough human to be able to create my own platform that leads to a healthy, creative contribution to the industry overall. As for where she'll settle? "I have a feeling it will be in Africa somewhere!"
Kelvin Thairu - Kenya to Dubai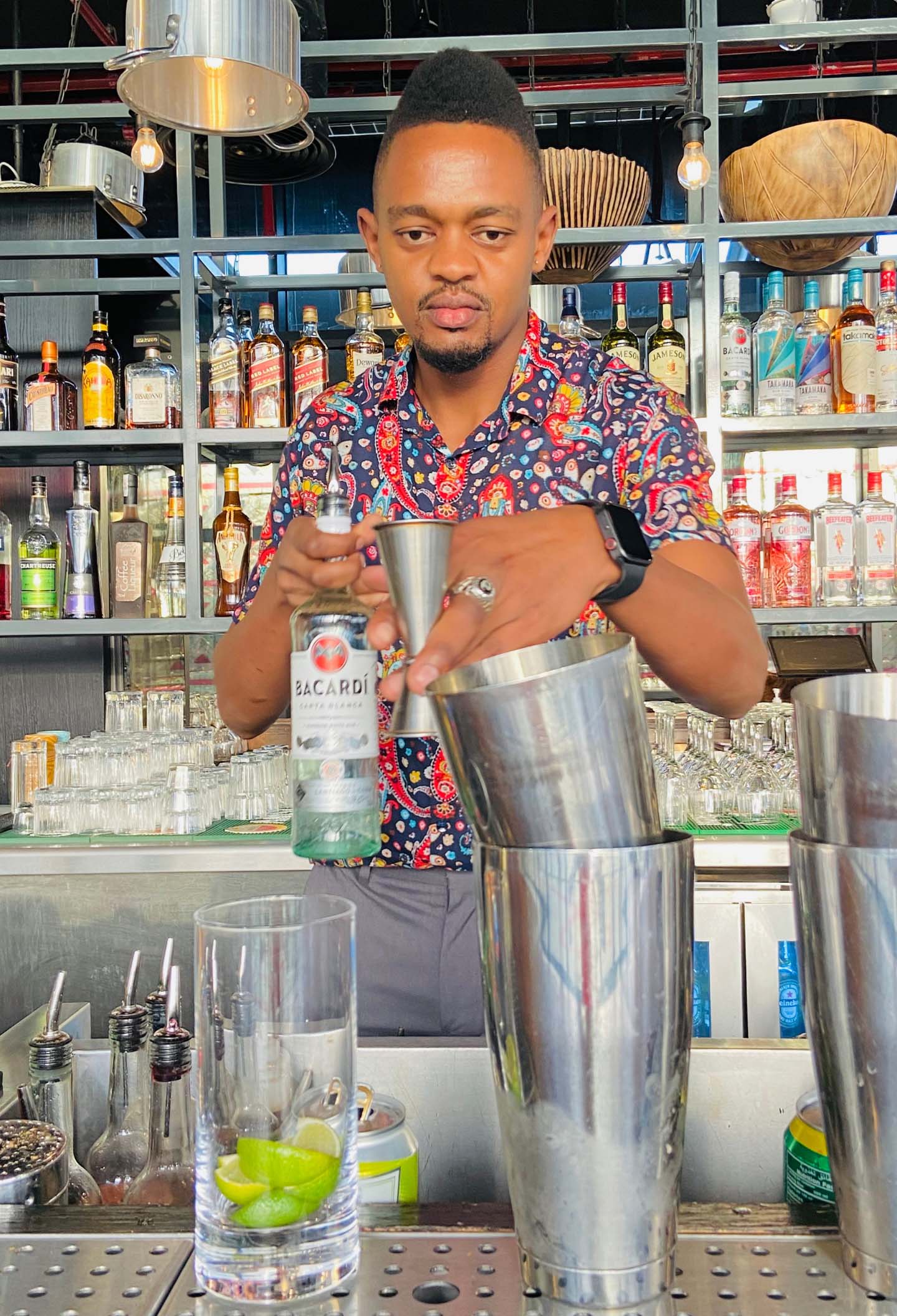 Unlike Read, Thairu wasn't especially looking to move abroad, but in 2021 decided to relocate temporarily. "I came to Dubai for the Expo 2020 to run a Kenyan cocktail bar," he states. That said, Thairu soon became aware of the advantages. "The bar scene is quite advanced compared to Kenya, with a wide range of access to bar tools and equipment. Fair earnings. Opportunities are plenty," he asserts. Thairu noted how time overseas allowed him to develop as an individual, too. "You get to meet people from different walks of life. It's a great opportunity for personal growth," he muses. However, Thairu's heart is very much back in Africa, and by the time you read this, he'll be home. "I prefer focusing on building and shaping my career in Kenya as well as doing my best to take the Kenyan bartending to an international level, and for that, I need to be in Kenya," he affirms.
Derrick Erwee - South Africa to United States of America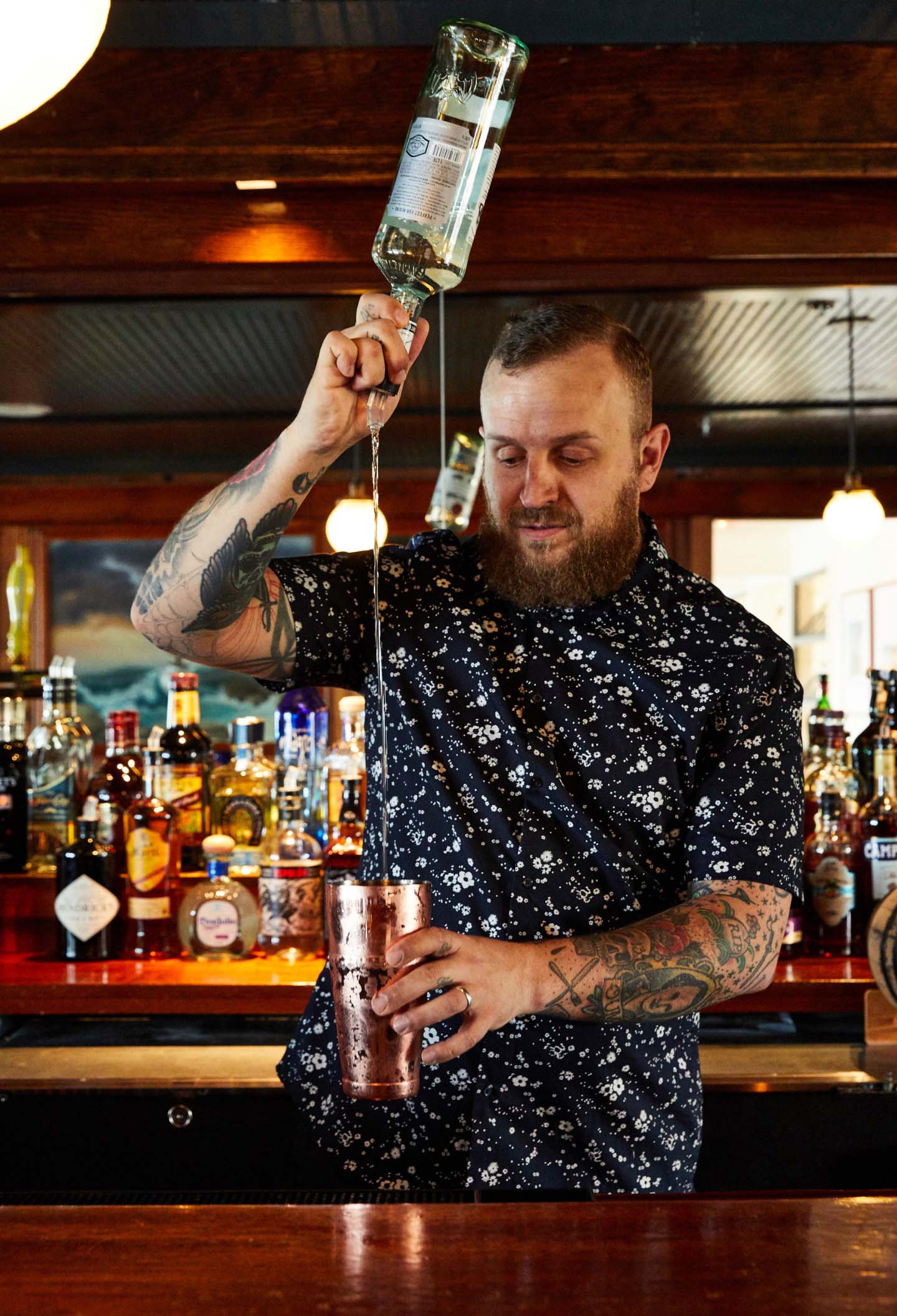 Erwee first went to the US on a work visa in 2009, and he's currently working on citizenship. Erwee hasn't lost sight of his African roots, however, and paradoxically notes that one of the things he loves most about living abroad is the fascination locals have with his culture. "The pros of living abroad are the interest and curiosity. As soon as they hear I'm from South Africa, it's normally followed by a stream of questions and genuine interest," he observes. Since Covid, the benefits are increasingly attractive, too. "It's fallen in the favour of the bartender looking for work to negotiate a better rate for pay and benefits that wouldn't have really been considered in the past," he expands. However, this also means – for better or for worse – that bartending is also much more competitive. "You'll always find multiple experienced bartenders applying for the same position," he warns. Erwee also admits to being homesick: "The cons are being away from the comfort zone of friends and family and generally just missing your home country."
Rudi De Vos - South Africa to Saudi Arabia, Mexico, Guatemala and Dubai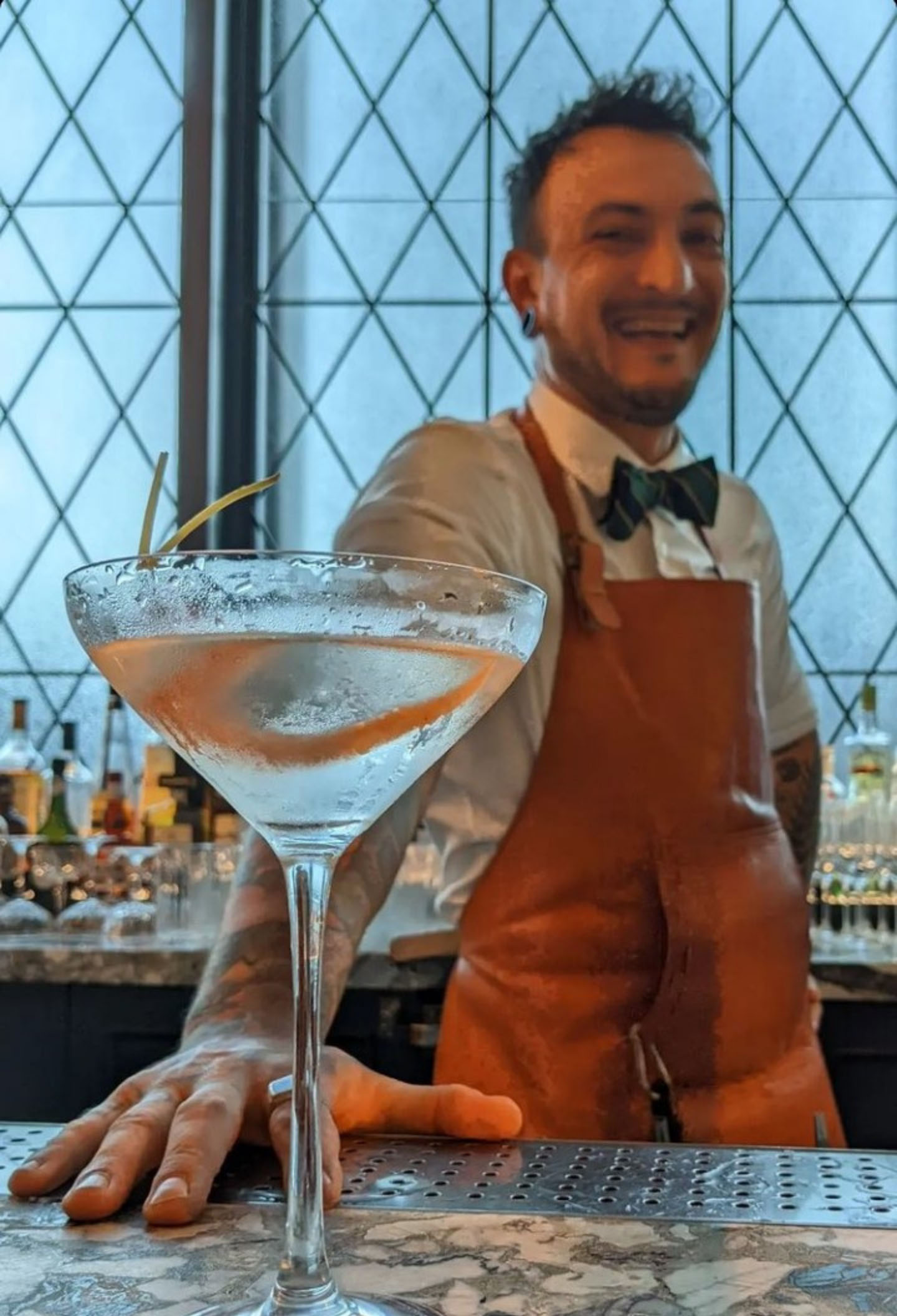 Although De Vos took his first flight out his home country at 26, in 2020, he instantly knew he wanted to travel more. "Somehow life just slipped past me, and I never took the leap to do it," he recollects. That all changed when opportunity knocked at the perfect moment. "My long relationship came to an end, my long job came to an end, and then the pandemic happened … kind of like the universe telling me that I needed to make a change," he hypothesises. "I got an opportunity to do a short stint in Saudi Arabia, and I knew I had to take it; after that, I decided to keep travelling, and opportunities just came one after the other," he continues. Since then, De Vos has been bouncing from country to country, from Mexico to Guatemala and now Dubai. His biggest pros? "First and foremost: financial gain! But besides that, serving guests from different drinking cultures teaches you a lot," he enthuses. As for cons, like Erwee, De Vos misses home. "While it's nice to go forward with living your own life to the fullest, for me it's quite heavy on the chest looking at my friends all living their lives back home, and I'm missing out on the big moments," he laments. While De Vos plans to visit home sometime this year, it will just be to regenerate his energy. "I can't say for sure where I'm going to end up, but I'm planning to spend the entire 2023 travelling Central and South America!" he promises.
Seth Awesome Jhan - Nigeria to Dubai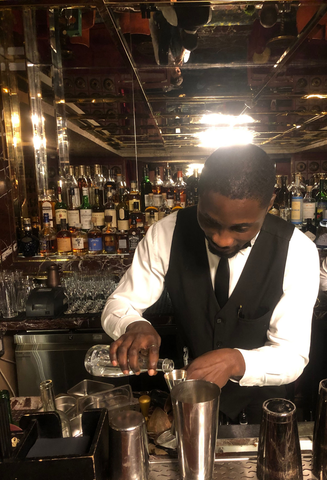 When Jhan was offered a job in Dubai, he jumped at the chance. "It was an amazing opportunity for me to experience the international bartending scene," he affirms. Like Thairu, Jhan finds the Dubai bar industry to be more developed. "The bartending scene in Dubai is more advanced compared to back home – a lot of bartenders are doing it with passion over here. You definitely have to adapt to the flow, and everyone around you, and be professional at all times," he comments. One thing that has proven challenging is the stricter environment. "You have to obey the rules and regulations at all times," he notes. While Jhan has enjoyed the experience, he's keen to continue growing. "Dubai is a great place to bartend [but] I'll move as soon as I have a greater opportunity," he imparts.
Alecs Powrie - South Africa to Saudi Arabia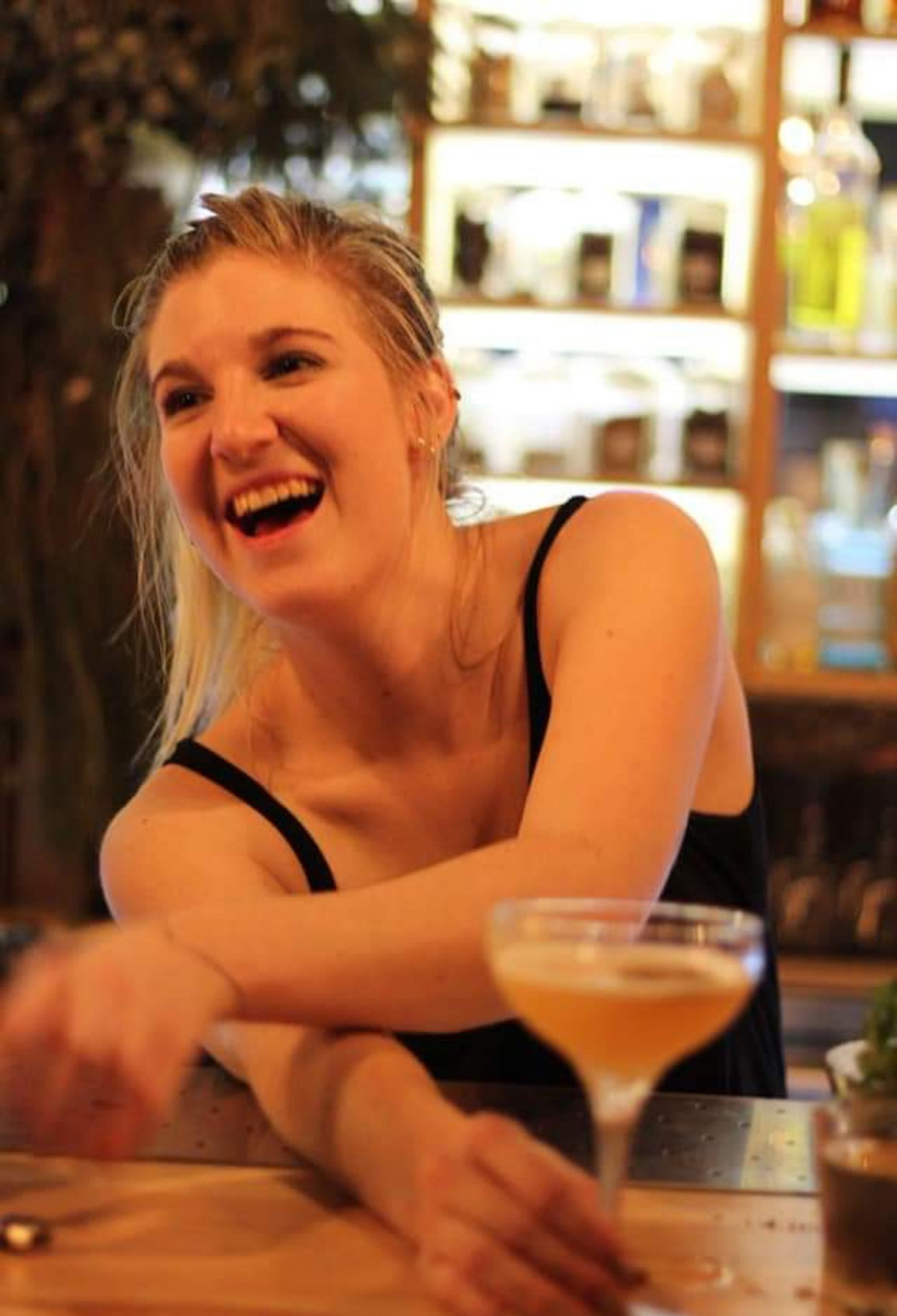 Like De Vos, Powrie decided to go to Saudi Arabia in 2020 – on the same assignment in fact – because of the pandemic, but also out of curiosity. "Due to Covid, the industry had taken a big hit and I hadn't worked in a long time. Saudi was also a place that was never on my radar, so I was intrigued to see why there was buzz about it," she divulges. Because of the unique nature of the country, the job was a real eye-opener. "It's an alcohol-free zone, so instead you play with every fresh juice and ingredient under the sun, from blueberry and kiwi juice to local spices. I really got to expand my palate and thinking about no ABV," she shares. Powrie also revealed how little opportunity there was to engage with the locals, both while working and while not. "It's purely service bars with barely any interaction … it's very rare to be spoken to by the customer. Socially, visiting the local towns on our off days was important to me [but] it was a huge adjustment going back to such archaic rules and having to be 'protected' all the time." A highlight, however, was the unity among the staff. "What a phenomenal experience – a myriad of cultures coming together, all passing on knowledge and sharing skills from the places we have worked. Such comradery, making the world feel much smaller than it is." Powrie plans to travel again, but like Thairu, she feels she needs to be in her home country for the moment. "I have goals in place to reach the next couple of years, and have worked to establish myself in the SA industry so I can execute those goals. I'll definitely keep travelling and learning, but right now is not the time for me to start over in another country, but to continue with the traction I already have."
Stephanie Simbo - France to South Africa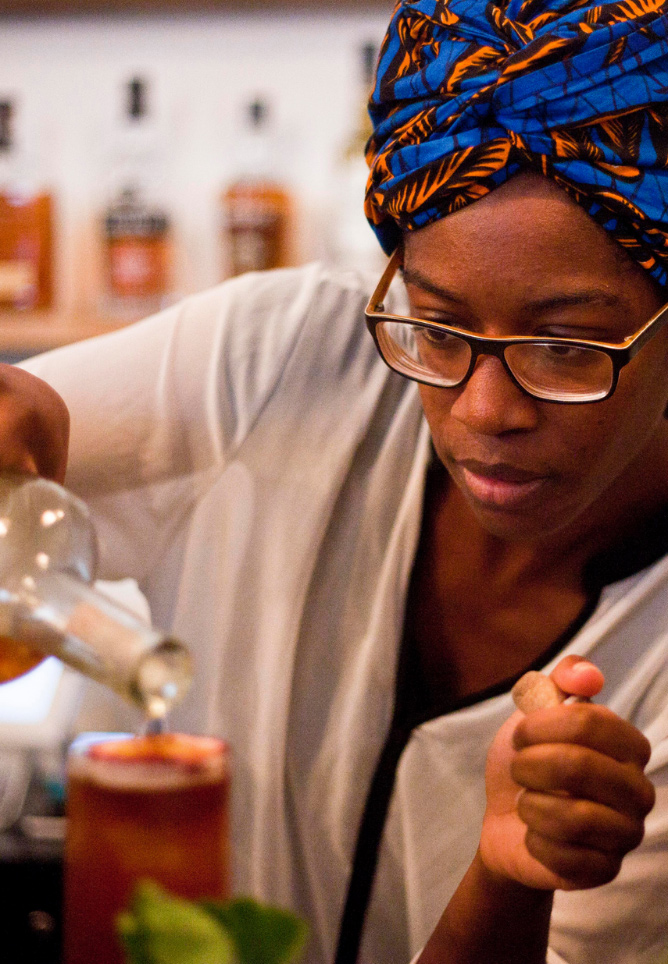 Simbo knew she wanted to move to Africa, she just wasn't sure where to go at first. "I wanted to visit the continent, but could not fix myself on which country I wanted to relocate to. One trip to South Africa on holiday [in 2015] and I fell in love right away. Cape Town and its vibrant scene was all I was asking for." When asked about the pros, the climate and vegetation were right up there: "The weather! Furthermore, let's not forget the playground when it comes to foraging in SA. The botanical kingdom of Cape Town is unbeatable and an amazing space to play with." Simbo also loved the sensation that the sky was the limit. "People were eager to learn and grow the scene like I've never seen before. It's vibrant, new and young, since Africa has the biggest youth population of the world. France has a very traditional approach. Here, cocktails and cocktails bars are still the minority; the brasserie is the queen of it all." As for cons, Simbo found the limited range of brands challenging. "SA is still suffering from the lack of interest that major brands, or smaller ones, have for the continent."
Eleonora Vasino - Italy to Kenya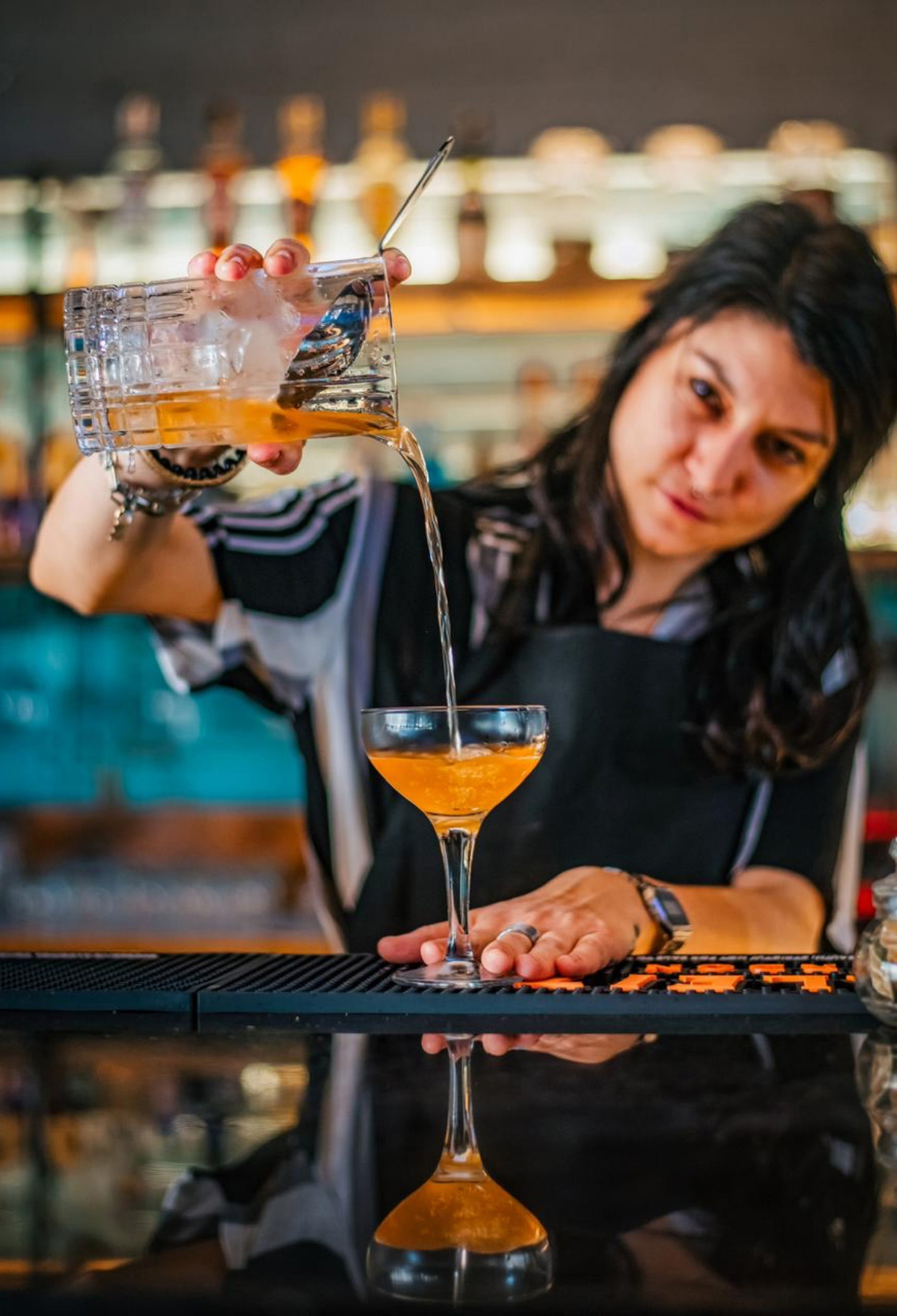 When the season ended at the pop-up she was working at in Mexico in 2019, Vasino followed the show to its next location: Nairobi. The gig was only supposed to last six months, but Vasino has been there for 18, which she attributes to an abundance of opportunities for growth. "Kenya is an emerging market, therefore it comes with its share of opportunities for growth and expansion. In Italy, the bar scene is well advanced and saturated – every 100 metres there's a bar," she compares. "The cocktail market was almost non-existent in Kenya, with party-goers being given limited options to drink, so a chance to educate revellers on the art of cocktails is a really good opportunity for us. Kenya has one of the most vibrant night lives in the continent – people in Nairobi do love to have a good time," she continues. It's not without its challenges, however. "Bar supplies and equipment are very scarce or very expensive. Bartending in Kenya has most times been taken as a side hustle, and it's hard to find experienced or skilled personnel," she says. Regardless, Vasino has no imminent plans to leave. "I plan on staying in Kenya for a while and if that changes, I'd like to explore another country in Africa." ———— The views and opinions expressed in this article are those of the author and do not necessarily reflect those of Freepour.