Back to articles
Meet 15 Movers and Shakers in the African Cocktail Scene
15 key bartenders, bar owners, educators and industry players across Africa.

28 March 2022 · 12 min read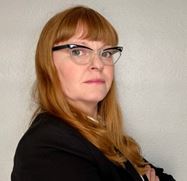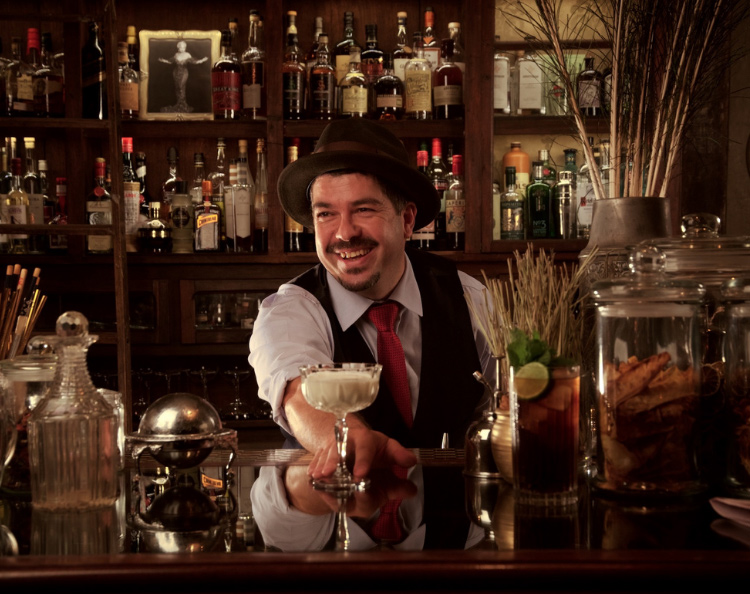 Pioneers are crucial in pushing the bar industry forward, not just in the way they innovate – creating businesses and brands – but in how they inspire, teach, and mentor those around them, as well as how they bring us together as a community. In no particular order, here are 15 trailblazers who are leading the way in Africa, and uplifting others around them as they go.
Kurt Schlechter, South Africa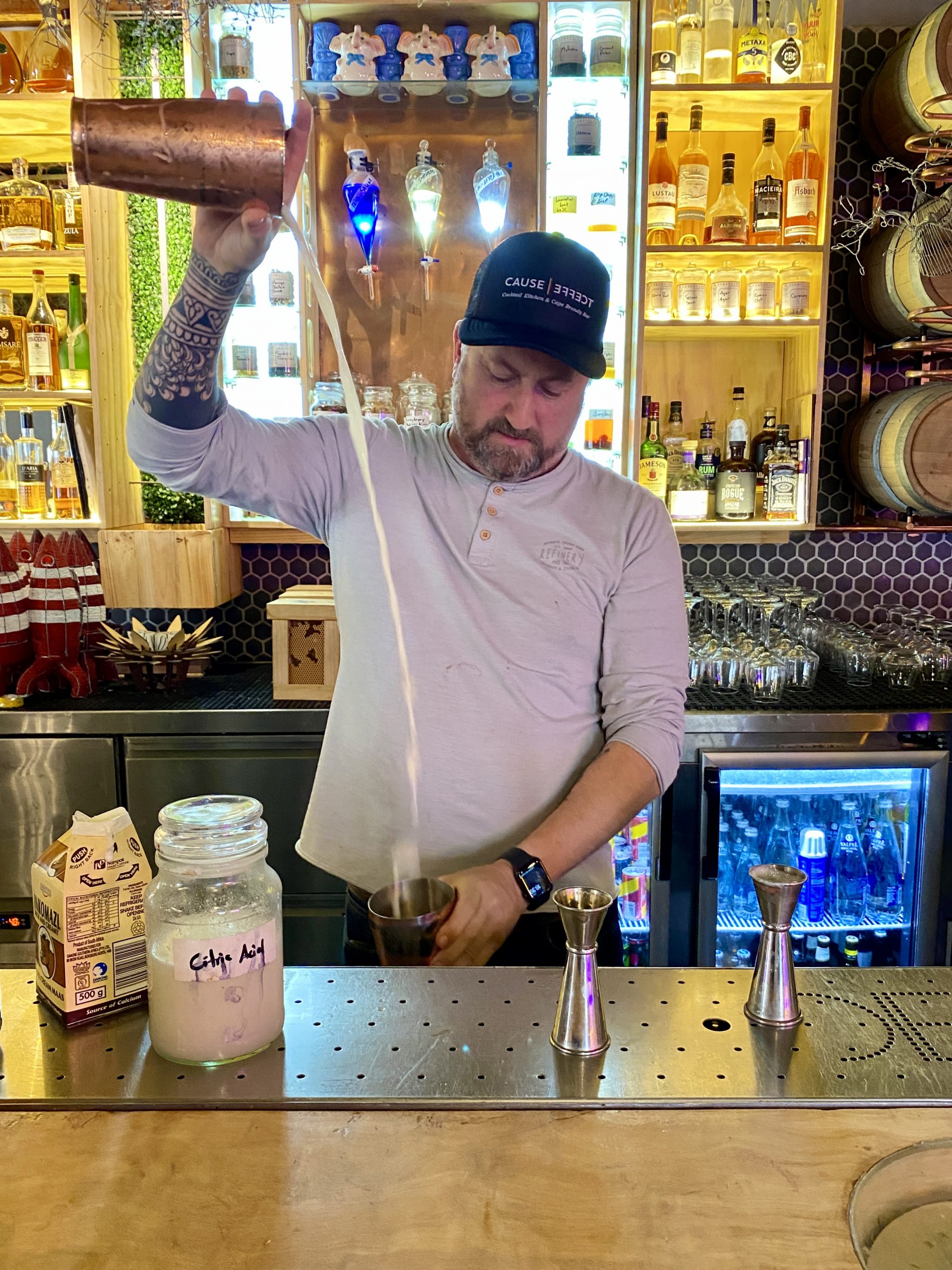 The godfather of the South African cocktail scene, King Kurt has been in the industry since 1993, when he started slinging drinks aboard the SAS Tafelberg, a naval replenishment ship. Schlechter has been pivotal in growing the local bar culture, from the early days of flair to the current experiential mixology era. A serial entrepreneur, Schlechter has owned multiple businesses, from consultancies to bar schools, and he's trained hundreds of bartenders – not just in South Africa, but across the continent. He currently captains Cause Effect Cocktail Kitchen, #86 in the World's 50 Best Bars. Instagram @kurtschlechter
Chris Beaney, Ghana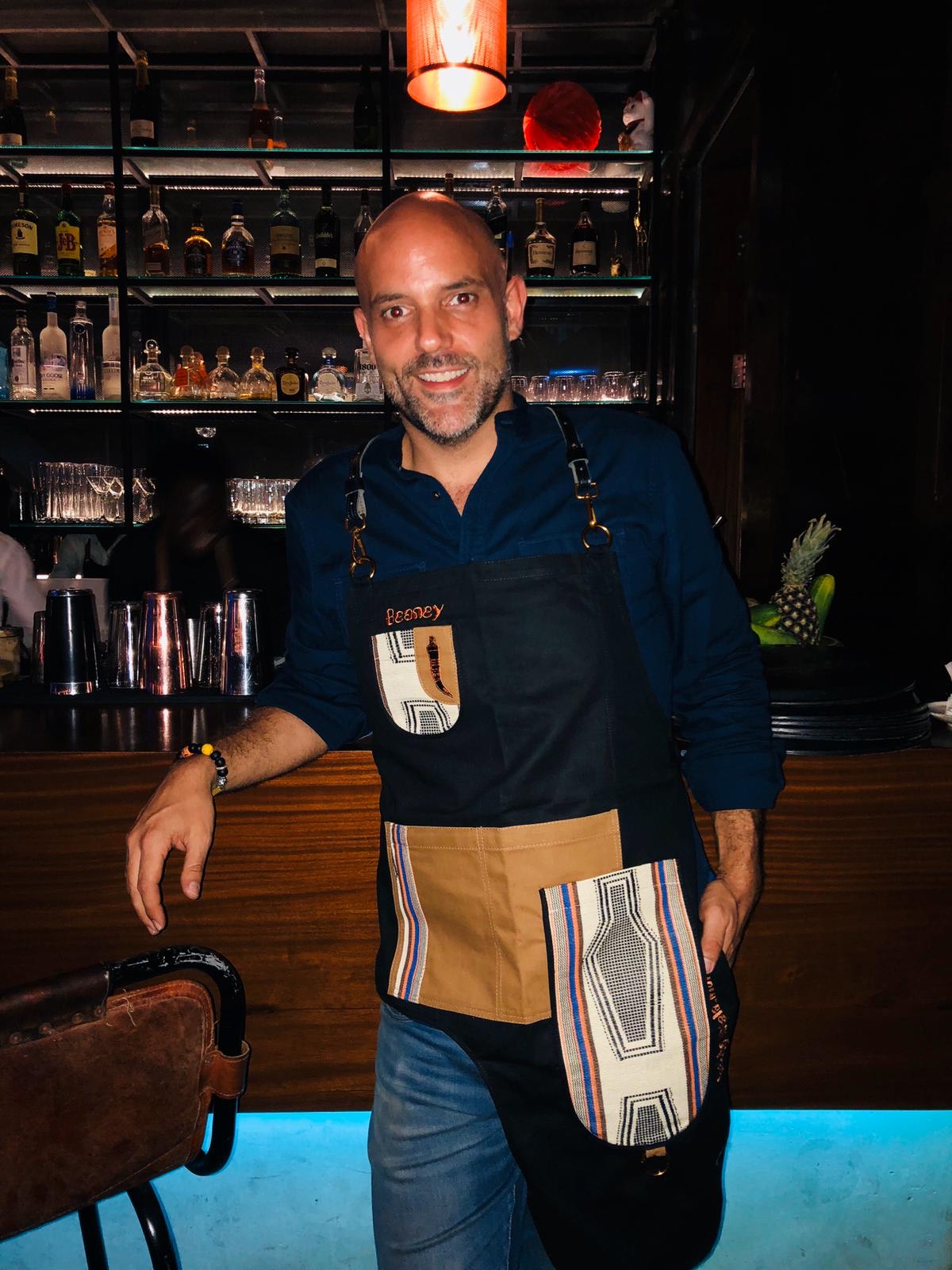 Beaney was born into the booze industry, growing up behind the off-license his dad managed in the UK. Around 2011, while working as a GM for a London bar, he was offered an opportunity in Ghana, a place he'd never been before, and off he went – successfully converting a low-key sports bar into the country's first high-level cocktail venue. Over the last 11 years, Beaney has played a vital role in developing the local cocktail culture, which was very much in its infancy when he arrived. As well as being a general bar mentor, Beaney is the Tales of the Cocktail Attaché for Ghana, and the World's 50 Best Bars Academy Chair for West Africa. Instagram @beaneycbeaney
Lara Rawa, Nigeria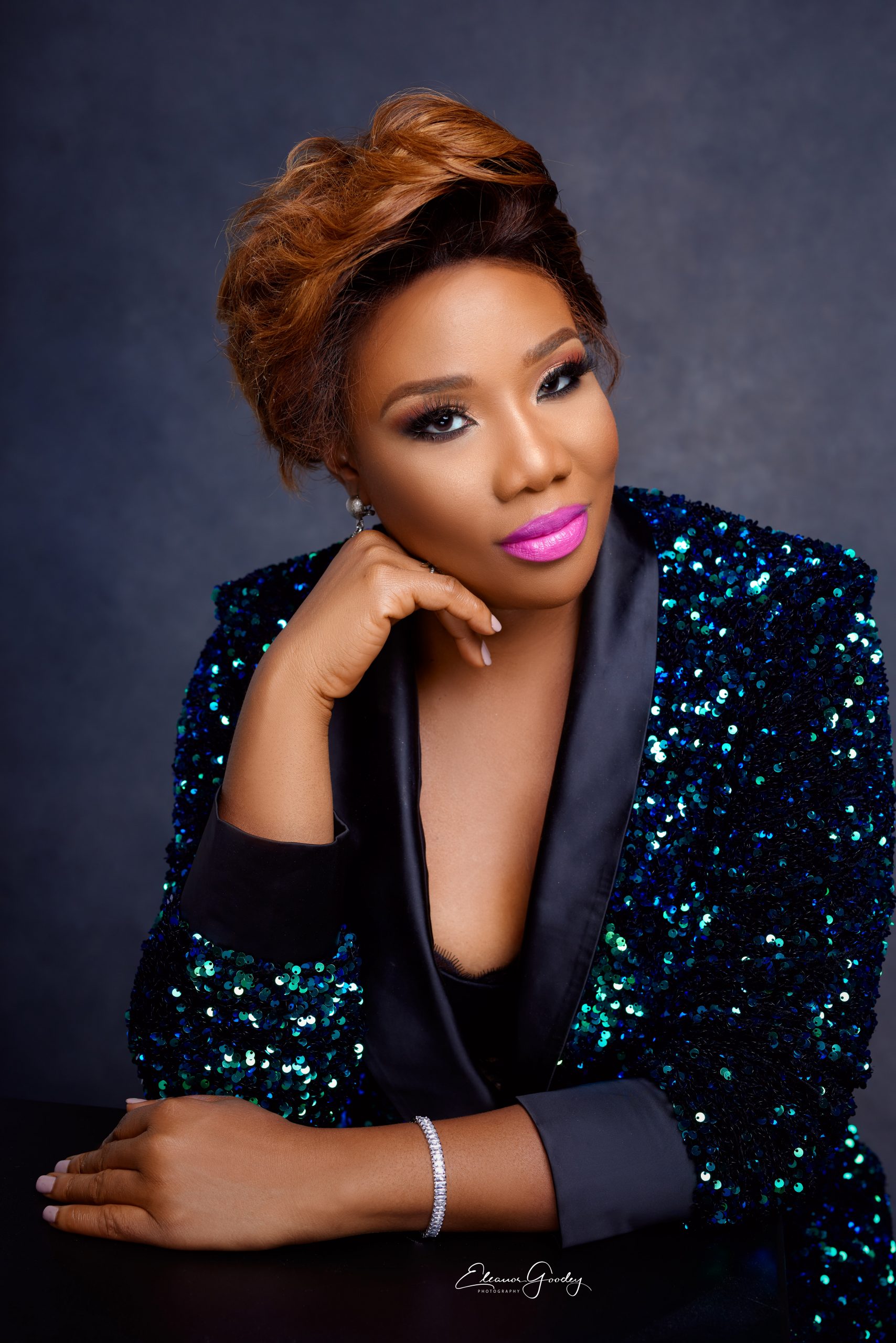 Rawa is a bar professional in more than one sense of the word, being both a barrister (no, not barista!) and a cocktail powerhouse. Achieving her Masters of Laws was not enough, you see, and Rawa pursued qualifications in hospitality and mixology too, in London and Amsterdam. She went on to launch a drinks consultancy, a mobile catering company and a RTD brand. Most famously, however, Rawa is responsible for promoting local cocktail culture through Lagos Cocktail Week, which hosts events, seminars, training sessions and more. Instagram @misslrawa
Joan Samia, Kenya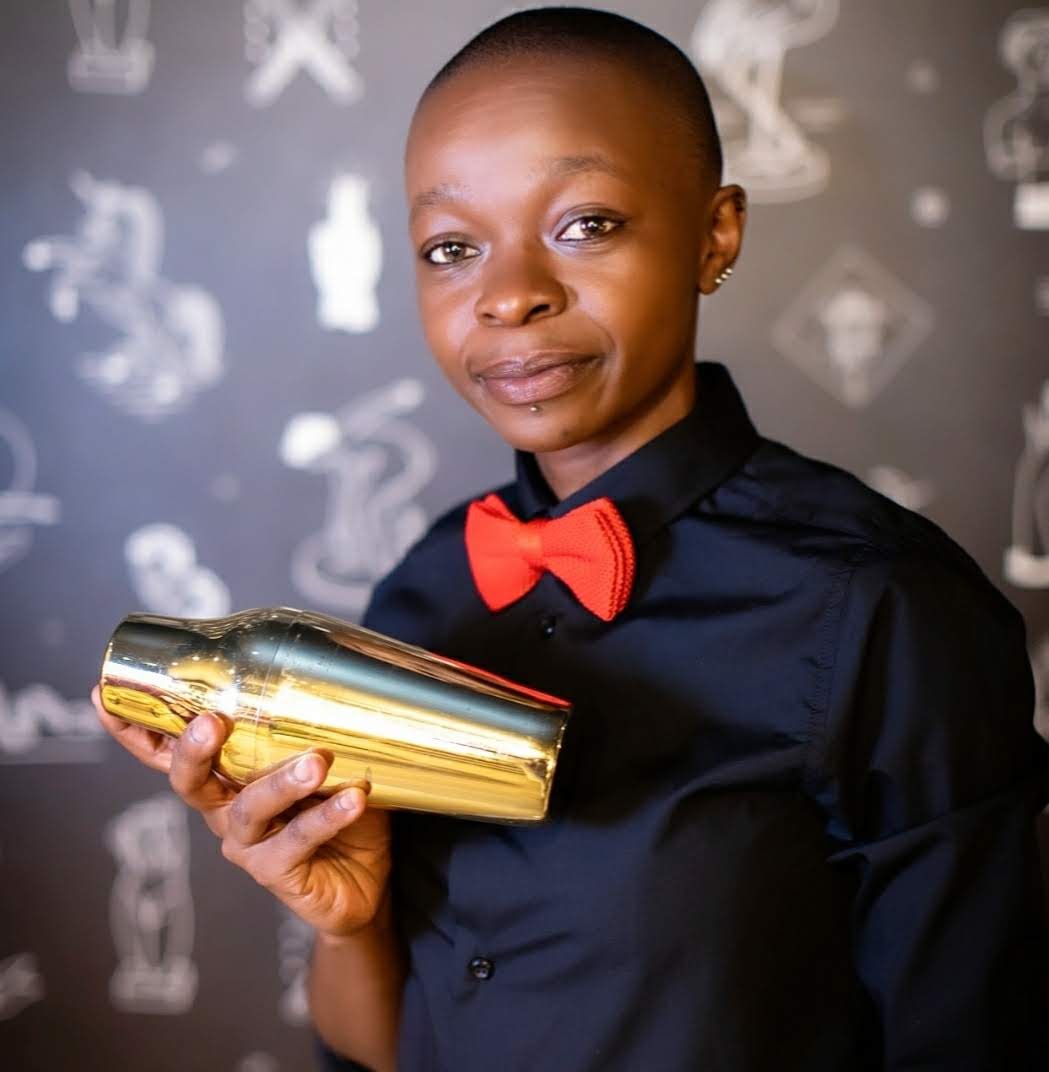 In Kenya, Samia put her journalism studies aside in favour of hospitality, taking her first bar job in 2009. While working as a bar manager, overseeing 12 venues, Samia won a national cocktail competition, and represented her country on the global stage – the first African woman to do so. In another ground-breaking move, Samia went on to become the first female brand ambassador for Bacardi-Martini in Africa. Here she steered the Bacardi Varsity programme, growing bar culture across East Africa, before moving back into bar leadership. Instagram @baldrumqueen
Stephen Pinto, Tanzania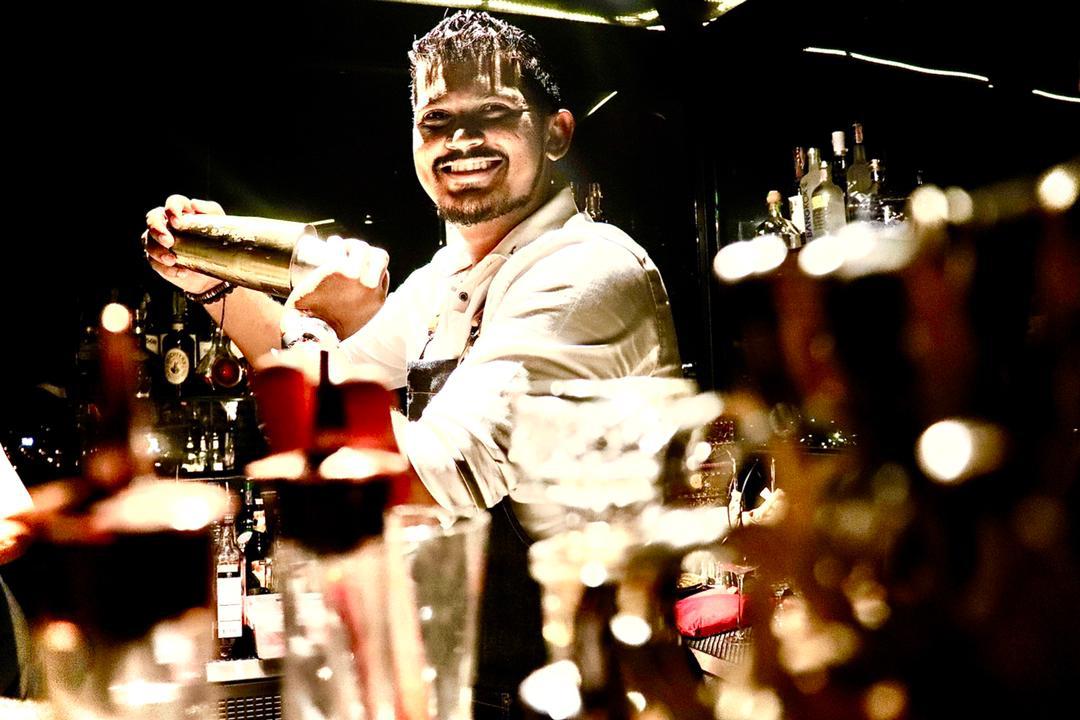 The business-minded Pinto combined his qualifications in commerce and hospitality to shoot through the F&B ranks in India before venturing to the UAE. He first arrived on African shores in 2018, tasked with launching a unique gin concept bar in Zanzibar, collaborating with local spice farms. After a stint in Thailand, Pinto returned to the island, opening Sip or Drink Beverage Consultants in 2020. He now provides advice and management services to local outlets, with an end to developing the drinks market and putting Tanzania on the global industry map. Instagram @bartender_stephenpinto
Cassandra Eichhoff, South Africa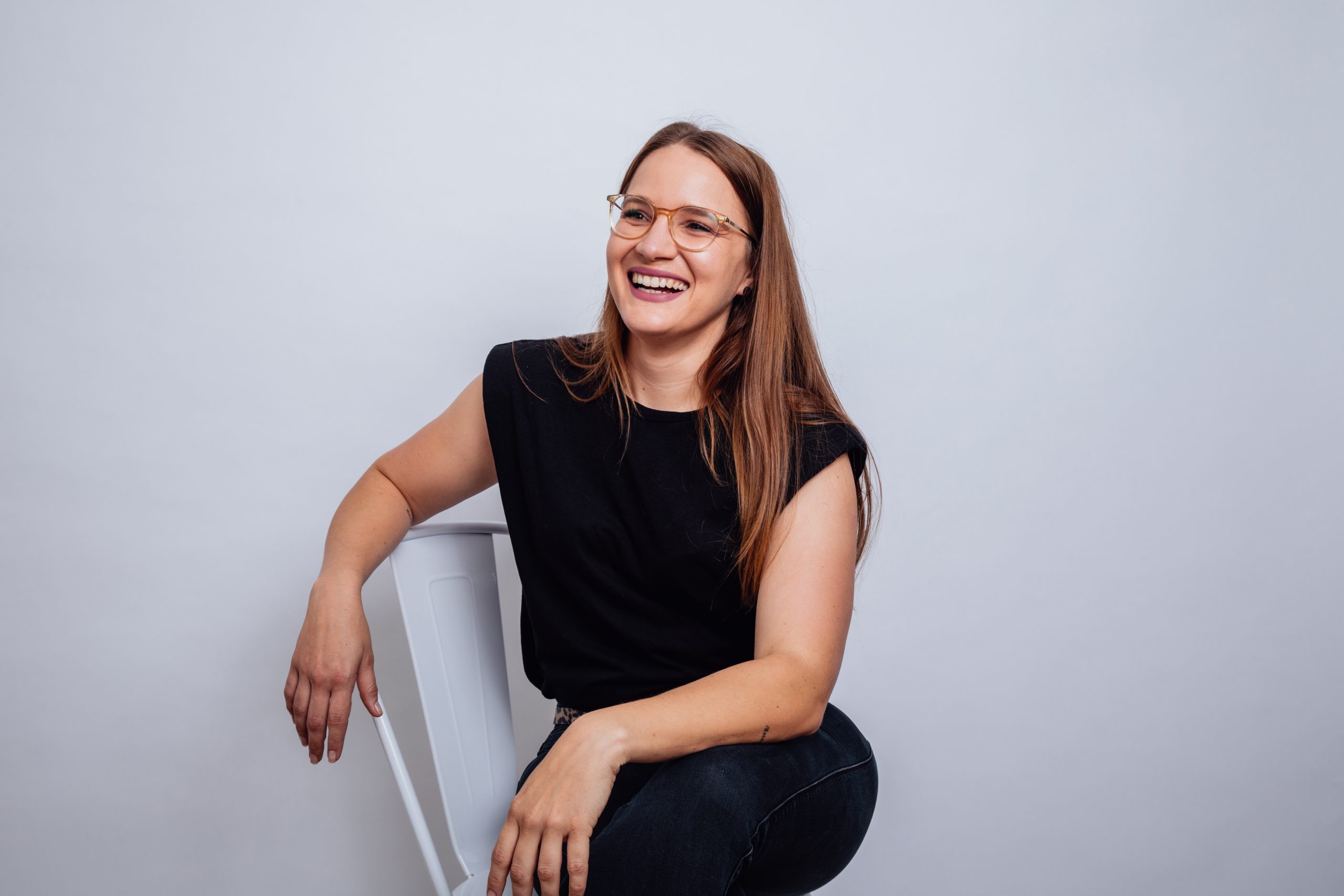 Hailing from Namibia, Eichhoff's studies in event management brought her to South Africa in 2010. In 2017, she took on the directorship of the European Bartender School in Cape Town, which under her care has attracted students from all corners of the globe – including much of Africa. Eichhoff's knack for mentorship has twice earned her Mentor of the Year at the local bartending awards, and she'll have the honour of representing South Africa in the global Patrón Perfectionists competition in May 2022. Instagram @mynameis_cass
Tapatheo Amu Nyamekye, Ghana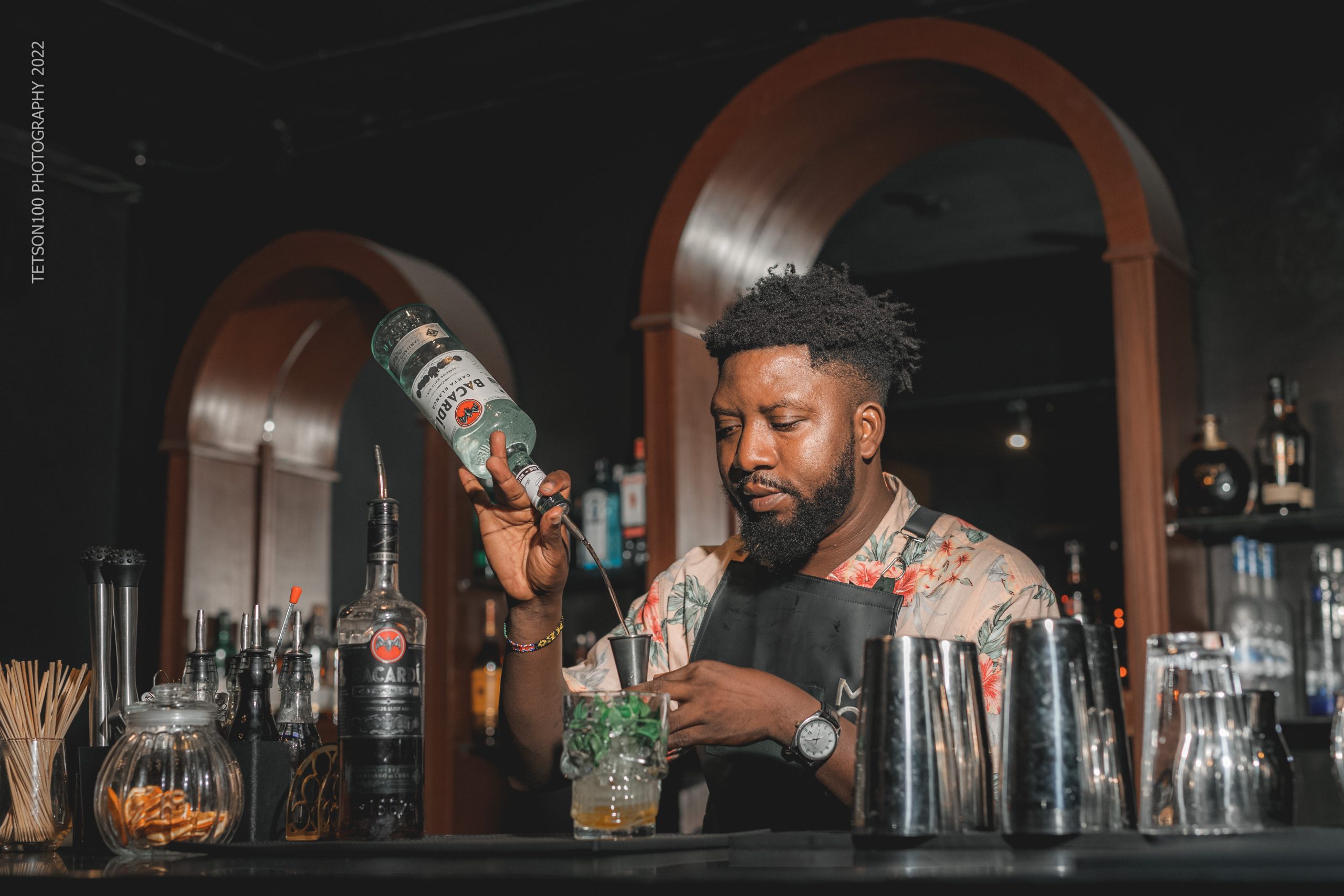 If expat Chris Beaney was the man who brought cocktail culture to Ghana, Nyamekye was the one who sealed the deal for the local community. Initially a cleaner, Nyamekye trained under Beaney to become Accra's first serious mixo, joining the Cocktail Apprentice Programme at Tales in 2016. This transformed the perception of bartending for Ghanaians, who suddenly saw it as an aspirational profession, capable of opening international doors. Nyamekye now trains others through his company Mixology and Flair Hospitality. Instagram @tapanatives
Mary-Anne Mumbi, Kenya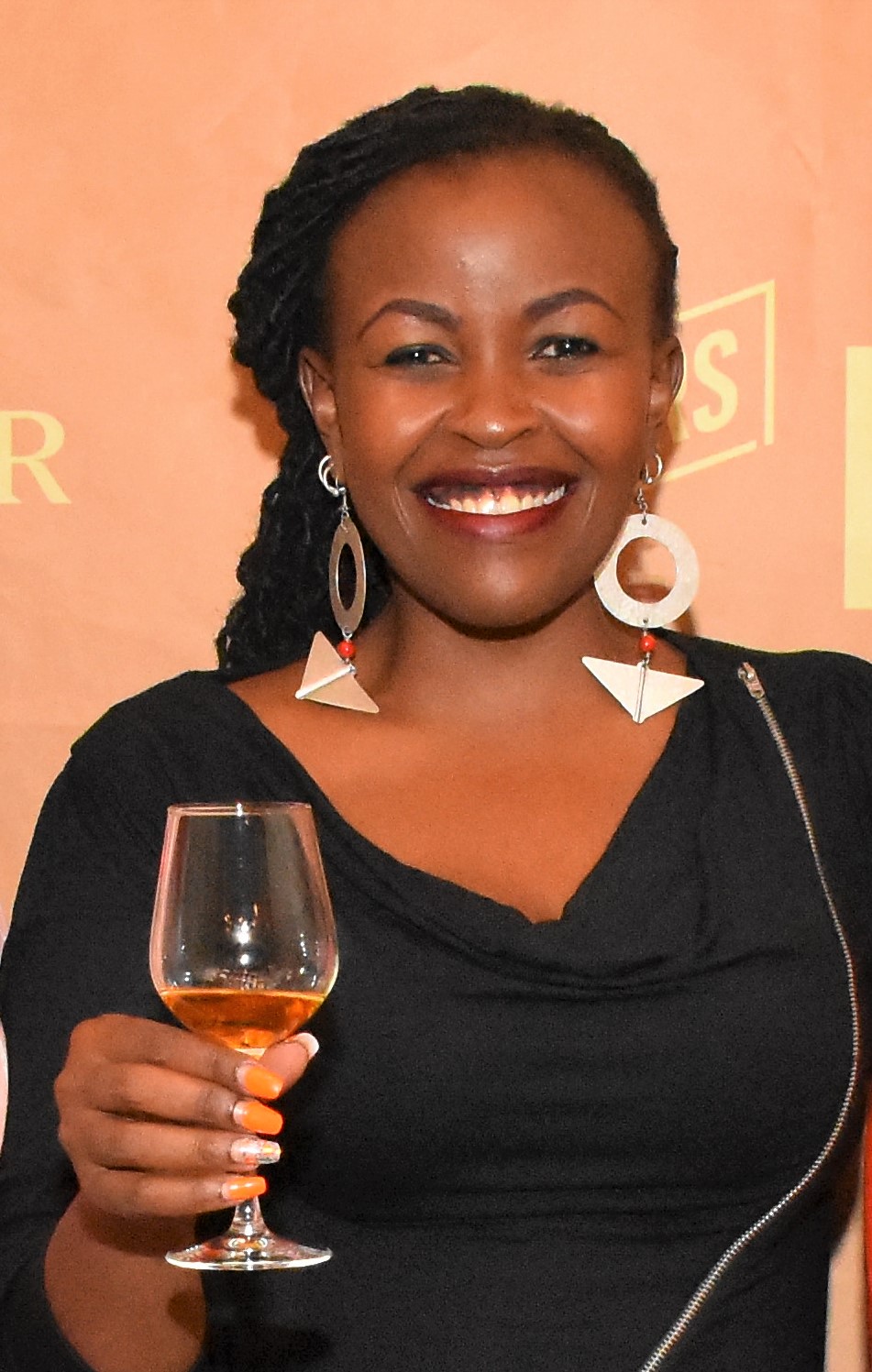 A professional marketeer, Mumbi is singlehandedly changing the whiskey landscape in Kenya. After being introduced to the spirit in her 20s, Mumbi was drawn to its rich history and simultaneously saddened that it was deemed a drink for men. In 2019, she signed up to form the first African chapter of Women Who Whiskey, a US organisation aimed at making the liquid more accessible to the fairer sex. She now presides over some 800 members and has plans to expand the organisation in Africa. Instagram @maryanne_mumbi
Emmanuel Oyira, Nigeria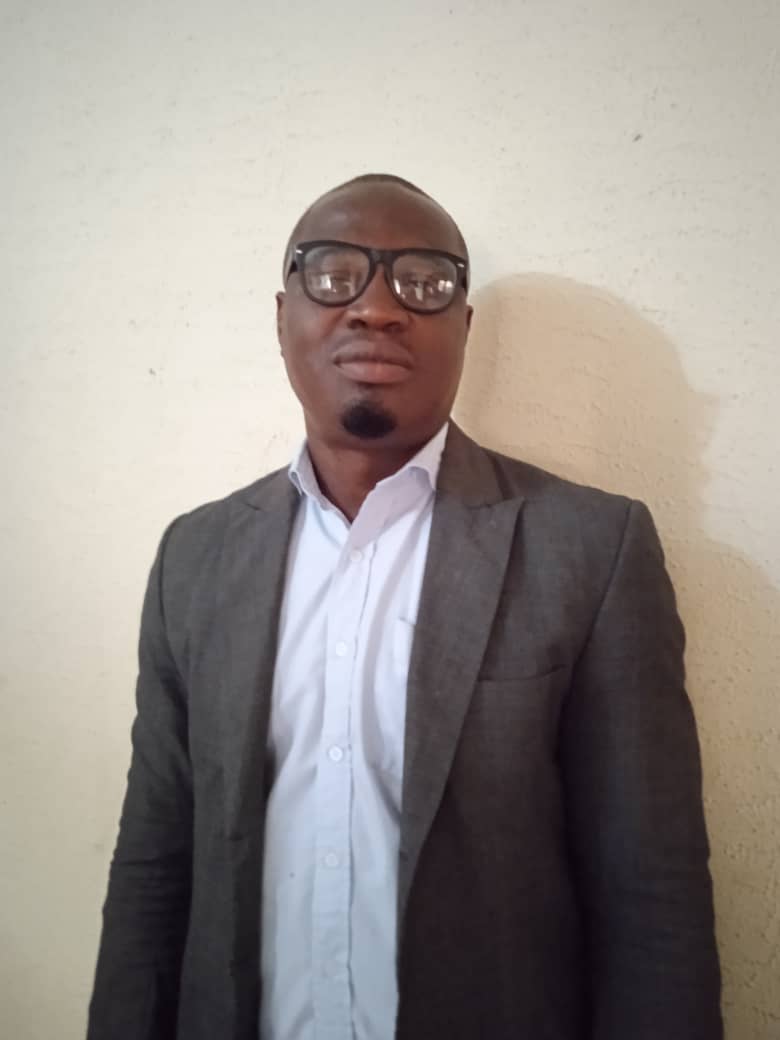 Although now an OG with more than 20 years of experience behind him, Oyira first dreamt of creating a unifying group for Nigerian bartenders back in 2009. It took eight years to manifest, but Oyira eventually co-founded the Bartender's Guild of Nigeria with Felix Olaniyi in 2017. Along with other passionate drink slingers, he's working hard to change the narrative around how drinks are consumed in the country, and steadily solidifying cocktail culture. Oyira is also the managing director of Flip Lounge, an exclusive bar and lounge in Lagos. Instagram @official_bgn1
Brent Perremore, South Africa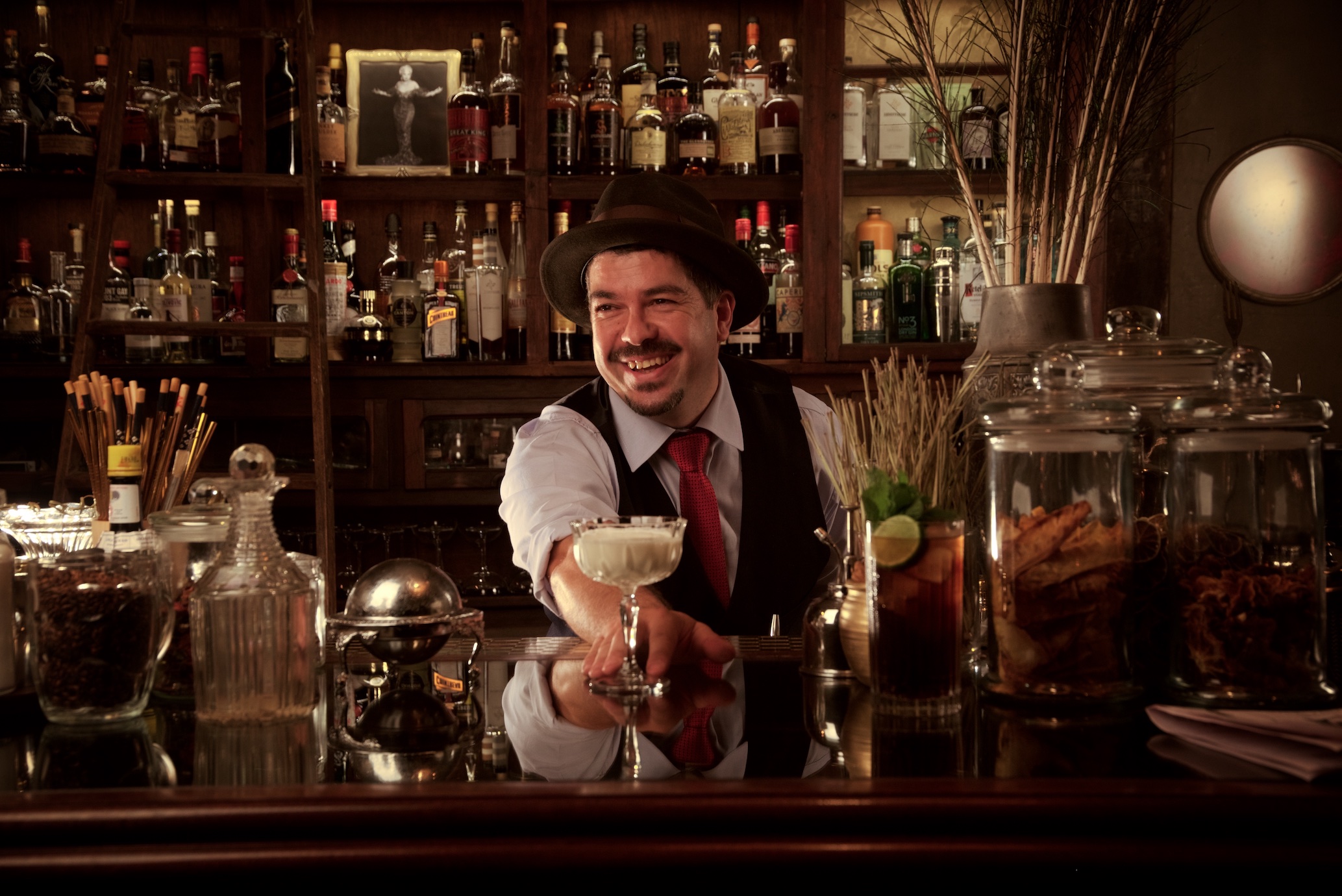 Otherwise known as The Rabbit, mixo-mastermind Perremore became fascinated with the craft of bartending in his early 20s, working at a casino bar. After gaining invaluable experience in London, he returned to South Africa, where he dominated the competition circuit and set the bar for mixology. As well as being the visionary behind Art of Duplicity, now 86 in the World's 50 Best Bars, Perremore also led the Serve Us Please movement, fiercely fighting for the plight of bars during government shutdowns in 2020. This sort of moxie earned him Trailblazer of the Year at the local bar awards. Instagram @rusty3piece
Stephen Kojo Aidoo, Ghana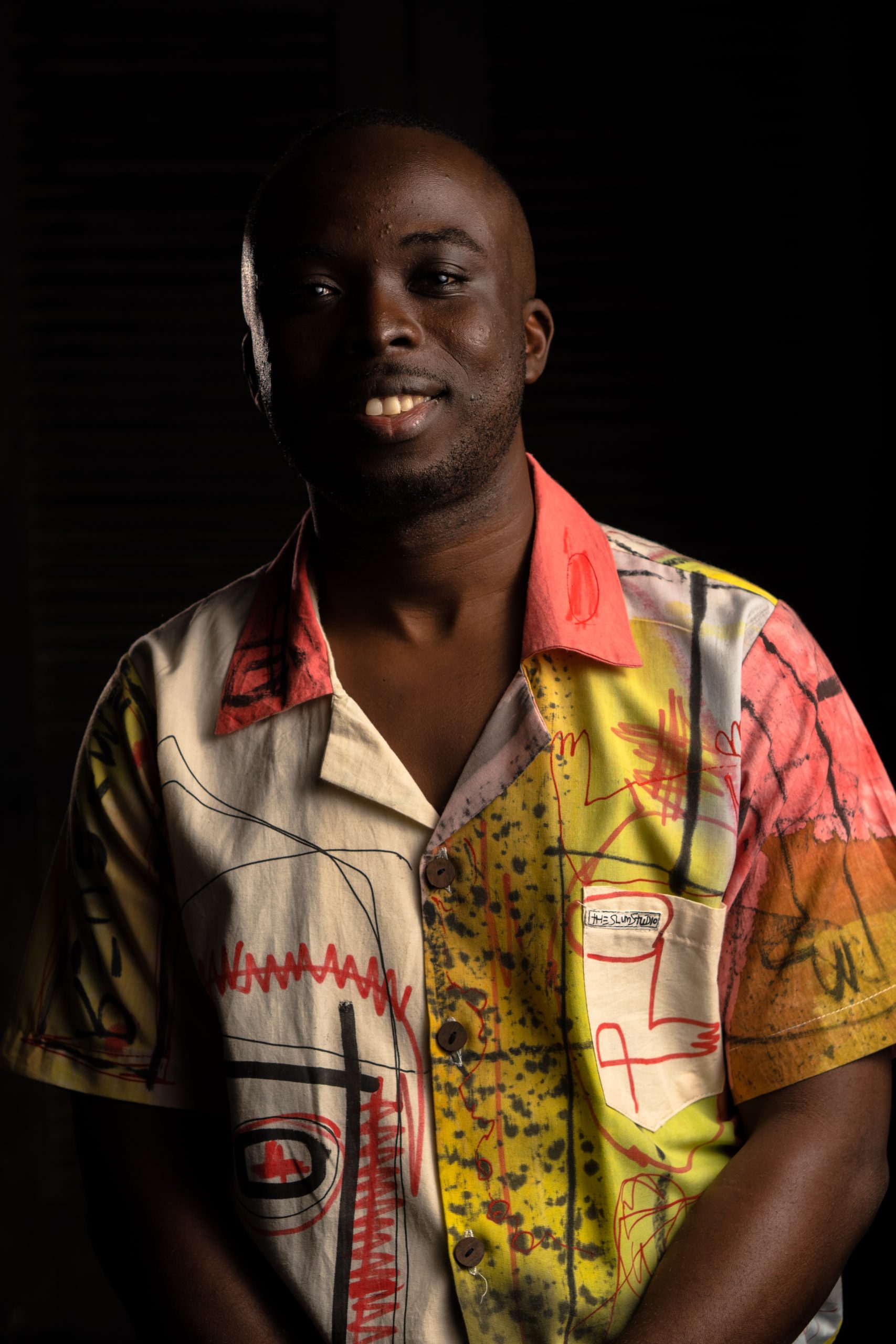 Aidoo's first foray into hospitality was managing a hotel front desk in 2008. He went on to study business administration and international bar management, and in 2013 founded Bartenders Guild Ghana. Here, through constant training – including workshops, masterclasses and competitions – Aidoo has shaped a generation of able bartenders and forged the vocation forward. Aidoo also heads up Front/Back Accra, a unique members' club and bar. During his five-year tenure, Aidoo has helped shape the venue into a space that is beyond F&B, hosting several African-specific events, from fashion shoots to book launches, highlighting music and art from the African diaspora. Instagram @kojo_bordorvic
Chris Mbuo, Kenya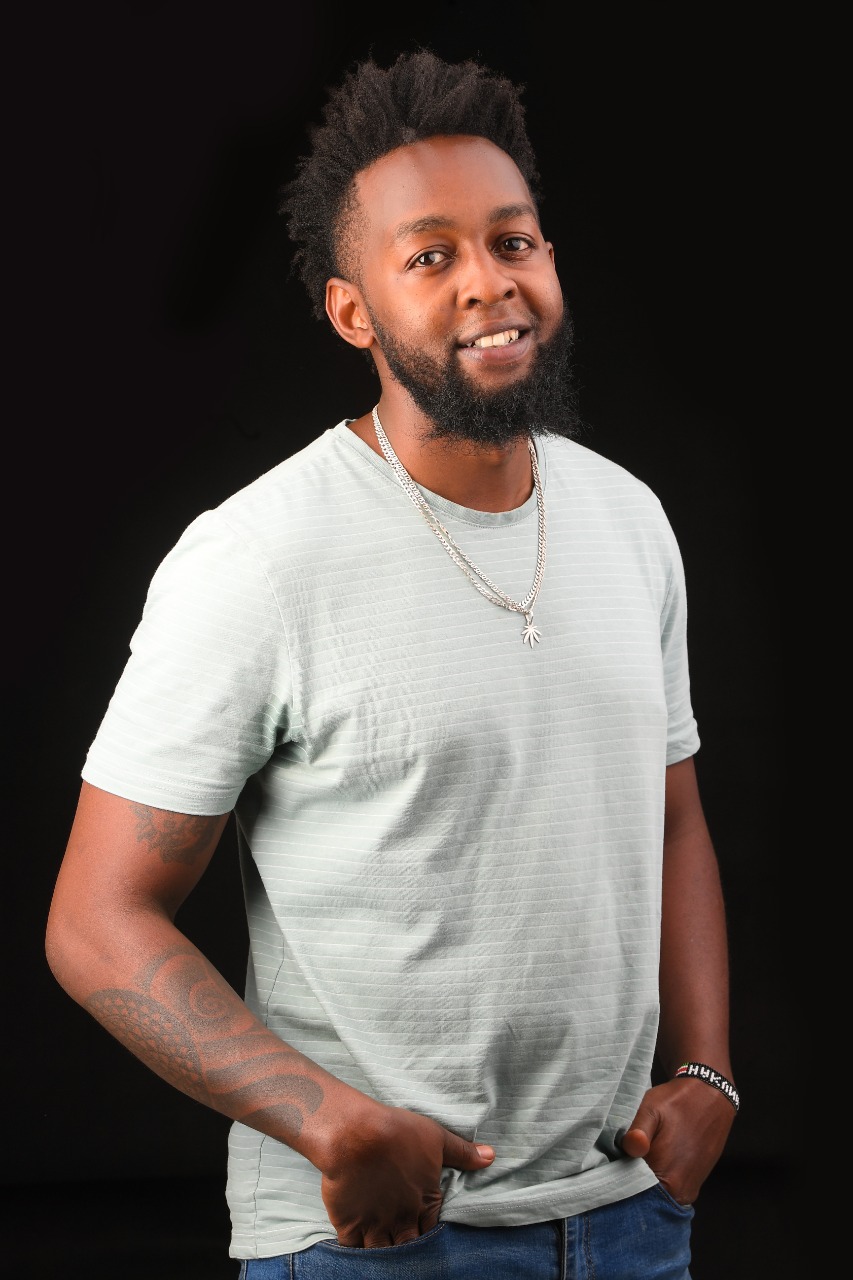 Mbuo knew he wanted to work in hospitality, and in 2012 enrolled to study it at the University of Nairobi. In 2016, newly graduated, he began mixing drinks and was soon one of the top bartenders in the fast-growing industry. Mbuo has since excelled in competitions and founded his own RTD cocktail brand. Significantly, he was also part of the team that got Hero into the World's 50 Best Bars, swooping in at number 70 in 2021. Instagram @c_mbuo
Chiyem Wendy Abah, Nigeria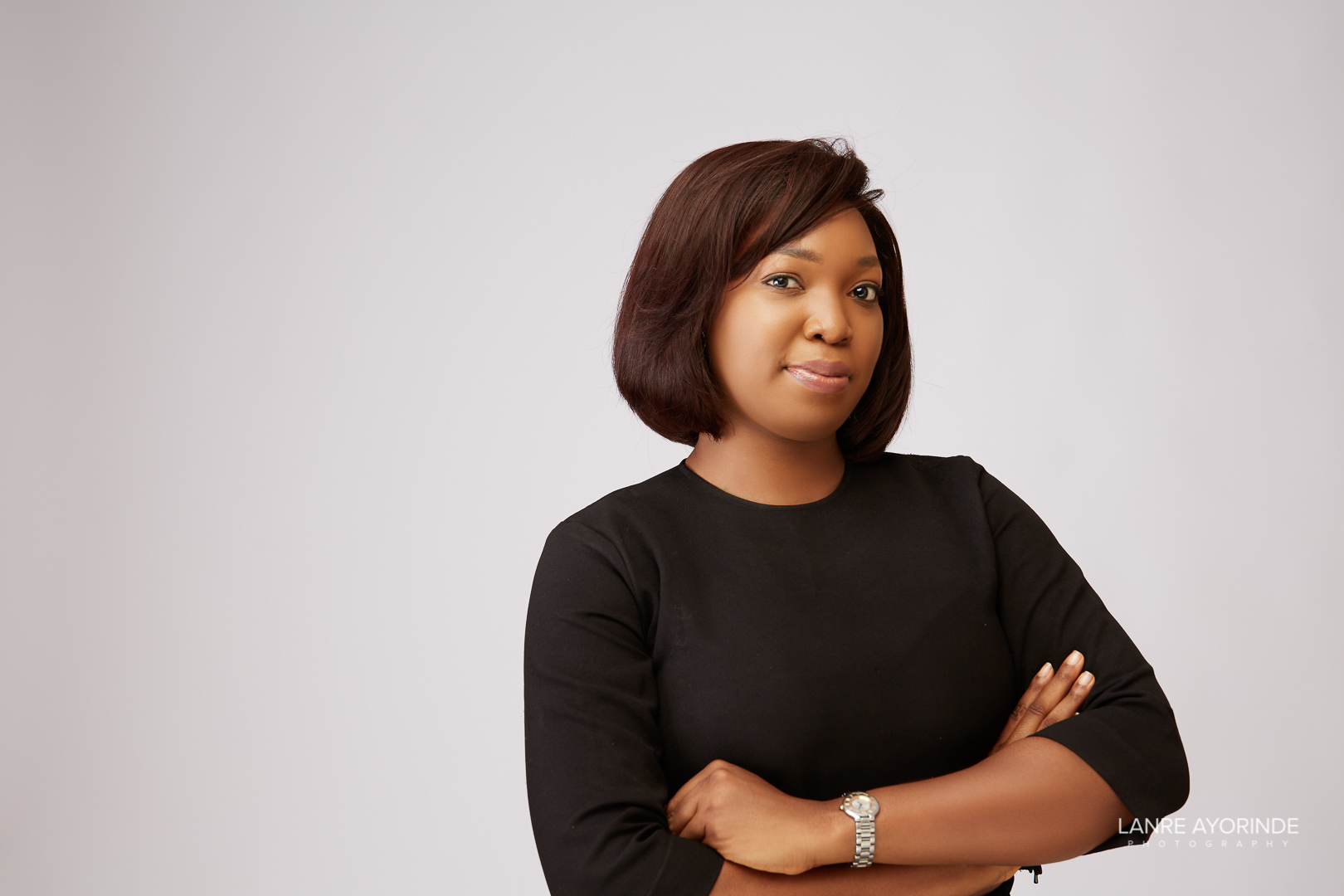 Popularly known as Wendz Connoisseur, Abah lives by the mantra "innovate or die", and innovate she certainly does! In 2017, she founded both Barventure Elixirs – a mobile bar outfit and the country's first eco-friendly paper straw manufacturer – and  Sip & Shots, a beverage consulting and hospitality management company. In 2018, Abah also created the annual Lagos Margarita Festival, which showcases the beloved cocktail, and its adjoining Margalympics, a competition to find the best Margarita in Lagos, a fun event popularising bar culture. Instagram @wendzconnoisseur
Ebenezer Tetteh, Ghana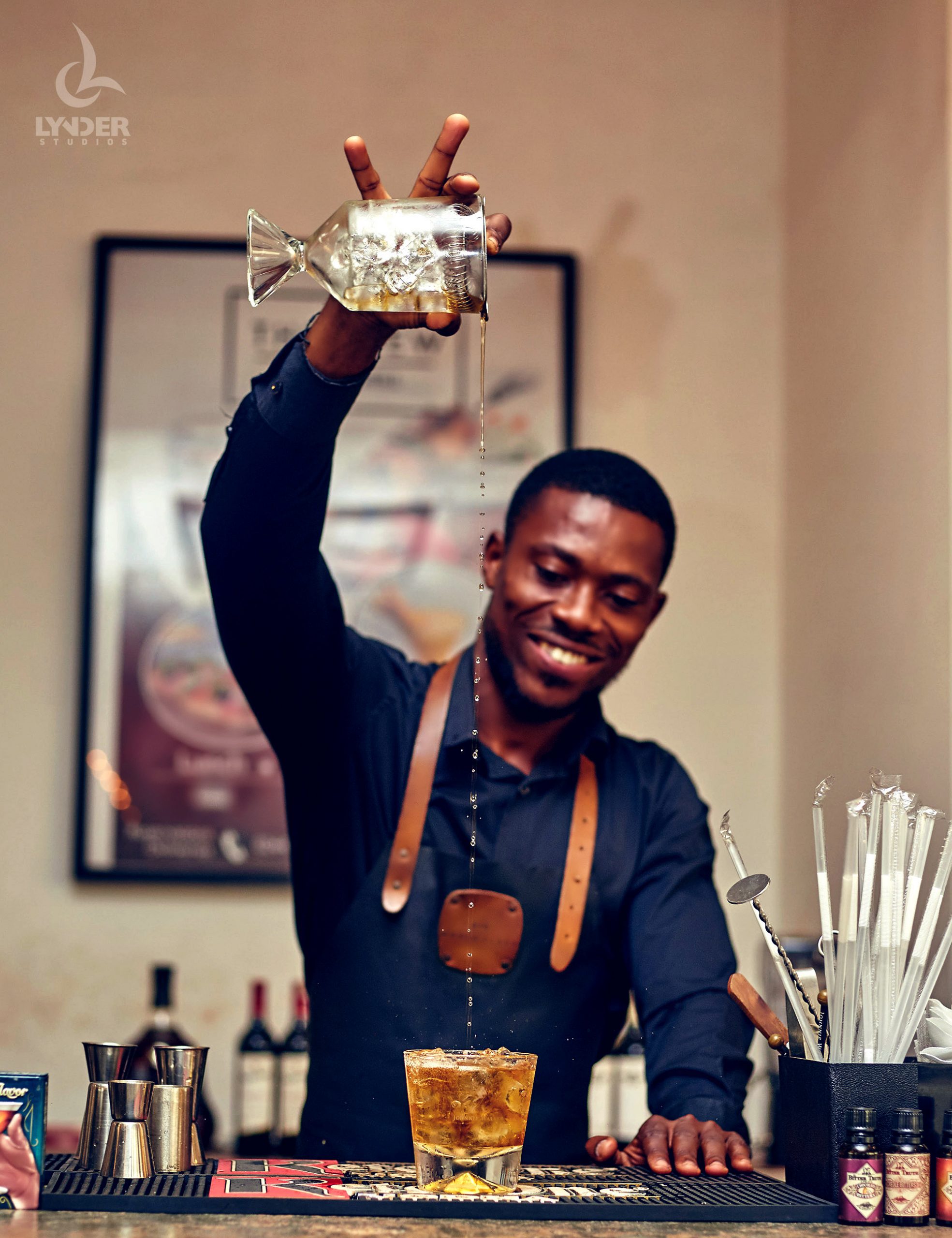 Tetteh started bar-backing in 2012 and continued bar work while studying business administration and management. By the time he'd graduated in 2018, Tetteh was a bar manager, and it wasn't long after that he was ready to launch his own consultancy, the House of Mixology Ghana, offering cocktail advice and training, menu and recipe development and content marketing. He further evangelises all things African cocktails through The Art and Craft of African Mixology, a content platform showcasing how to make cocktails with African ingredients. Instagram @eben_mixgod
Vivian Osuji, Nigeria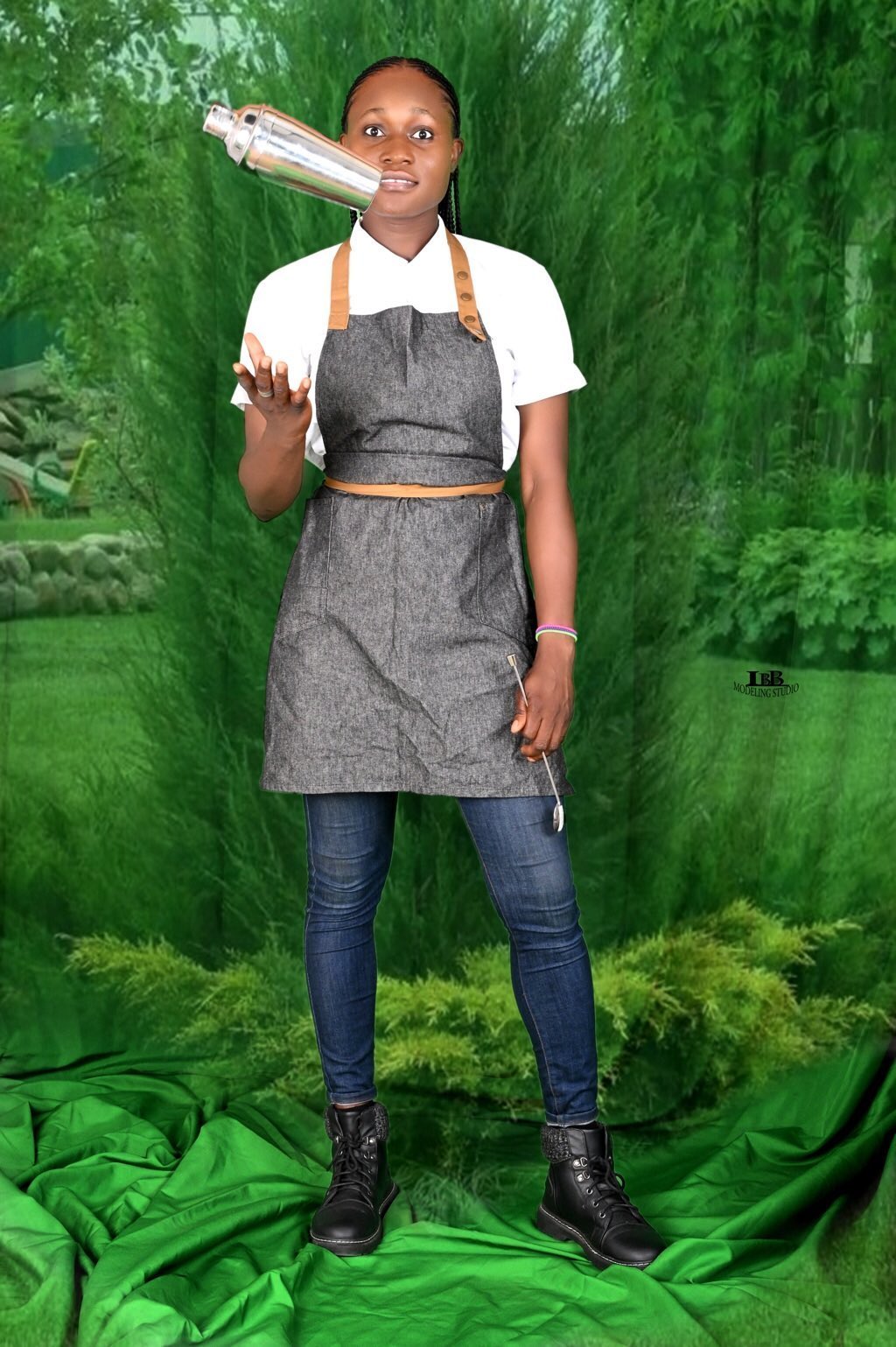 While still relatively new to the bartending world, Osuji makes up for her lack of experience with oodles of passion and is our "one to watch" on this list. Starting out as a waitress and bar back, she's now the head bartender at The Grill by Delis in Lagos. Here, she prides herself on taking the time to understand her guests' palates, and serving them drinks they'll love. As bartending becomes more commonplace among women in Nigeria, we hope to see more individuals like Osuji rise up in the ranks. Instagram @lex_licia ———— The views and opinions expressed in this article are those of the author and do not necessarily reflect those of Freepour.