Back to articles
The Birth and Boom of Cocktail Culture in South Africa
How South Africa became one of the most significant cocktail destinations in Africa.

08 March 2022 · 12 min read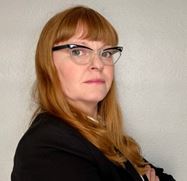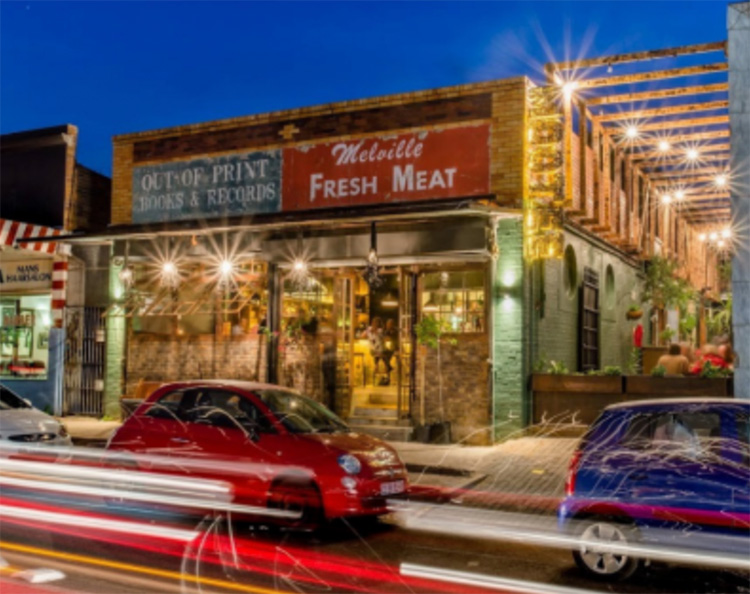 Perched at the tip of Africa, spilling into the South Atlantic, lies the Republic of South Africa. While undeniably geographically isolated, the country has fairly robust ties with the global bar community, and an enthusiastic, if not extensive, cocktail culture. So how did this come about? Well, much like the birth of the Rainbow Nation itself, we can pinpoint the start of South Africa's cocktail evolution to the early 1990s, following Nelson Mandela's release from prison. Finally, after years of Apartheid-induced ostracism, the country was slowly welcomed back into the Free World. In 1991, certain sanctions were lifted, and brands essential to any good cocktail programme started trickling back in. By late 1993, sanctions were entirely repealed, and the business of bartending became a viable concern.
Beachy flair bars
Kurt Schlechter – a serial bar entrepreneur and the nation's godfather of cocktails, who's been in game since 1993 – says it all started with flair. "One pivotal thing about the South African bar scene is that it was driven by flair bartenders," he proclaims. "The Blue Rock in Sea Point was the first-ever mainstream cocktail and flair bar in South Africa – with Lemon Drops, Fish Bowls and Long Island Iced Teas," he continues.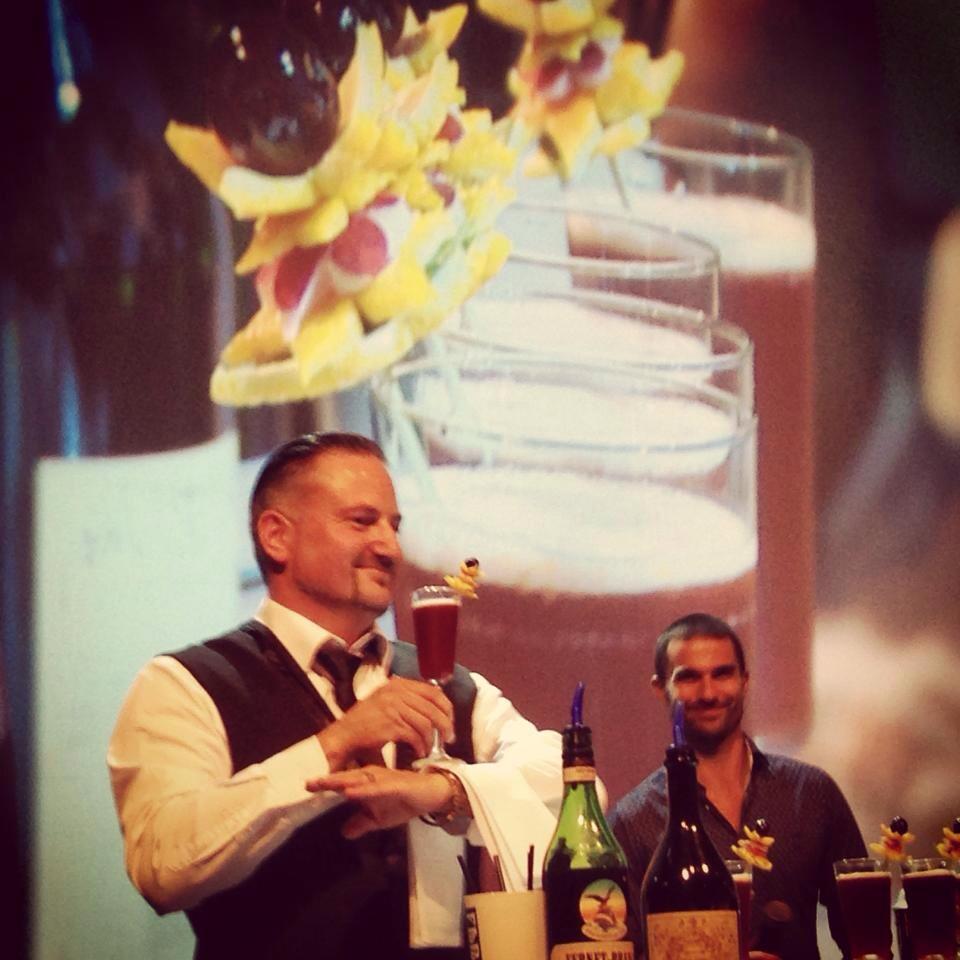 The venue first opened in 1989, taking inspiration from the cult-classic film beloved by bartenders everywhere, Cocktail, which was released the year before. The theme spread across the Atlantic Seaboard, with the Camps Bay strip becoming populated by beach bars – some of which featured flaring while others capitalised on the sunset views. Paul Hetreed, another industry veteran (who started bar-backing in Camps Bay in 1997, while still in high school) describes the drinks of the time as "Tom Cruise cocktails". These libations included Cuba Libres, Grasshoppers, Harvey Wallbangers, Brandy Alexanders, Golden Dreams and, naturally, Sex on the Beach. While the Blue Rock had small flair comps, the first brand-sponsored event was hosted at the V&A Waterfront's Dock Road Theatre, which went on to become Planet Hollywood. This was in 1996. Shortly after, in 1998, Schlechter launched The Bartenders Workshop, a training school, consultancy and events company, as well as the Cape Town Underground Cocktail Circuit, another flair competition. Both ventures thrived, with the competition even gaining national television coverage. This served to fuel the flair scene, and soon Schlechter and others were being invited to compete abroad at huge flair events like Legends of Bartending World Bartender Championships in Las Vegas.
International bars
Bar-related travel started flowing the other way too, as things heated up in South Africa. Hetreed tells of an influx of interest in the emerging market from established bar owners from the UK, who opened up shop in Cape Town. These included James Measure and Darren Skinner, who brought in The Fez in 1998; Douglas Ankrah, who opened The LAB in 2000; and Matt Hermer, who launched Eclipse in 2002. Raymond Endean, who started bartending at a Greek restaurant in Hout Bay in 2002, agrees that these London bars changed the cocktail landscape. "Eclipse – ­without a doubt – was the biggest influence. Unfortunately, The LAB was before its time and lost its way," he laments.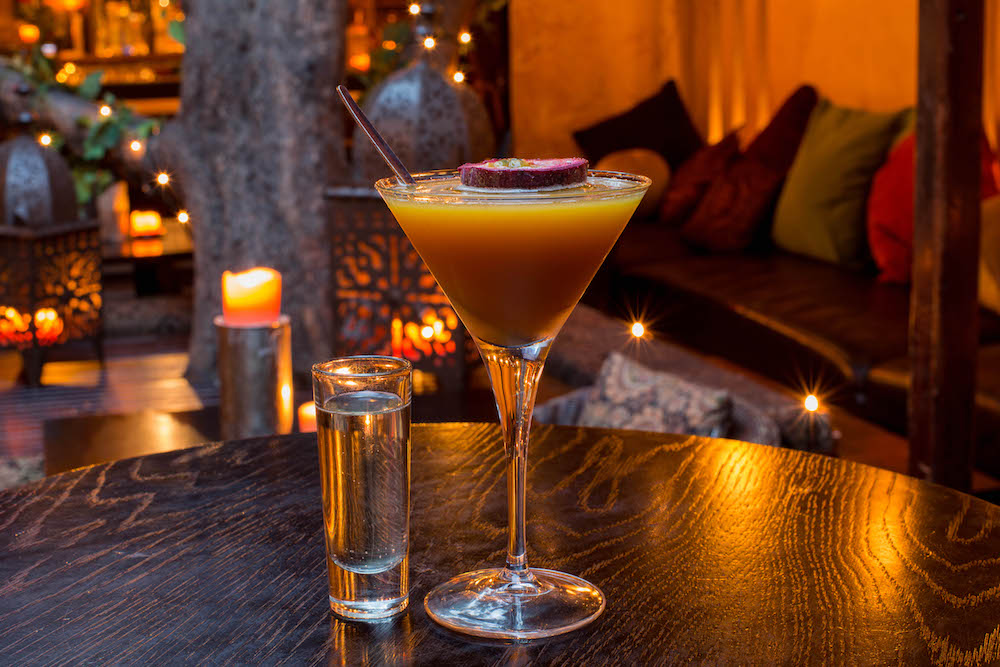 The LAB's late, great, Ankrah, of course, was also the creative mind behind the Porn Star martini cocktail, which legend suggests was inspired by a visit to the local Cape Town strip club, Maverick's. Schlechter, who launched The LAB franchise for Ankrah, explains that while it was great for bartenders, gen pop needed time to catch up. "Opening The LAB Cape Town changed a lot of bartenders' views on how to make contemporary cocktails, [but] I don't think the consumers were ready for Coleraine Coolers and Porn Star martini cocktails," he ruminates. Regardless, these international enterprises paved the way for better local cocktail bars.
Sophisticated local bars
Learning from their successes and failures, Hetreed took over Asoka in 2005 – a city bar on Kloof Street in Cape Town – and kept the focus on fun cocktails that worked, such as Watermelon and Passionfruit martini cocktails, flavoured Mojitos, Raspberry Collins', Strawberry Daiquiris and Cosmopolitans.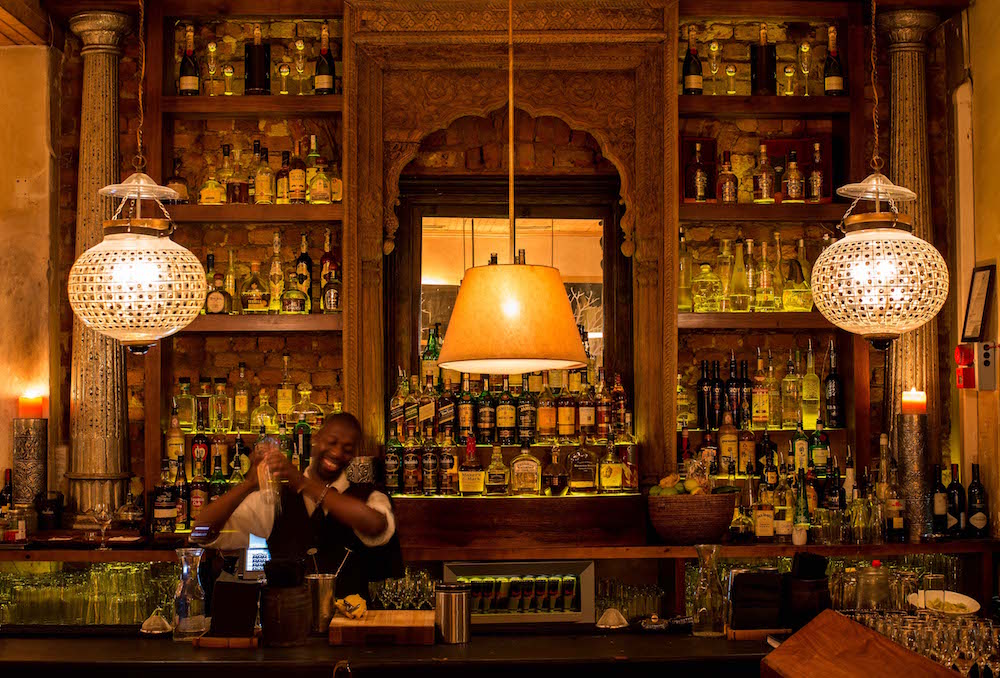 This formula earned Asoka a place in the World's 50 Best Bars in 2009, at number 45, as well the title of Best Bar in Africa and the Middle East in 2012. Around the same time, the flair extravaganza on the beachfront started dying down, as bartenders (and guests) became more interested in mixology. Anil Sabharwal, director of Shaker Bar School, suggests more brand availability and global mixo comps were a driving force towards better drinks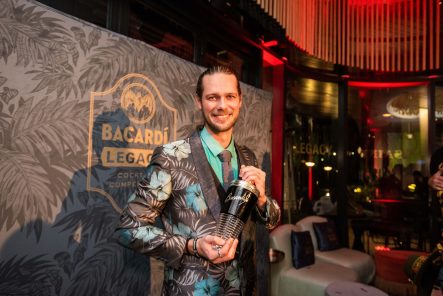 "First off, the increased choice of premium and unusual brands from all over the world that entered the country [gave] bartenders more to play with when creating drinks. The other thing is the amount of international cocktail competitions," he remarks.
Speakeasy & hipster bars
What followed was a trend towards spirit-forward drinks with premium products, and a visible shift towards speakeasy, hipster-style bars. Enter Orphanage Cocktail Emporium on Bree Street in Cape Town: a glamorous, dark and sexy bar that revolutionised the local scene, created by Endean in 2012.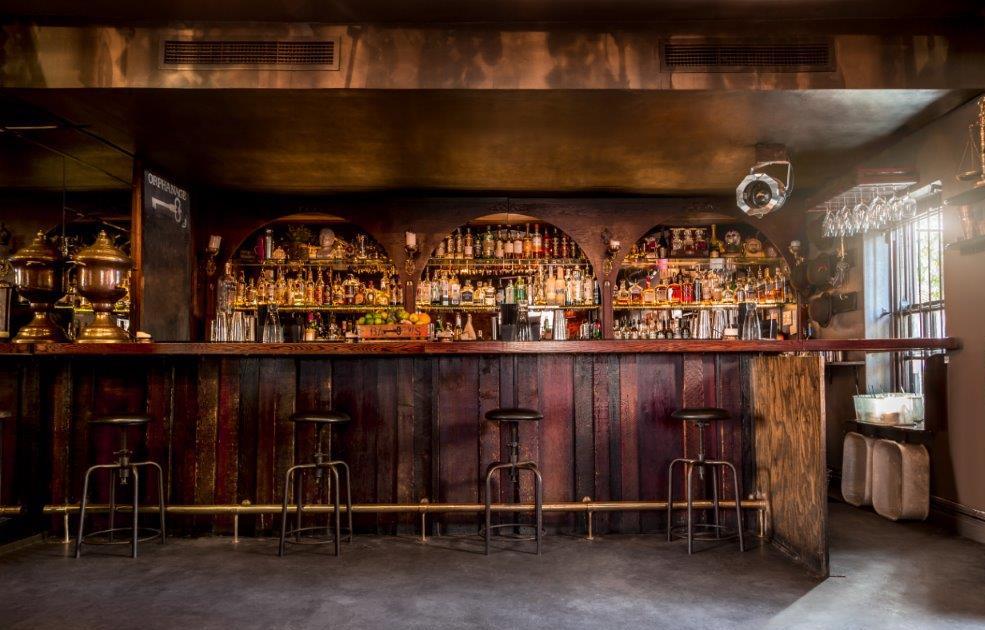 Beachwear behind the bar was replaced by long-sleeved white shirts, leather aprons and newsboy caps, and bartenders became more and more interested in crafting homemade tinctures to add to their elixirs – often using foraged ingredients.
The spread of cocktail culture
In 2014, two important things happened, in that Durban and Joburg got their first quality cocktail bars, rivalling what Cape Town had to offer. These were Lucky Shaker, opened by Michael Stephenson, and The Landmark, pioneered by Gareth Wainwright. At the time, Wainwright says no one believed Gauteng would ever have a decent cocktail bar. "I refused to believe that," he remembers. "We had a culture of great hospitality and good enough drinks … albeit classics heavy and laidback enough to be welcoming to those brave enough to try."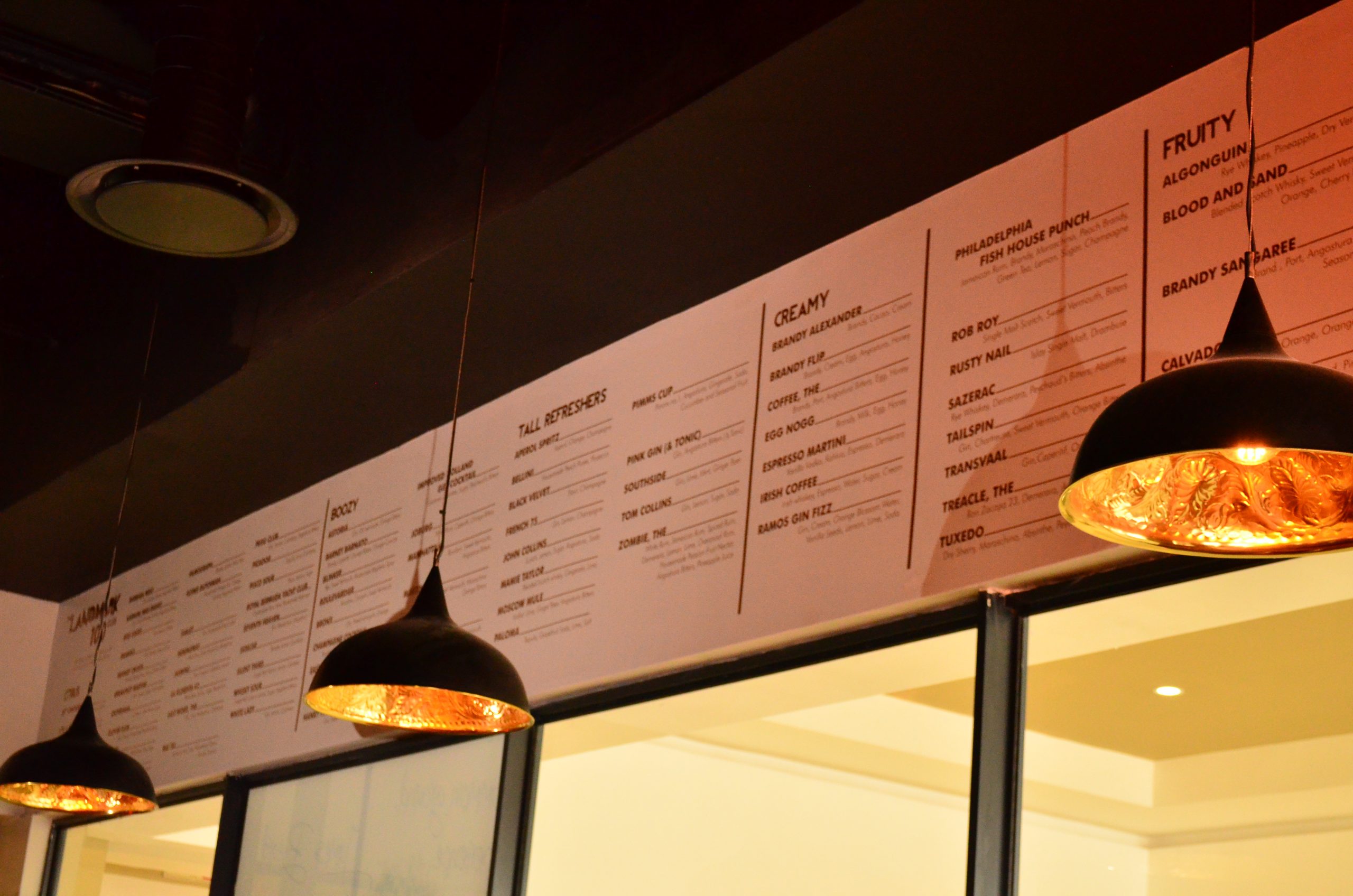 The Landmark also nurtured young Joburg bartenders, which grew the local scene exponentially. "We managed to attract some unpolished talent … That talent is currently doing groundbreaking work," Wainwright asserts.
Foodie drinks
In 2016, Cape Town had another taste of the global market, when Drew Madacsi, Brad Armitage and Paul van Der Spuy opened Outrage of Modesty on Shortmarket Street, along with lauded international bartender Luke Whearty. "The movement of 'food drinks' was really led globally by Australian Luke Whearty, with Operation Dagger in Singapore, then an outstanding [World's 50 Best] bar," reveals Madacsi. The venue had an unmarked speakeasy-style entrance, with a Scandi-Japanese interior. You didn't go there to get wasted, but rather to observe the concoction of cocktails while partaking in hushed conversation and nibbling on snacky food like edamame beans and stuffed bean-curd pockets.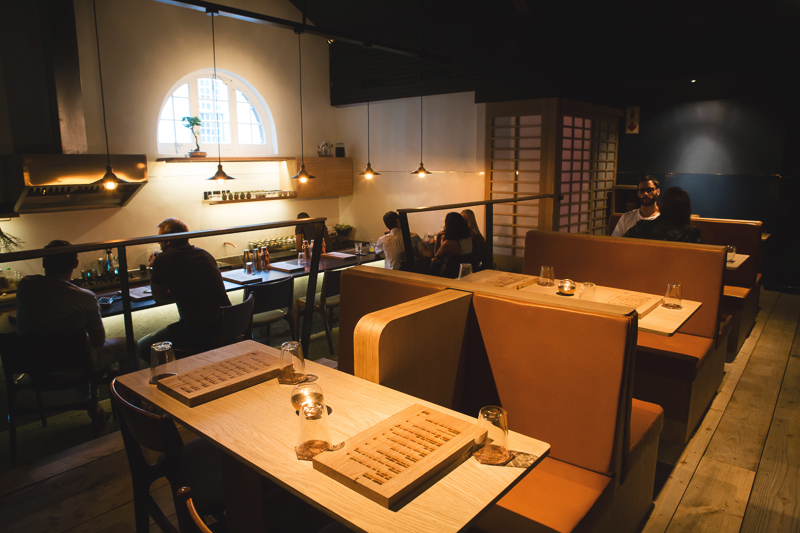 Sadly, the local market didn't yet have the palate for this style of considered (and costly) consumption, and the bar closed just two years later. "I think it allowed a fairly new market to experience something on the global level … it was certainly exponentially ahead of the market, without question," reflects Madacsi.
Experiential cocktail bars
The next trend to reveal itself was over-the-top, experiential cocktails that wowed guests as well took them out of their comfort zone. The first venue to do this was Cause and Effect Cocktail Kitchen on Park Road in Gardens, the brainchild of Schlechter – ever the trendsetter – which opened in late 2017. Back in Jozi, Dom Walsh and Peter Good had a similar notion, launching Mootee Bar in Melville early in 2018. Both venues were all about showstopping drinks, often with flamboyant serves including dry ice and candy floss, or strange vessels like jam tins, seashells and rockets.
Says Schlechter: "We refused to give people just what they wanted to drink; we gave people things that they had never drunk before. When you came to our bar, we offered you a drink sequence: have an aperitivo first, then have an experiential, then have a vintage cocktail you've never heard of."
The future
So what's next? Sabharwal is hopeful for our future, although notes some obstacles. "I feel that it will only get better. We have had some real talented individuals attend the school at Shaker with real passion for the industry. I think the main problems are that the pay for bartenders is quite poor, which is forcing a lot of talent to look for work overseas. Also, the dumb minimum 43% rule still limits some amazing products from coming into the country." Certainly, diversity needs to be addressed too. South Africa has made some steps here, but womxn and people of colour remain underrepresented, with only a handful of these individuals holding leadership positions and winning national competitions. Wainwright notes that nurturing business skills must similarly be prioritised. "As it has been for many years, the people with the skills and experience do not have the start-up capital to do courageous work and the investment will default to safe franchise in a petrol station. Some of the same skilled people may also lack the business skill required to run a business of any sort, as nobody has taken the time to teach them," he says.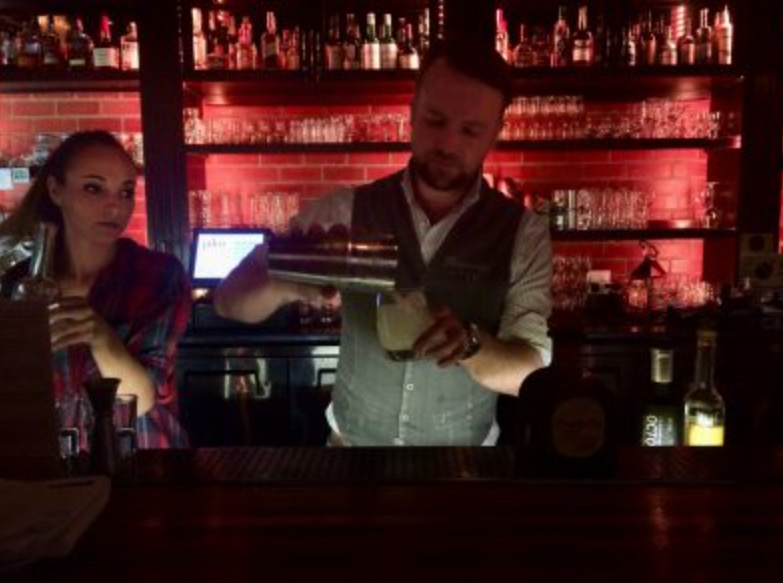 On a more micro level, Madacsi – whose other Cape Town venue, The House of Machines, has been going strong since 2013 – is hoping we'll remember why we serve drinks in the first place, and reverse engineer the bar experience. "Drinks are about community, togetherness, friendships, knowing your bartender, good quality versus unnecessary theatre … with the knowledge of those before in this scene, we'll have real evolutions," he predicts. ———— The views and opinions expressed in this article are those of the author and do not necessarily reflect those of Freepour.