Back to articles
Making Cocktails with Indian Flavours
Over the last decade, the Indian mixology scene has risen to establish the perfect balance between contemporary cocktail trends coming up globally and our local taste and palate.

07 April 2022 · 8 min read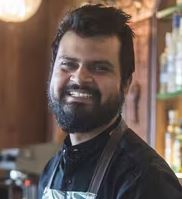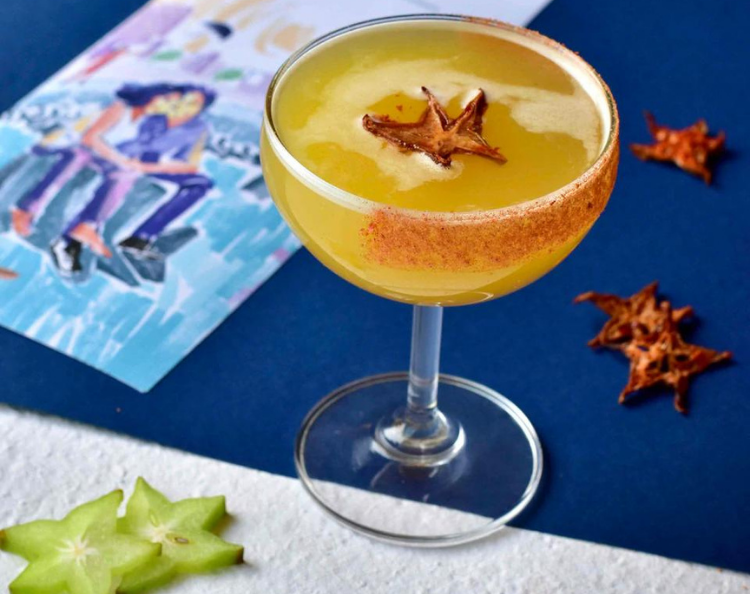 Traditionally speaking, Indians have always found the most lip-smacking flavour combinations with their food and drinks. One look at the street drinks that the country wholeheartedly consumes, and you can tell that we love mixing up a variety of fruits and herbs to create something magical. The world of cocktails is no less, and the potential is abundant. Over the last decade, the Indian mixology scene has risen to establish the perfect balance between contemporary cocktail trends coming up globally and our local taste and palate. Some of the classic combinations that have received great response amongst drinks, fruits and ice creams are Turmeric and Honey, Mango and Chilli. Guava and Black Salt, among others. Below are some of my original creations, with regards to extracting flavours, that have led to some of the best cocktails at bars like The Bombay Canteen and O Pedro.
1. Lychee and Betel Leaves
Lychee takes the best of both worlds by being sweet as well as tart. It is a bold addition to any drink and can immediately make the resulting cocktail more tropical and fruity. Making a lychee cordial is the easiest and most efficient way to make use of its complete flavour profile. Betel leaves, on the other hand, are available in more than 90 varieties, of which about 45 are found in India. They are evergreen and are used as a chewing stimulant with hints of spiciness. A liqueur of Betel leaves does the job of taking your cocktail a notch higher. To put these two unique ingredients together means getting a well-balanced cocktail that has a little something for everyone. I have made a drink with this combination, taking inspiration from the classic cocktail White Lady with Indian flavours.
Indian Lady
Indian Lady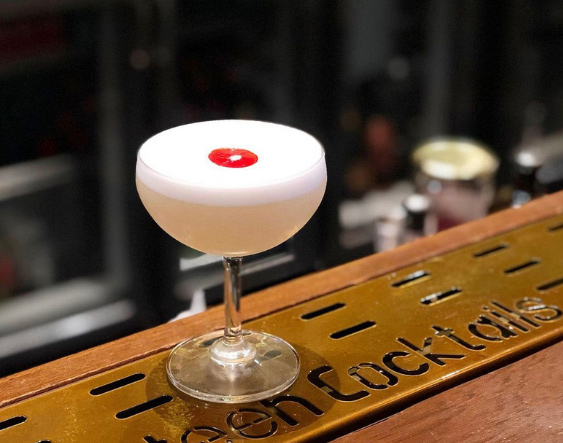 Ingredients
50ml London Dry Gin
10ml Betel leaves tincture
25ml Lychee cordial
30ml Lime juice
25ml Egg white
Method
The betel leaves tincture is made by infusing betel leaf into a neutral spirit like vodka for 24 hours (6 betel leaves into 750ml vodka for 24 hours).
The lychee cordial is made by cooking fresh lychee with lime and sugar (1kg fresh lychee, 200ml lime juice and 100g of castor sugar).
Put all the ingredients into shaker and dry shake first so that the egg white gives a good texture and then repeat with ice.
Double strain into a coupe glass.
Garnish with a cherry.
2. Amla and Jaggery
The Indian Gooseberry, or Amla, is a long-standing flower fruit that is grown in the native parts of Asia. It is rich in vitamin C and is often purported to have potential antioxidant and heart-health benefits. Consumed as is by people through the subcontinent, even for its medicinal qualities, it has a very sour taste. However, Amla juice can change the way a cocktail tastes. To balance it out, I recommend the ever-so-sweet jaggery syrup. It is a concentrated product of cane juice and dates or palm sap without the separation of molasses and crystals. It can vary from golden brown to dark brown in colour. Make it syrup and it is sure to cancel out the sourness of Amla just enough to get all the goodness of both ingredients! The cocktail which we have made at our bar is like a Gin Sour.
Royal Ginfield
Royal Ginfield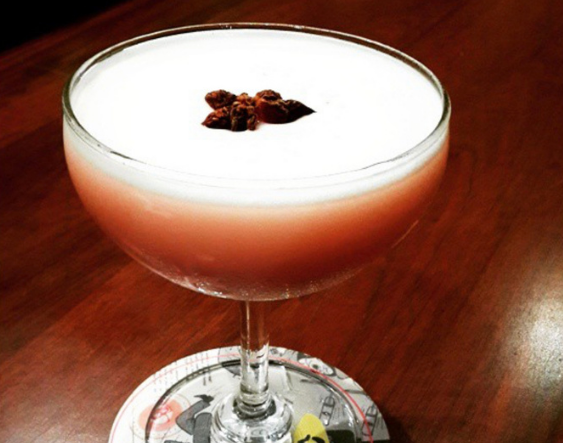 Ingredients
60ml London Dry Gin
30ml Amla juice
25ml Jaggery syrup
ml 3 dashes - Peychaud bitters
Method
Cook 1kg jaggery with 1500ml of water to make the syrup.
Put all the ingredients into a shaker with ice and shake well.
Double strain into a coupe glass.
Garnish with one piece of star anise.
3. Pomegranate and Rose Petals
Primarily originating from the Mediterranean region, Pomegranate tastes similar to cranberries – fairly tart with a layer of sweetness underneath. Fresh Pomegranate juice is a recommended Indian summer drink, but in this case, it works beautifully as an ingredient as well. Pair it with the unmistakable quality of rose petals, in liqueur form or tincture, and you're surely in for a real treat! The aroma it will add to your drink is unbeatable and the soothing characteristics will make the drink linger on in memory.
Jugaad
Jugaad
Ingredients
45ml Bourbon whiskey
30ml Pomegranate juice
12.5ml Rose tincture
20ml Lime juice
Method
The rose tincture is made by infusing dried rose petals into vodka (50 grams of rose petals into 750ml of vodka and left to infuse for 24 hours).
Add all ingredients to a shaker filled with cubed ice and shake until well-chilled.
Double strain into a coupe glass.
Garnish with a dried rose petal.
4. Starfruit for sourness
The last hack or tip is replacing lime juice with starfruit. Though not technically a member of the citrus family, starfruit's sweetly-sour flavour is reminiscent of many citrus fruits. It can perfectly replace the zing that lemon otherwise brings to a cocktail. It is also beneficial for health as Starfruit is a rich source of antioxidants and vitamin C, and is low in sugar, sodium and acid. Alternately, it is easy to make a pickle out of starfruit and works best for tangy cocktails like the Margarita or Daiquiri. Simply add it to your cocktail to make it extra sour and see how it lends an appropriate twist to the classic.
Stolen Kiss
Stolen kiss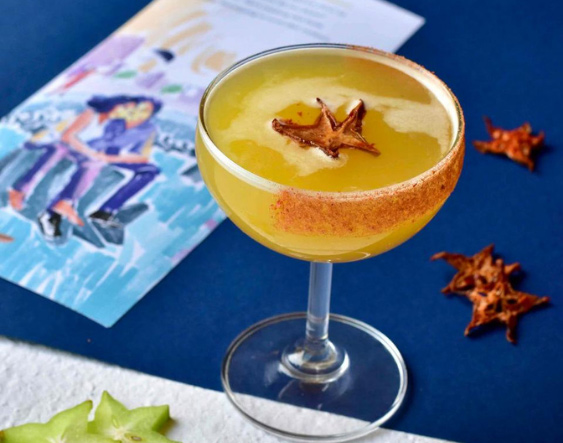 Ingredients
60ml Tequila
ml 1 bar spoon - Star fruit pickle
30ml Pineapple juice
25ml Lime juice
10ml Sugar syrup
Method
To make the Star fruit pickle, first make the jaggery syrup (1kg of jaggery and 1500ml of water).
Add 500gms of cut star fruit, 30grams of fresh turmeric, 2 teaspoon of salt, 5 dried red chillies, 2 bhavnagri chillies, 5 green chillies, 50 grams of Ginger, 50 grams of dill leaves, 200ml of lime juice and 200ml of apple cider vinegar to the syrup.
Sous vide the ingredients and keep it for 15 days and strain.
Put all the ingredients into a shaker with cubed ice and shake well.
Double strain into an old fashioned glass.
Garnish with one slice of star fruit.
Here's a cheat sheet with some easy-to-follow techniques to extract maximum flavour from these ingredients.
Sous vide
Sous vide is French for "under vacuum", and implies that food should be sealed in a plastic bag with all the air removed.
Infusion
Infusion is the process of extracting chemical compounds or flavours from plant material into a solvent such as water, oil or alcohol, by allowing the material to remain suspended in the solvent over time.
Boiling/cooking
Cooking particular fruits concentrates their natural sugars, making them sweeter and more appealing.
Muddling
Muddling is a technique used in drinks to gently mash herbs or fruits to release their juices. This helps the flavours to bind with the alcohol better than simply using them whole. All these methods can be tried at home or at your bar with ingredients that are very easily available in India. A little bit of homework before starting the shift can go a long way in taking your cocktail game up a notch! ———— The views and opinions expressed in this article are those of the author and do not necessarily reflect those of Freepour.